INDIANAPOLIS —Chester Rogers certainly took his lumps last season as a rookie after he was handed the Indianapolis Colts' punt returner duties.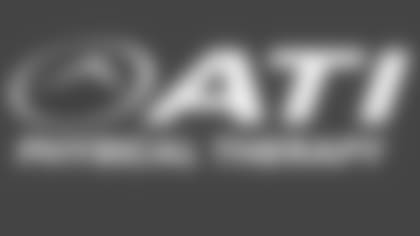 ](http://www.atipt.com/)After Quan Bray went down with a season-ending ankle injury about midway through the year, Rogers, then an undrafted rookie, eventually stepped in and admitted to some youthful mistakes when it came to the nuances of the job, such as when — and when not — to call a fair catch, as well as always being aware of exactly where he was on the field.
"That was just me being anxious; wanting to make plays and having the ball in my hand," Rogers said. "But you have to be smart about it."
Rogers eventually recovered and put up some solid numbers as a punt returner last season, returning 13 punts for 119 yards — an average of 9.2 yards per return, which would've been good enough for ninth best in the league if he had enough returns to qualify.
Bray eventually retained his job as the Colts' primary kick and punt returner heading into this season, but earlier this week was placed on IR once again with a turf toe injury, head coach Chuck Pagano said.
So here we are, around the midway point of the season, once again, and Rogers could very well find himself fielding punts for the Colts, once again.
"I hate that my partner went down, Quan," Rogers said. "I mean, he's a great returner; top three in the league in opinion. But I'm happy to step up and take over."
Like anything else, Rogers said he feels much more comfortable returning punts in his second NFL season compared to his first. He's continued to work on his skills as Bray's backup, but said, when it comes down to it, "it's all about being smart and making plays."
"You have to be smart about it, putting the offense in a great field position," Rogers said. "We want to do half-court offense, full-court defense, so as far as punt returning, it's just big. So I have to know situations, know when to call the fair catch, when to let it go in the end zone — that type of stuff."
Most of all, Rogers is happy to get more opportunities to show what he can do with the football.
"I always want the ball in my hand, and I always want to make plays and be the guy to get the momentum for us," he said. "So I'm pretty excited. I love returning."
When it comes to kick returner duties, Pagano said running backs Marlon Mack and Josh Ferguson, as well as Rogers and fellow wide receiver T.Y. Hilton, could all get a chance to show what they can do moving forward.
NOTABLE QUOTABLES
Here were some other interesting remarks made during Thursday's media availability:
• "Well, the good thing for him is he got right back out there. He picked up the pressure early, he missed one, he picked it up later on. You're talking in meetings; you're talking in practice. You get to the games and the heat of the moment, guys learn. The young guys learn the hard way sometimes. We'll continue and Marlon is working at it." — Colts offensive coordinator Rob Chudzinski, on how he approaches coaching a younger player like Marlon Mack when they make mistakes — such as missing a key block — on the field.
• "Best I've seen him play. A year ago, I don't think I got to see Henry Anderson at full strength. This year he was starting to really come back, and it takes a little while for those knees and for guys to feel good about them. Yeah, it's a gut punch, especially missing the leadership he provides in the room, missing the production that he gives you on the field on Sundays." — Colts defensive coordinator Ted Monachino, on how well he thought Henry Anderson was playing prior to him suffering a season-ending throat injury last Sunday vs. the Houston Texans.
• "Discipline. That's the biggest key going into this game with the personnel they have, with the playmakers they have and just the guys that have been there for so long. So, we just need to go out, do our job and do it better than they do." — Colts defensive tackle Margus Hunt, on how his defense needs to attack the Pittsburgh Steelers' offense on Sunday at Lucas Oil Stadium.
• "He's just an elite receiver. He does a great job getting open. He's got a quarterback to find him the ball, and when he gets the ball in his hands, he's dynamic with it. So, just got to understand that he's that type of caliber of player." — Colts cornerback Rashaan Melvin, on what makes Steelers wide receiver Antonio Brown so good.
INJURY REPORT
Here's Thursday's full injury report:• DNP:Outside linebacker John Simon (neck); running back Frank Gore (rest); wide receiver Kamar Aiken (hamstring).
• Limited:Cornerback Quincy Wilson (knee); wide receiver T.Y. Hilton (groin).
• Full:Running back Matt Jones (ankle).
— Defensive tackle Henry Anderson, who was listed on the injury report with a throat injury, was placed on IR on Thursday. Cornerback Vontae Davis, listed as limited with a groin injury on Wednesday, was also released by the Colts on Thursday.