 ](http://careyindiana.com)
INDIANAPOLIS – Down 21-0 on the road to Cincinnati, the Colts needed an offensive spark to get back into the game.
Cincinnati had just scored, and the Colts were facing a third-and-five at their 31 with 10 minutes left in the third quarter of a game where they had not converted any of six prior third downs.
Andrew Luck was looking for a spark, and he found it with Da'Rick Rogers.
Luck fired a five-yard slant pass to Rogers.  Rogers broke two tackles and was off for the end zone.  The 69-yard scoring play was Luck's second-longest completion of the season, and it provided chunk yards and a quick score.
Here is a look why the play worked.
Andrew Luck is in the shotgun with an empty backfield.  Donald Brown (#31) is split wide left, with Da'Rick Rogers (#16) in the left slot.
The usual offensive line set is in place, with Coby Fleener (#80) outside of right tackle Gosder Cherilus (#78).  T.Y. Hilton (#13) is in the right slot, with LaVon Brazill (#15) wide right.
An active defense on third downs, Cincinnati is using Vontaze Burfict (#55) and Adam Jones (#24) on the right side of the defense in coverage.  Safety Reggie Nelson (#20) provided backup help on the right side.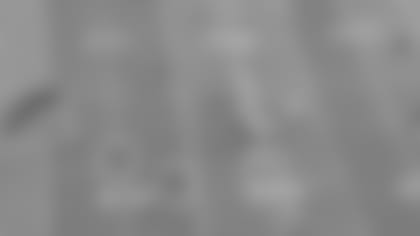 Linebackers James Harrison (#92) and Vincent Rey (#57) were lined up among linemen that included ends Wallace Gilberry (#95), Carlos Dunlap (#96) and Michael Johnson (#93).  Harrison was outside left tackle Anthony Castonzo (#74), while Gilberry was matched by left guard Joe Reitz (#76).  Rey was opposite Samson Satele (#64), while Dunlap was on right guard Mike McGlynn (#75) and Johnson was on Fleener.
Safety Chris Crocker (#32) was on Hilton, while corner Terence Newman (#23) was on Brazill.  Safety George Iloka (#43) played six yards off the line to pick up Fleener.
Just prior to the snap, Burfict shifted outside to cover Brown, while Jones went inside on Rogers.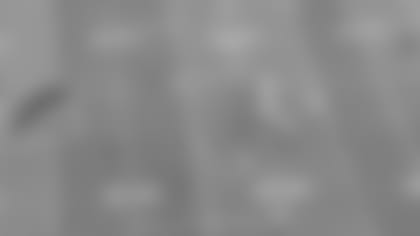 Brown ran a deep route along the left sideline, clearing out Burfict.  Hilton ran an short route to the right sideline, while Brazill ran a stutter-step pattern at Newman before shifting inside after five yards.  Fleener ran five yards to the marker and spotted up in front of Iloka.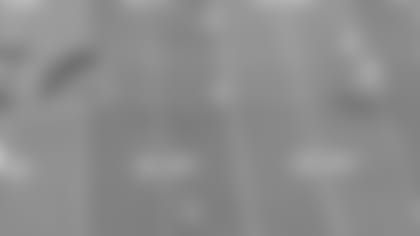 Rogers began his slant almost immediately and hauled in Luck's pass five yards past the scrimmage line.  If he looked anywhere else, it was not evident as Luck delivered the timing pass in about two seconds.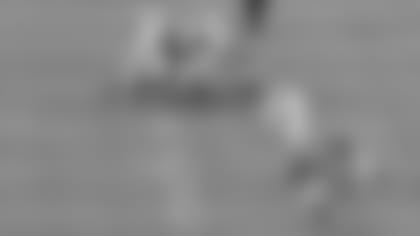 Jones was there immediately and missed.  While Jones had only a glancing chance at Rogers, Nelson had a more direct shot and missed.
When Rogers broke free at the Indianapolis 40, it was a pure footrace.  Iloka, on Fleener, was more than five yards away and had no momentum toward Rogers.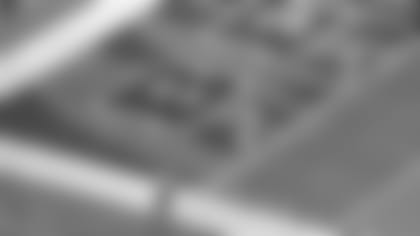 Newman was shielded by Brazill nearly the entire distance, a virtual escort to the end zone.  Brown occupied Burfict, who never was a factor.
It was a big play for an offense that has been looking for sparks in the passing game.