 INDIANAPOLIS – An off-season geared toward creating roster competition at every position has been realized as the Colts cut from 75 to 53 players.  Though there will be changes in days ahead, here is a 53-man roster projected after the preseason finale.
2013 COLTS PROJECTED 53-MAN ROSTER (Starters; *-rookie)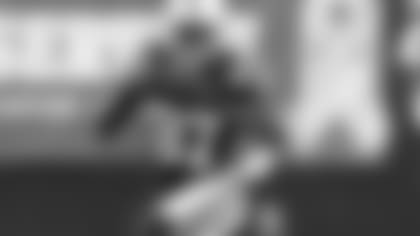 Wide Receiver (4)– Reggie Wayne, Darrius Heyward-Bey, T.Y. Hilton, Griff Whalen
COMMENT:  The Colts go with only four wide receivers, with Whalen being the choice among others who spent time in camp.  LaVon Brazill is ineligible for the first four games, so health in such a small number at this position is critical.  Return duties fell to another position group on the roster.  Wayne is Wayne, enough said.  Hilton can be more explosive than last year, and he and Heyward-Bey can stretch the field.  All can work the middle of the field.  At the outset, potentially one of the most accomplished trios in club's local era.
Left Tackle (2) – Anthony Castonzo, Joe Reitz
COMMENT:  Castonzo is ready to take place among top AFC performers.  A sturdy presence who can help the attack both ways.  Reitz emerges with versatility for the club and continues career.
Left Guard (2) – Donald Thomas, Jeff Linkenbach
COMMENT:  A free agent acquisition who the club is counting on sturdy the process.  Needs to be a cog in creating bunker for a young QB.  Linkenbach continues to be over-looked among some for the abilities he provides.
Center (2) – Samson Satele, Khaled Holmes*
COMMENT:  All clubs need to be good up the middle.  Satele could help establish that for Colts.  Holmes could be emerging talent and will provide good depth in first season.
Right Guard (2) – Mike McGlynn, Hugh Thornton*
COMMENT:  McGlynn is a battler who, like Satele, knows the importance of this season.  He plays better than many think and can make more strides.  Thornton, like Holmes, could be cut out for long career. 
Right Tackle (1) – Gosder Cherilus
COMMENT:  Another BC Eagle to bookend the line.  Cherilus quietly goes about playing and should be a good addition by Ryan Grigson.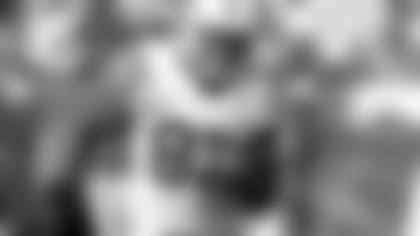 Tight End (3) – Dwayne Allen, Coby Fleener, Justice Cunningham*
COMMENT:  Allen could be one of the league's surprises this year.  He has all the tools for greatness, plus a heart to match.  Fleener will make strides in his second year.  Has shown flashes in camp and the next step is to apply it to action.  Can be more to offense than some observers think.  Cunningham made great strides from spring to summer and had good camp.  Needs to supply special teams presence and blocking ability.
Quarterback (2) – Andrew Luck, Matt Hasselbeck
COMMENT:  No worries for club as long as Luck is upright.  The offense should be tailored in ways to accentuate his wondrous talent, and all eyes will be on him to see how he performs in second year.  Hasselbeck is the most veteran backup presence in Indianapolis in 12 years and is great "insurance," if needed.
Fullback (1) – Stanley Havili
COMMENT:  The presence of this position is no surprise and lives up to pre-camp billing.  Havili can do more than block and how club uses him this year will be a big point of interest.  There is a reason why Grigson traded for Havili.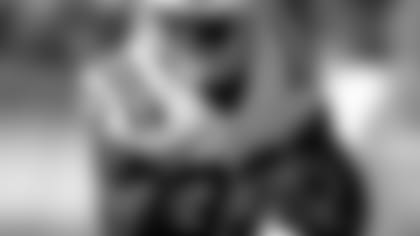 Running Back (4) – Ahmad Bradshaw, Vick Ballard, Donald Brown, Kerwynn Williams*
COMMENT:  Fine stable that has mash, dash and some versatility for offense.  Bradshaw will carry expectations that he should have no trouble meeting.  Ballard's physical maturity is evident, and Brown can provide change up and edge ability.  Williams gets the nod for return capability.
Defensive End (3) – Cory Redding, Lawrence Guy, Ricardo Mathews
COMMENT:  Roster prediction is top-heavy with defense (27 overall performers) because of the retention of Mathews and Nevis.  Indianapolis wants more impact on this side of the ball than in previous years, and talent and numbers along the line is essential.  Redding has bite with bark, "cattle with his hat," according to Chuck Pagano.  Mathews was a close call over an offensive performer who was just aced out.
Nose Tackle (2) – Aubrayo Franklin, Josh Chapman
COMMENT:  This could be a very strong position for the team.  Franklin is deeply versed in the 3-4 process and is a source for younger players.  Chapman carries a great deal of promise, and his mental makeup is that of a veteran player, very veteran.
Defensive Tackle (4) – Ricky Jean Francois, Fili Moala, Drake Nevis, Montori Hughes
COMMENT:  Jean Francois can be good cog for the process.  Moala is coming off injury and is in career prime.  Nevis has made strides, and club likes Hughes' rookie potential in tight spaces.  Again, the D-line is top heavy because of youthful promise.
COMMENT:  Out of shadows in which he played in Green Bay.  He can find production in this defense with his talent and that of others.  A player on whom to keep an eye.
Mike LB (3) – Pat Angerer, Kavell Conner, Kelvin Sheppard
COMMENT:  A lot of pop with a healthy Angerer and a full-throttle Conner, who can play elsewhere, too, and on special teams.  Sheppard can be veteran addition.
Will LB (2) – Jerrell Freeman, Mario Harvey
COMMENT:  Freeman was in the center of all action in 2012 and topped team in tackles 13 times.  He can be freed even more with solid play up front.  Harvey is stellar special teamer with mobility.
Rush LB (3) – Robert Mathis, Bjoern Werner, Caesar Rayford*
COMMENT:  Mathis will have no problem in new role and will continue outstanding career.  His motor remains top shelf.  Werner will find time in alignments and should have a decent level of contributions as rookie.  Caesar?  There's something about Caesar, but question is how much can he add to special teams?  His inclusion on final 53 was tough choice among 1-2 others who did not make it.
LCB (3) – Greg Toler, Darius Butler, Josh Gordy
COMMENT:  Toler's play in preseason is hopeful of season-long things to come.  A difference-making corner has not been a common presence in club's local era.  Butler showed wares last year and in camp.  Gordy keeps tooling along.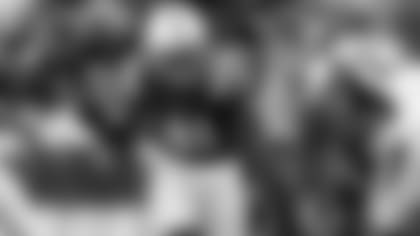 SS (2) – Antoine Bethea, Joe Lefeged
COMMENT:  Bethea already ranks among the best draft choices made in local era – a quiet, steady performer and a leader in every sense of the word.  There should be more '41' jerseys seen in stands at home games.  Lefeged has body of work on special teams that earns the nod.  He needs to play to or above past levels.
FS (2) – LaRon Landry, Sergio Brown
COMMENT:  A healthy season by Landry could be a final piece that helps the club achieve the desired top five league status.  All Colts, internally and externally, hope he can perform like a healthy Bob Sanders did.  A talent at this position can "erase mistakes" as Tony Dungy once put it.  Brown gets nod, like Lefeged, for special teams coverage ability.
RCB (2) – Vontae Davis, Cassius Vaughn
COMMENT:  Davis can help stir the drink in the secondary and should provide the ability Grigson sought when he made this trade a year ago.  Davis seems to have maturity to fulfill the role.  Vaughn, like Butler, showed ability last year and has carried it forward.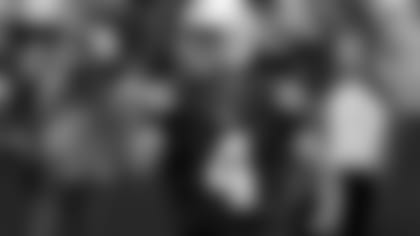 COMMENT:  A strength for the club and perhaps a Pro Bowl season for an outstanding talent.  McAfee has length, accuracy and the ability to flip the field.  Count on him as true weapon for Indianapolis.
Placekicker (1) – Adam Vinatieri
COMMENT:  Vinatieri is not beating Father Time, he is whipping it.  Still has the pop and accuracy that heartens any Colts fan when the ball approaches the opponents' 40.  No signs of this "big-game" hunter slowing down.  Vinatieri is "Hall-worthy" in every regard.
Long Snapper (1) – Matt Overton
COMMENT:  Overton took over for Justin Snow and performed to one of the highest levels in the league a year ago.  Was second in the NFL in 2012 for long-snapper tackles.  Is triggerman for two potent performers, and people never noticed this rookie last year.