INDIANAPOLIS — The Indianapolis Colts will be down three starters on Saturday, when they travel to take on the Baltimore Ravens.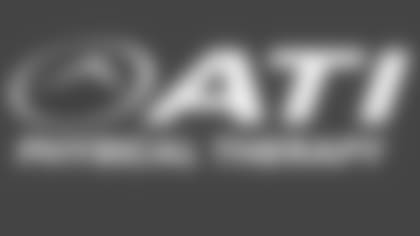 ](http://www.atipt.com/)Colts head coach Chuck Pagano on Thursday confirmed four players in all will not play against the Ravens — three of whom are on the offensive side of the ball:
• Tackle/guard Denzelle Good: Good suffered a knee injury in the second half of last week's game against the Denver Broncos, and has not practiced all week. That game against the Broncos was Good's fifth game back after he was placed on IR for Weeks 2-9 after suffering a wrist injury Week 1 against the Los Angeles Rams. The Colts could possibly move Joe Haeg over from right guard to Good's spot at right tackle, and bring second-year lineman Le'Raven Clark off the bench to fill in at right guard on Saturday.
• Cornerback Rashaan Melvin: Melvin, the Colts' top cornerback, will miss his fourth straight game with a hand injury suffered during an interception of Tennessee Titans quarterback Marcus Mariota back in Week 12. Melvin was able to be a limited participant in practice this week, wearing a club-like cast on his hand, but Pagano said today he's "just not ready" for game action. This clears the way for Kenny Moore II, who earned his first-career interception last week, to get yet another start in Melvin's place.
• Wide receiver Donte Moncrief: Moncrief, meanwhile, will miss his third straight game after suffering an ankle injury towards the end of the Colts' 30-10 loss against the Jacksonville Jaguars in Week 13. While Moncrief hasn't been able to participate in practice, Pagano said the hope is that he can return to practice by next Wednesday, when the team begins preparations for its 2017 season finale against the Houston Texans.
• Tight end Brandon Williams: The Colts' No. 2 tight end suffered a scary-looking concussion last week against the Broncos, and was carted off on a stretcher and briefly taken to a local hospital. While Pagano said Williams is doing much better since suffering that concussion, he won't be ready to go by Saturday's game. Rookie Darrell Daniels, who has missed the last four games with a hamstring injury, has been a full participant in practice this week and could help fill in for Williams, as could the athletic Ross Travis, who had a couple nice catches last week.
Tight end Jason Vander Laan, meanwhile, was listed with a concussion for Thursday's practice, and has also been ruled out on Saturday.OTHER INJURY NEWS
— Pagano said cornerback Nate Hairston, who suffered a concussion during practice last week and missed the Broncos game, has progressed well through the league's concussion protocol. Hairston, the team's top nickel cornerback, still needs to be cleared by a league neurologist later today to be able to play in Saturday's game. Second-year corner D.J. White played most of the snaps in Hairston's place last week.
— By not being labeled out for Saturday, that's likely a good sign for defensive tackle Johnathan Hankins, who did not practice on Wednesday with a shoulder injury, but was a full participant on Thursday. Hankins has played more than any other Colts defensive lineman this year with 636 snaps, and has 43 tackles (four for a loss) with two sacks, five quarterback hits and three passes defensed on the season.
INJURY REPORT
Here's Thursday's full practice report; included is their status for Saturday's game (if applicable):
• DNP:Wide receiver Donte Moncrief (ankle; out); tackle/guard Denzelle Good (knee; out); tight end Brandon Williams (concussion; out).
• Limited:Cornerback Rashaan Melvin (hand; out).
• Full:Tight end Darrell Daniels (hamstring); cornerback Nate Hairston (concussion); inside linebacker Jeremiah George (neck); running back Frank Gore (rest); defensive tackle Johnathan Hankins (shoulder); tight end Jason Vander Laan (concussion; out).