 ](http://careyindiana.com)
INDIANAPOLIS – Sunday can be a day of opportunity for the Colts, or it could cement the team's playoff seeding at number four.
Indianapolis with a win and losses by New England (to Baltimore) and Cincinnati (to Minnesota) would jump to the conference's second seed. 
With a win and New England and Cincinnati suffering differing fates in its battles, Indianapolis could move to the third seed.
A setback to a talented 11-3 Chiefs team means upward possibilities are kaput. 
Chuck Pagano says the Colts will do whatever is necessary in all phases of the game to exit Arrowhead Stadium victorious.  Gaining momentum for the post-season was achieved last week, and he wants to keep it going against a team he may see again.
This is a December scenario teams crave in training camp, and here are SEVEN VICTORY KEYS:
MANAGE ELEMENTS – It's not like the Colts haven't played well in hostile environments before because they have.  Indianapolis has trained outdoors this week and in noisy conditions to prepare for one of the NFL's best venues.  Moisture, sub-freezing temperatures and wind are possible and 75,000 raucous fans are guaranteed.  Five home games ago, a recorded decibel level of 137.5 was reached at Arrowhead Stadium.  Colts players often speak about a very real 12th Man advantage in Lucas Oil Stadium.  It's real in Arrowhead.
NO CHARLES IN CHARGE – Chuck Pagano says Jamaal Charles' numbers speak for themselves – 1,181 rushing yards, 11 TDs; 65 receptions, 655 yards, 7 TDs; 1,836 scrimmage yards (2nd in NFL; 108 points; three career 200-yard games; five TDs last week in becoming the only NFL player with four TD receptions and one TD rush in a game; the ability to score at any point.  Exhibit A was last year's 86-yard TD run to open the second half.  The Colts had held Charles to 48 first-half yards until he went the distance.  The offense runs through him.  **Containing him is a 60-minute, 11-man job (click here)**.
BALL SECURITY – The Colts and Chiefs both have an NFL-low 14 turnovers.  Both teams have bounced back from being 2012 bottom-feeders in turnovers (Colts, minus-12, 26th in NFL; Chiefs, minus-24, tied for 31st) to rank first and second in AFC ratio (Chiefs, plus-21; Colts, plus-seven).  Kansas City's 35 takeaways top the league and only twice has its defense failed to produce one in a game.  Indianapolis has five turnover-free games this year, tying the second-highest seasonal total in 16 years.  The Chiefs' offense has four turnover-free games this year, while the Colts' last two wins have been keyed by takeaways.  It's always a high priority in any game, and which team plays to its strength has the better chance to triumph.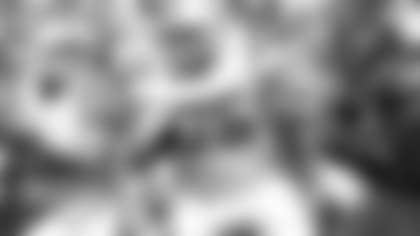 WHAT'S THE LINE – Indianapolis has used six different starting alignments this season, and it virtually could have been seven when Xavier Nixon spelled Joe Reitz early last week when Reitz was concussed.  Nixon never had played guard, but gutted it out.  Mike McGlynn played at center with Samson Satele out.  Satele has trended toward being active Sunday, but Reitz, Hugh Thornton and Jeff Linkenbach have missed this week's work through Thursday.  Pagano said the team will do what is best to have the utmost chance to prevail.  How this unit is constructed Sunday against a defense with 43 sacks and six defensive TDs is critical.
EXECUTE – Without a fullback last week, the Colts went up-tempo early and used the approach on at least three first-half drives in getting a 17-point lead.  It was an elixir for a team that had struggled in the first halves of six previous games with no TDs in 37 possessions and five-of-40 third-down conversions.  Indianapolis had 11- and four-play TD drives with nice play-calling and execution.  It made the difference as Indianapolis led for 54 minutes rather than playing from behind.  Whatever the tempo or groupings (it looks like Stanley Havili is back), piecing together first downs and extending drives is important.  Only twice in the last seven games has the team topped 30 minutes possession time.  While finishing drives is essential, Indianapolis is 5-1 this year when controlling the ball more than its opponent.
GET NO KICKS – Pat McAfee's kicking could play a crucial role.  As he says it, "teams realize if you put your best athletes back to return kicks, it's a weapon.  Every week you see unbelievable returners.  Kansas City's are ridiculous."  The Chiefs have two return TDs each on punts and kickoffs – Dexter McCluster (89t, 74t PRs), Quintin Demps (95t KOR) and Knile Davis (108t KOR).  Having played a league-high 71 players, the Colts have had numerous bodies move on and off coverage units.  Kicking in elements is strategic and return coverage must be tight.
LUCKY TARGETS – Finding help beyond T.Y. Hilton and Coby Fleener is needed.  Trent Richardson has nine receptions in the last two games.  He can be a vibrant option.  Da'Rick Rogers and Griff Whalen are proving themselves, and a bounce back from his Cincinnati performance by LaVon Brazill would be a boost.  Indianapolis worked Hilton back into the fray early last week, and getting a diverse spread around him helps all parties (and perhaps keeps Andrew Luck from tucking and running).  
QUOTE TO NOTE(Andrew Luck on if his rushing success is causing the team to plan for him as an option by design)
"I doubt that.  I think it's probably effective because it's not supposed to happen (laughs).  I need to get the ball to the guys who can really run.  That's my job."