INDIANAPOLIS —The Million Dollar Backfield. Thunder and Lightning. Butch Cassidy and the Sundance Kid. Double Trouble. Hit and Run. Smash and Dash.
If you're a great running back duo in the NFL, you've got to have a great nickname.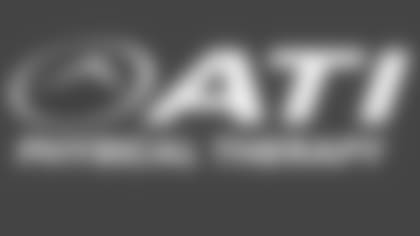 ](http://www.atipt.com/)And after No. 2 running back Robert Turbin suffered a potentially season-ending elbow injury on Monday night against the Tennessee Titans, Indianapolis Colts head coach Chuck Pagano was asked how the team would move forward filling Turbin's important roles.
"'Frank and Mack Attack,'" Pagano said.
Frank, of course, is starting running back Frank Gore, while Mack is rookie running back Marlon Mack, who has dazzled at times this season.
The two running backs each feature a different style — Gore is more of a between-the-tackles, grind-it-out back, while Mack has an elusive, break-it-outside type of approach — but the Colts are heavily leaning on both moving forward to give them an effective ground game to open things up for quarterback Jacoby Brissett and the rest of the offense.
"We're just going to need other people to step up and take over that role," Brissett said Wednesday. "Those guys have done that, and they're up for the task. Everybody wishes Turbo (Robert Turbin) was out there, but we know that we have other guys that can do the same thing."
Turbin was the Colts' primary third-down back, a tough runner who was automatic at converting third-and-1 situations — he is 7-for-7 in that category so far in 2017, leading all NFL running backs — as well as a solid protector and pass catcher.
Mack said Wednesday the team is yet to discuss how Turbin's duties will be split up Sunday against the Jacksonville Jaguars — the Colts also have third-year back Matt Jones available to pick up some of the slack — but the unit is "just focused on going out there and just balling out."
"With Turbin out, we just got to step up to the plate," he said. "Next man up."
With four rushes of 20-plus yards so far this season — ranking tied for second in the NFL in that category — Mack said he'll certainly embrace any extra opportunities he gets moving forward.
"Just got to be ready whenever my name is called," he said. "Going out there with the legend Frank (Gore) every day feels great. Just working hard, getting out there and doing good."
NOTABLE QUOTABLES
Here were some interesting remarks made during Wednesday's media availability:
• "We've just got to put him in the best positions to get the ball, and I've got to do a better job of giving him the ball in his spots. Everything else will take care of itself. He hasn't led the league in receiving for no reason. We've got a good one, so I'm sure he'll take care of his business." — Colts quarterback Jacoby Brissett, on his connection with No. 1 wide receiver T.Y. Hilton.
• "It's a long season. Really, one win can kind of get you right on track right where you need to be. Not only in our division, but just the conference and league. Everybody is kind of in that same range. This is kind of when the teams start to separate themselves. We've got to be one of those teams that gets hot and starts to not only start strong, but finish games." — Colts safety Darius Butler, on what he tells the younger players after the team's 2-4 start to the season.
• "I think it's just – it's being all in. It's being focused, staying locked in. There's not some secret recipe, formula to go out there and win the second half. It's coming out with an attitude in the second half that we're going to put this game away when we're on top, and you can't look too far ahead. You can't look at the end of the fourth quarter when you're just coming out of halftime. You've got to look at that drive, that play. I think if you just take it play by play and remember how you got ahead in the first half, then you'll be fine. So, obviously it's a learning lesson for us and something we've got to get better at." — Colts center Ryan Kelly, on what the message is for the team when it comes to overcoming its second-half struggles.
INJURY REPORT
Here's Wednesday's full injury report:• DNP:Quarterback Andrew Luck (right shoulder); outside linebacker John Simon (shoulder); running back Robert Turbin (elbow); inside linebacker Anthony Walker (hamstring).
— General manager Chris Ballard on Wednesday said Luck, who continues to work his way back from offseason shoulder surgery, experienced some soreness and was given a cortisone injection; he will not practice this week.
— Pagano said Simon has "just bumps and bruises," but, "he's OK." Simon led the team with 11 tackles and had his first-career interception — which he returned for a touchdown — and added his third sack of the season Monday against the Titans.