"My job has been on the line since day one, since I got here in OTAs. I know there's not a lot of room for error, so that pressure has constantly been there," he says. "It's a very cut-throat business. I see that the guy in the locker beside me was here yesterday and now he's gone. That's how it works. You've just got to know that every day has to be your best day. Otherwise, you could suffer the same fate."
With nine carries for 35 yards, Varga saw increased playing time with Vick Ballard sidelined by injury. And he took full advantage of it.
"Opportunities are hard to come by as a rookie, especially as an undrafted guy. I just try to go out there and capitalize. Know what you're doing. It's all about mental reps and understanding what you're doing. You've got to get it right on the first try. A lot of the stuff, the first time I was doing it was on the field, live in the game. That's just how it works in this business."
Unlike many football players, Varga's path to the NFL didn't come through the SEC or the Big Ten, but through the Ivy League. And while Yale may not be a breeding ground for the NFL, Varga says his alma mater bred habits in him that have helped him adapt and prepare.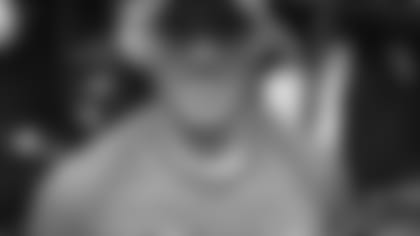 "There's things that you can take work ethic wise, being detail oriented, and all that stuff from the classroom and apply on the football field, especially at the professional level," he says. "Taking notes, some of these guys, maybe if you're not a great note taker, you weren't able to take that from college. In the pro level, you have to be able to take notes in meetings and know your stuff, especially if you're a rookie and you're not getting a lot of reps."
Coach Pagano says no matter where they come from, the Colts are just looking for the best football players. But smart never hurts.  
"You draft a rookie and you have eight weeks, nine weeks in the offseason and then they're gone and then a short training camp. It's very difficult, so obviously intelligence plays a factor there. You'd like to have a bunch of smart guys, but that isn't the end all be all."
Henry Anderson, rookie defensive end from Stanford, says it's not so much the tough classes, but the skillset you develop to manage it all.
"I think maybe the study habits and just learning how to manage your time. That was a big part of being at Stanford was managing your time because you've got papers and exams and stuff like that that you've got to study for."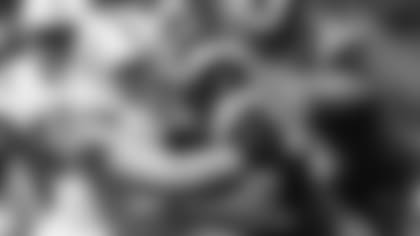 For an NFL rookie, a lot of time goes into studying the playbook. But for Anderson, Varga, and the rest of their draft class, that was time leading up to training camp. By now, that information needs to be locked and loaded.
"A lot of guys come up to a bunch of the rookies and say, 'You're not a rookie anymore,'" says Anderson. "When you're out on the field, you've got to just go out there and play."
For Anderson, that time is now. With defensive tackle Arthur Jones out with an ankle injury, Anderson finds himself starting his NFL career in a starting role. It's a role he says he's ready for. And so are his rookie teammates.
"We didn't come in to just sit on the bench and watch the guys play. We came in with the mindset of we're going to come in and help this team win a championship."