INDIANAPOLIS — Back in Week 7, when the Indianapolis Colts and Jacksonville Jaguars met up for their first matchup of the season, the Jaguars were without Leonard Fournette, as the rookie running back — then the NFL's second-leading rusher — was unable to shake an ankle injury suffered the week prior against the Los Angeles Rams.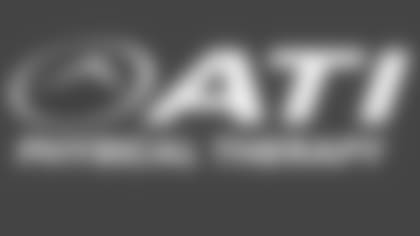 ](http://www.atipt.com/)Fournette's presence, or lack thereof, wouldn't really be an issue for the Jaguars, however, as they were solid all-around in their 27-0 victory over the Colts at Lucas Oil Stadium.
The Colts and Jaguars meet up once again on Sunday, this time in Jacksonville, and Fournette again is listed on the team's injury report with an ankle injury. The only difference is this time around the dynamic LSU product has been a full participant in practice all week, so the Indy defense is preparing to see plenty of No. 27 at EverBank Field.
"Leonard Fournette is a really, really good player," Colts defensive coordinator Ted Monachino said on Thursday. "He's physical as heck. He can run for speed, long distances. The guy is as good as we've seen. He's tough and rugged. He knows how to hit small creases and turn them into big gains, and he can be his own blocker at times and run through some things."
Fournette, the fourth-overall pick in this year's NFL Draft, jumped out to a hot start through his first six games, when he ranked second in the league with 596 yards while averaging 4.6 yards per carry and scoring six touchdowns on the ground.
But since aggravating that ankle injury against the Rams, as well as being suspended one game for "an infraction of a team rule," Fournette has seen his production slip considerably; in three games, he's carried the ball 57 times for 169 yards and zero touchdowns — that's an average of 2.97 yards per carry. He's currently seventh in the league in rushing at 765 yards.
Despite Fournette's recent inconsistencies, the Jaguars (7-4), the co-leaders of the AFC South, have been able to maintain their position as the league's top rushing team. They enter Sunday's game averaging 154.3 rushing yards per game, which is almost seven whole yards more per game better than the second-place Philadelphia Eagles.
Chris Ivory has performed well in stretches in place of Fournette, and has 85 rushes for 280 yards and a touchdown on the year, while quarterback Blake Bortles has also been effective utilizing his legs when needed; he has 41 rushing attempts for 257 yards (6.3 yards per carry) with two rushing touchdowns.
The Jaguars also have T.J. Yeldon, who has proven throughout his career to be explosive as a runner and as a pass catcher.
"They have three starter-quality tailbacks on that roster, and so that run game is going to differ just by degrees no matter who's in there," Monachino said. "They're all three really good players."
But the star of the show is undoubtedly the rookie Fournette, who will get his first taste of the Colts/Jaguars rivalry on Sunday.
"We've got to have him surrounded," Monachino said. "We've got to gang tackle and we've got to make sure that we swarm him as much as we can."INJURY REPORT
Here's Thursday's full injury report:
• DNP: Center Ryan Kelly (concussion), cornerback Rashaan Melvin (hand), defensive tackle Hassan Ridgeway (shoulder), tight end Darrell Daniels (hamstring), running back Frank Gore (rest).• Limited:
Wide receiver Donte Moncrief (groin).
• Full: Guard Kyle Kalis (knee).
— Keep an eye on that groin injury for Moncrief, who was a full participant in Wednesday's practice.
— We already knew Kelly and Melvin likely won't be able to suit up Sunday against the Jaguars, but Ridgeway and Daniels, who missed last Sunday's game against the Tennessee Titans, continue to miss time with their injuries. Two young players who have really been key pieces of depth for the Colts' defense and offense, respectively, as well as their special teams units.