 ](http://careyindiana.com)
INDIANAPOLIS –A 16-game crucible of competition continues this week as the 8-4 Colts travel for a Sunday game with 8-4 Cincinnati.
It is a rivalry that started with a 1970 playoff meeting, and both teams need Sunday's game to further playoff chances in 2013.
A victor in four of his last six games, Chuck Pagano will match wits with Marvin Lewis.  Lewis' squad has won six of its last eight games.
What matters, though, is Sunday, and Pagano will stick to the process.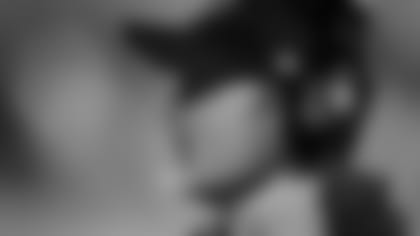 "We're just going to focus on the next game, that's the Bengals," said Pagano.  "Our guys understand where we're at.  They understand the record, the division.  They understand what we have to do to get into the playoffs.  We're not going to get ahead of ourselves."
The Colts' 22-14 victory over Tennessee moved the club within grasp of the AFC South title.
A Colts win or Tennessee loss, or ties by both teams, accomplishes the goal set prior to the year.  Pagano is keeping his foot on the pedal.
"The worst thing that we could do is get complacent, take a big exhale, (a) sigh of relief, if you will," said Pagano.  "We're going to keep our edge.  We got to stay focused.  We got some things to work on.   We've got to get better.  The guys are focused on that."
Pagano saw his team execute a late touchdown drive where 78 of 92 yards came on the ground. 
His defense produced a season-best four takeaways, and Adam Vinatieri added five field goals. 
Indianapolis still labored on third down with three conversions in 14 attempts, including two-of-nine in the first half.  In the first halves of the last five games, Indianapolis has moved the chains on five-of-34 third downs.
Indianapolis held Chris Johnson and Shonn Greene to 108 yards on 28 carries, but Ryan Fitzpatrick got loose for 54 yards and a score.  Opposing quarterbacks have sported a 5.9 average on 59 rushes against the Colts this year.
Though Pagano downplays the club's third current playoff seed with four games remaining, Sunday's battle carries significance.
Indianapolis is ahead of Cincinnati in the seedings among division leaders.  Denver and New England rank first and second, and the Colts are third to the Bengals fourth seed based on a better record (6-2 to 6-3) in conference games.
That tiebreaker evaporates after head-to-head competition takes place Sunday.
For the second straight week, Cincinnati has a two-game divisional edge over Baltimore.  The lone two Bengals losses in the last eight outings came in overtime road games.
Cincinnati lost at Miami, 22-20, and Baltimore, 20-17, and four Cincinnati losses this year have come by a total of 19 points.
Where Indianapolis lost at San Diego in week six, Cincinnati posted a 17-10 win there last week.
Snapping a 7-7 halftime tie, the Bengals rushed for 101 of their 164 yards in the second half.
Running backs BenJarvus Green-Ellis had a season-best 92 yards, while Giovani Bernard had 57.  Cincinnati's ground proficiency helped Andy Dalton (14-for-23, 190 yards with one touchdown and interception) recover from a slow first half.  
The backs' 149 combined rushing yards were the second-most compiled in a game this year.
"We were pounding it downhill, being who we want to be," said tackle Andrew Whitworth.  "We wanted to solidify the fact we can run effectively late in the season and in the playoffs.
"As good as throwing the ball is, you can't take away the emotion of being able to run it effectively.  It lifts the whole team.  It gives a sense of empowerment."
Pagano spent eight years in Cincinnati's division.  He battled Lewis twice most of those years and is implementing a bit of that division's look in Indianapolis.
"We're playing a (darn) good football team, offense, defense, special teams," said Pagano. "Marvin (Lewis) has done a great job.  That's a good football team."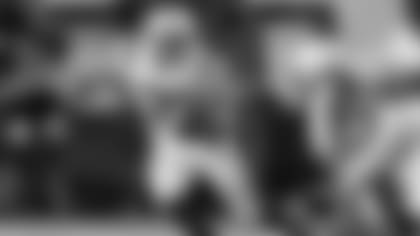 Indianapolis can clinch a playoff spot Sunday.  Cincinnati cannot, but it can take a big step.  These geographic rivals have made the playoffs only four times together after that 1970 playoff match (1975, 2005, 2009, 2012), but they never have met again beyond the regular season.
It is December football, which means both teams want to be at their best.
"It's going to be a playoff-caliber game," said Donald Brown.  "A phenomenal team, they're fighting for a playoff spot just like we are, and we want to control our own destiny.  It's going to be a great game.  Two playoff-type-caliber teams, and it's going to be a playoff-type environment."