 ](http://careyindiana.com)
INDIANAPOLIS – After beating Oakland and losing to Miami to start the season, nothing was on the minds of Colts players and coaches but improving.
This is a franchise that talks openly of wanting to "hoist the Lombardi Trophy," and the image of that jewel is affixed prominently on the south wall of the indoor practice facility at the Indiana Farm Bureau Football Center.
The Colts responded with resounding victories at San Francisco and Jacksonville in response to the setback to the Dolphins, and those two triumphs kept alive a nice streak under Pagano.
Indianapolis finished the first quarter of the season with a 3-1 record, a fact that pleased Pagano a day after the 37-3 victory over Jacksonville.
"Love the record.  Love to be 4-0, but we'll take 3-1 every time out," said Pagano.  "(It's a) great start to the first quarter of the season."
Pagano has yet to have a losing quarter to a season.  After his team opened with a 2-2 mark last year, it sped to records of 3-1 for the three remaining quarters.  The 11-5 record earned the AFC's fifth playoff seed. 
Pagano is not the only coach to mark incremental progress of his team, and Colts coaches employing the same yardstick to previous seasons have come away with huge smiles.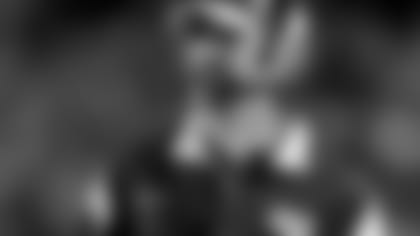 Tony Dungy first enunciated the practice when he became the club's coach in 2002.  His first team had a losing second quarter of the season, then his subsequent teams through 2008 did not repeat that non-winning record.
Eight times his teams earned 2-2 quarter records.  Two of those times came early in 2008 when Peyton Manning was playing after knee surgery.  At 4-4 after the first two quarters, the Colts peeled off two 4-0 finishes to have a 12-4 record. 
One of Dungy's 2-2 quarters came after a 13-0 start in 2005, and the Indianapolis team that won Super Bowl XLI did so after a 2-2 final quarter record that stirred unrest near the end of another 12-4 regular season.
Only five times has the club had a losing seasonal quarter since 2002, and three of those came in 2011 when Manning's absence with a neck injury helped precipitate a 2-14 record that snapped a streak of winning seasons from 2002-10.
Pagano helped re-energize the franchise with his 2012 arrival, and the Colts resumed what has been an extended period of winning. 
* *
WON-LOSS RECORDS DURING QUARTERS OF SEASONS (2002-2013)
"I think we've gotten better every week.  That's our main goal, to come out of every game and say we've gotten better on both sides of the ball and special teams," said Pagano.  "It's never going to be perfect, but we're chasing perfection."
Indianapolis is one of the league's best-starting teams with a record of 25-10 in Septembers from 2002 to the present.  The club's October record during that span is 27-14, while it owns a 34-13 November record and a 34-14 December mark. 
On the five occasions the regular season bled into January during that time, the Colts are 2-3.  On three of those five occasions, a playoff berth was ensured.  On a fourth (2010), Indianapolis bested Tennessee, 23-20, to earn the AFC South crown.