Born and raised in Hollywood Hills, Florida, when Jabaal Sheard was 11 years old, he was riding his bike with friends when they saw smoke coming from a home. As onlookers watched in wonder, one of the boys raced home to call authorities while Jabaal and his friends tried to break inside. When firefighters arrived, they found an elderly woman unconscious in her kitchen. Credited with saving her life, the boys received medals for bravery.
It was the beginning of a life of service for Jabaal Sheard.
Now an eight-year NFL veteran and father to a nine-year-old boy of his own, the defensive end still leads by example on the field and in the community. A quiet voice with a commanding presence, he's a team leader whose actions speak louder than his words.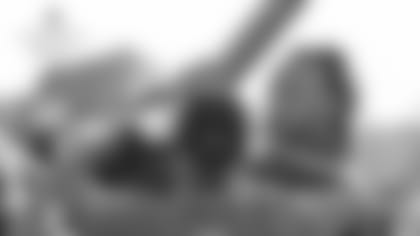 "He's a quiet leader, he's not the most outspoken, vocal player. Some guys just have an innate ability to lead others with their presence," said David Thornton, Director of Player Engagement for the Colts. "He wants to make a difference himself, but he's showing others as well why it's important to serve and give back. He's quick to rally his teammates to join him in efforts off the field."
A regular at Colts community events along with events run through his Jabaal Sheard Foundation, over the past two seasons, he supported kids receiving free dental care, donated to disaster relief for Hurricane Harvey, visited with patients at the IU Simon Cancer Center, brought flowers to breast cancer patients, had coffee with cops in the community, participated in a dialogue around social justice, donated and distributed Thanksgiving dinners to families in need, handed out turkeys for Horseshoe Helpings, started a mentoring group for middle school students, purchased and delivered Christmas gifts to students in his mentoring program, ran a football camp in his hometown of Hollywood, Florida, distributed backpacks and free breakfast to students at Attucks Middle school in Hollywood, Florida, played an active role in establishing Breaking Barriers, the Colts' social justice initiative, represented the NFL on a tour to Portugal through American Football Without Barriers, visited with kids in the Marion County Juvenile Detention Center, helped build a playground, participated in the Hispanic Heritage Month football camp, started a professional mentoring group at the Boys and Girls Club, participated in a forum with the Mayor's Youth Leadership Council, and bowled for Christmas gifts for kids.
A leader, a difference maker, and someone who adds value to the entire organization - Sheard is the model of what it means to be an NFL player and specifically, a Colts player.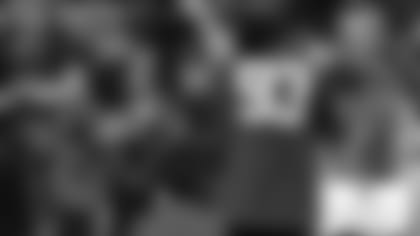 "In my position, I always look for solid veteran guys for the younger guys to look up to. Jabaal makes it easy for me to point a young guy in his direction and say, 'Hey, follow that guy,'" Thornton said. "He's doing it the right way, which is part of our mission – we want to win and win the right way."
An ambassador for the NFL and a tireless advocate for underprivileged youth, Jabaal Sheard is using his platform to even the playing field for those who follow in his footsteps. All the while, he's setting an example for his son, Jaiden, who accompanies him to many of his events.
"As a veteran player on the field and a servant-leader off the field, Jabaal is making a difference in the lives of others," said Colts Head Coach Frank Reich. "Jabaal started helping people as a young child and, through his foundation and other endeavors, continues to set a powerful example of a life dedicated to service."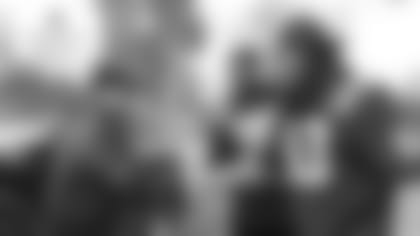 A big man with a giant heart, born with a will to serve – the Indianapolis Colts are proud to nominate Jabaal Sheard for Walter Payton NFL Man Of The Year, presented by Nationwide.
"I am honored to be the Colts' nominee for the Man of the Year Award and humbled to be considered for an award in the name of the great Walter Payton," Sheard said. "With our jobs as NFL players comes a huge platform to brighten and improve the lives of others, and that's what I strive to do every day."
As nominee, Sheard will receive a donation of $50,000 in his name to Character Playbook, the NFL and United Way's digital character education program and an award of up to $50,000 to the charity of his choice. He will also wear a Walter Payton NFL Man of the Year helmet decal through the end of the season in recognition of his accomplishments on and off the field.