 ](http://www.careyindiana.com)
INDIANAPOLIS – Readers of Colts.com may submit questions during the week and have a chance to have them answered during the middle of each week.  **Submit your question here.**
Here are responses to some of the questions received recently.  We thank you for your interest in the Colts.
JEREMY M. (from Nairobi, Kenya) This is as a follow-up to a question asked by Rick H. last week.  I also found that looking at the photos without a caption is a little bit pointless, but I did find a solution.  In the adjacent tab, open the Colts' roster number page and use that to help you.  Most of the times you can get a glimpse of the number on their training shorts.  It's not ideal but it does help more often than not. Otherwise, keep up the good job Mr. Kelley and may we all stay COLTSTRONG!!!
A:  Jeremy, thanks for the cross-referencing tip.  I wish we could include all the information on the pictures, but we explained the matter last week.  Your advice is good, and I like that you shared it, and did so from far away.  It's good to have Colts fans communicating with each other, and we thank you for your support.  Thanks for the compliment but as it relates to artwork, Matt Bowen deserves the praise for his talents.
CHRIS M. (from Sioux Falls, SD) I am a huge Colts fan and have been one since 1996.  I swear I'm the only Colts fan in the whole state of South Dakota but here's my question.  During the season when the team travels, do they ever make pit stops at any airports for fuel or anything like that?  If so, I would love to invite the team to stop in Minerva's Restaurant in Sioux Falls.  It would be a dream to meet the team and serve them the best food Sioux Falls has to give.  Thank you.
A:  With Adam Vinatieri being born in Yankton and having lived in Rapid City, I bet there are more Colts fans there than you, but I feel your pain.  In the old days, NFL teams traveling coast-to-coast may have had refueling stops, but not in today's travel era.  Your offer is outstanding, however, and very gracious.  I looked up Minerva's, and it has an impressive menu.  The dining area looked great, too, but an entire team may stress the seating area.  Also, the 18 percent gratuity on parties of eight or more would have to be negotiated.  I doubt we ever get there en masse, but I promise to visit if I'm in the area.  I hope you make it down here for a game sometime.
BRYCE D. (from Silver Spring, MD) How come we play every team but the Redskins and the Seahawks?
A:  We played the Redskins in 2009 and should do so again in the scheduling format against the NFC East.  As for Seattle, we host them in week five as part of the same scheduling system.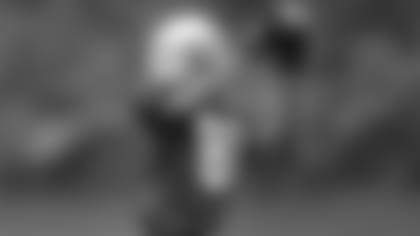 KEN G. (from Los Angeles, CA) Why didn't the Colts draft a WR in the first round of the 2013 draft?
A:  We drafted heavily at that position in 2012, plus we signed Darrius Heyward-Bey.  Those are the likeliest reasons, plus the chance to get Bjoern Werner was quite attractive.  We have good competition going on now on the unit and should be just fine with depth during the season.  It sounds like you had someone in mind, but we did well with how we drafted.
KHALIL F. (from Camden, NJ) I love what we did in the off season addressing key positions like our offensive line, defensive line, safeties and running back position.  We still are in need of a cornerback.  If we get a good corner alongside of Vontae Davis, it will make life easier for our safeties, so they could do things like help our linebackers with our rushing defense and make us a Super Bowl-caliber team.  We are right now, but another corner would take us to another level. Thank you for your time.
A:  We want to see Vontae develop even more.  Ryan Grigson expects big things from him, and he wants Vontae to take the next step in developing like his brother, Vernon, did with the 49ers.  Greg Toler has been a very solid performer in OTAs, and there are others behind him working, too.  Bolstering both spots is essential, as you mention.  It should be a very competitive training camp in the secondary, and I think we'll be better during the season. 
JONAS L. (from Nordhorn, Germany) Hi!  I know the new page of Bjöern Werner and I love it! Why don't more players have their own Facebook pages, especially for international fans like me?  It would be great because we really want to learn more about our players, but it's pretty complicated.  Perhaps, you can do something about it?  Love the mailbag!  Go Colts!
A:  Jonas, glad you are following Bjoern, and I know there are a number of our players on Facebook and Twitter.  Hopefully, you can follow them.  Social media is a personal choice.  We just ask our players use it wisely should they choose to do so.  All of them are from a generation that uses social media extensively.  I'm sure you'll find our guys if you look, and thanks for contacting us through the Colts Mailbag.  Hope you keep reading it regularly.
ERIC S. (from Centreville, VA) I'm a die-hard Colts fan.  I enjoy watching college football, mainly South Carolina.  I know we already have a great set of tight ends with Coby Fleener and Dwayne Allen, but could we see "Mr. Irrelevent" (Justice Cunningham) make an impact on the Colts' roster.  Go Colts!
A:  Justice has been here throughout rookie camp, OTAs and our mini-camp.  Like every rookie, he has shown flashes along with areas to target for development.  The most important thing for him to do is stay in the playbook and to absorb all he can in learning our culture on and off the field.  It is an offense that provides opportunity for a player like him, but there is competition.  We've heard from a few fans in his area, and I know you'll be watching.  **Justice had a big catch last year against Vanderbilt**.
PATRICK K. (from Danbury, NC) How will the Colts' run game change now with Pep Hamilton at the helm?
A:  I think there will be a much, much more balanced blend in the rush:pass ratio.  We ran the ball 39.7 percent of the time last year and in Peyton Manning's heyday (1998-2010), we passed nearly 60 percent of the time.  I'm not saying we won't take our shots downfield, but it would be very surprising if we don't run the ball about half the time (given normal game conditions).  His two Stanford offenses were tilted more toward the run, and he deems "play-makers" far beyond those who catch passes. 
CHIP E. (from Cumberland, MD) I have been a fan for 40 years, long as I can remember.  I've seen some lean years and some very excellent years.  I have three things for you if you would allow me to indulge.  First, not so much a question but a statement, for the longest time my favorite all-time Colt of memory has been Lydell Mitchell but since last year it has become Reggie Wayne.  I don't think enough can be said about how much it means he stuck with the Colts during the revamping.  Second, I hear chatter about Ahmad Bradshaw.  I think it would be a great fit with our team to have a back of his caliber playing behind Andrew Luck.  Contract talks seem stalled at this time.  Is there any way possible we see Bradshaw in Colts blue this season?  Third, I truly loved the Peyton Manning era in Indy and was, from the beginning, a believer in Luck's ability to lead us into the future.  In this day and age of free agency, it is not uncommon to see stars spend the waning years of their careers elsewhere.  It is also common to see the obligatory one- or two-day contract signed for those stars to retire with the teams they started and played long term for as well, i.e. Jeff Saturday.  Is it prudent to believe when #18 retires he will do so as a Colt, or is that just wishful thinking on my part?  Thank you for entertaining my queries and love the column.  Have a great summer.
A:  For your devotion over decades and readily-apparent love for the franchise (and for having it where you're from), I ran your entire question.  I know we have a lot of fans like you, more than we know but not more than we can appreciate.  Lydell Mitchell was a tremendous player who helped lead a revival of sorts.  **Mitchell had a big year in 1975**.  Transferring your allegiance to Reggie is a great thing to do, and his commitment in 2011 stands out to many Colts fans.  Let's hope he writes a tremendous continuation to his career.  The Manning years were special beyond words, and I don't know that I will ever see anything like him again, and I told him that on a couple of occasions.  I don't want to guess on a future ceremony, but that would be a wonderful thing, in my opinion.  You would love one more moment on site for him and not have the last press conference we had with him be the final one in Indianapolis.  All that said, Andrew is very special as well.  Watching his career unfold should provide some wonderful moments.  He just needs to be himself.  It seems to have worked so far.  As for Bradshaw, we added him on Tuesday.  Talks took a bit of time, but we are glad to add him to the mix.  Someone of Ahmad's background can help us be better at the position, and we are all about improving the roster to the fullest.  Have a great summer, too.  Camp is not far away, and I bet your ankles will be taped when that time comes.  
JEFF S. (from Savannah, GA) First of all, it's awesome that our questions can be answered.  My question is about the DB's.  Do we have an established #1 and #2 man and if so, who?  And just a thought, when it comes to our backs I think Delone Carter should get the job.  He has a spark that I think we have been missing.
A:  In the secondary, the safeties are Antoine Bethea and LaRon Landry.  One corner should be Vontae Davis.  The other position is to be settled, and there are a number of candidates – one being Greg Toler.  As for Delone, he's been nagged by injuries during his first couple of seasons, and he has missed time this spring.  I know he wants to be healthy, and we want him that way, too.  He has shown ability when he's on the field.  He just needs to be out there more often.  I hope he's ready come training camp.
DARRYL L. (from Long Beach, CA) With all the back-ended contracts we gave out this free agency have the Colts set themselves up for another strong free agent class next year?
A:  We really don't get into specifics on contracts and the way they are structured in the mailbag but suffice to say, we were constrained heavily last year and had more freedom this year.  I know Ryan Grigson, the personnel staff and coaches do not want to relive the pressures of last season's cap woes.  I would think we've done things prudently so we can navigate just fine next year.  I hope you understand that I don't want to get into specifics, and I hope that helps.
ANN S. (from California) Saw that this question wasn't answered by other users and wondered if you could answer it.  I see in recent pictures that Andrew Luck is still wearing a knee brace and wonder also if he's still hurt as well as the more detailed questions below.  Thank you for responding to our questions.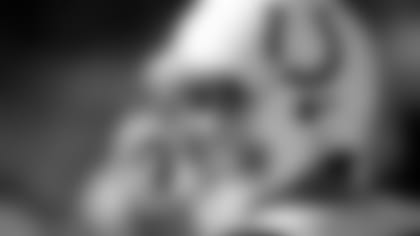 A:  You are welcome, and I did answer the previous question about Andrew wearing a knee wrap.  There is nothing wrong, just standard procedure.  Thank you for checking, and you have no worries about that.  You do see quarterbacks from time to time do things like that.  Peyton Manning wore a knee brace for years and never missed a start.  Just wanted to ease your mind.
DAVID H. (from Sebring, FL) I heard the Colts were looking at Ahmad Bradshaw.  If he's healthy and comes at the right price, he would be a good player to pick up.  He would help Vick Ballard a lot and give us depth at RB.  How are the rookie RBs doing in camp and does anyone stand out that people should notice?
A:  We added Ahmad on Tuesday, and look forward to seeing what he can provide for us.  Negotiations took on a public tone and took a bit of time, but there has been a good verdict to the process, and Ahmad will have a chance to contribute.  Again, credit Ryan Grigson for doing the utmost to help the team.  As for the rookie backs, they are here and got reps in OTAs, and they are working their way through mini-camp.  I don't want to assess them at this point since pads are not on.  They are showing their tools and we are seeing their learning abilities and work habits.  Training camp will be necessary for a better evaluation.   
PHIL D. (from Los Angeles, CA) My question is about our Coach Chuck Pagano.  How is he doing?  Is his cancer regressing?  Will #ChuckStrong still be our theme for this season?  Will that help or hurt our team this season.  It was definitely a motivating factor for our players last season.  Also, I know it is still early, but I wanted to know what rookies have stood out during OTAs, in your opinion.  Which rookies do you expect to start Week 1?
A:  Chuck is doing very well physically.  He has progressed very well through the illness, and there have been no setbacks.  He remains on the prescribed medication and will for a couple of years, and I know he and the family deeply appreciate all love and prayers that have come from fans like you.  No one will forget the #ChuckStrong message.  It will be a part of us forever, but not to the same degree as last year.  Still, moving ahead is not forgetting the past.  All of that united the players last year, but they had a deep affinity for him beyond that.  The new players this year do, too.  As for the rookies, they have gotten a heavy dose of our full program here, which includes the conditioning needs and off-the-field instruction.  They all seem to be adapting and learning well, but the true barometer is training camp.  We had great contributions from rookies last year, mostly from necessity.  It doesn't appear we have that same crying need this year, but that does not lessen how we teach them and what we expect.  We've shown that we will throw rookies into the fire.  It is up to them to be ready.
KEN H. (from Florida) Where is Chad Bratzke these days and what is he doing?
A:  I believe Chad is living in the Charlotte area and is in private business.  I did see him last December at a reunion, and he looked tremendous.  He looked as if he still had a few plays left in him, and it was a very pleasant business.  He helped put some building blocks in place when we signed him in 1999 and like many others, his contributions benefited the team long after his playing days.
JAMES M. (from Liverpool, England) I saw on NFL.com in the transaction list that Winston Justice has "tryouts" each week in the past month with the Colts, what is behind that?  Is he not ready to play, or is it just keeping him in the loop.  Also Justin Anderson missed last year with an injury.  How does he look so far this year?
A:  I don't know where your information came from, but we have not worked Winston out this year.  He is a good player and outstanding person whose character and skills might land him somewhere.  It is my understanding he has worked out for one team and visited four others, but we have not been in the mix.  From my corner of the world, I wish him all the best.  He was fun to visit with at his locker last year, and he set a great example for our younger guys.  Justin is in the scrum of linemen trying to make the team.  I have not noticed anything one way or another, but training camp will give him a great chance to emerge.