 INDIANAPOLIS – The start of the Colts' 30th training camp of their Indianapolis era is just hours away, and a team that posted an 11-5 record in 2012 returns to Anderson University to build on past successes.
The club's 29th year in Indianapolis, 2012, saw the team fight through the season without losing consecutive games.
The Colts jumped nine games in the win-loss column and became only the third NFL team ever to make the playoffs one year removed from a 2-14 or worse record.
This is a league where one-season dramatic jumps not only can happen, they do happen. 
Every season since 1996, a team has made the playoffs a year after having a 6-10 or worse record the previous campaign.
Last year, Indianapolis, Washington and Minnesota pulled the trick.  In 2011, five teams – Houston, Denver, Cincinnati, San Francisco, Detroit – were those clubs. 
The two-season total of eight such franchises represents one-third of the playoff participants during that span.
Just moments after the club's one-game playoff run ended this past January, Owner and CEO Jim Irsay said the bar in the future was going to be set high.
Irsay presided over one of the greatest extended runs of success in league history from 2000-09.  The **Colts (see video) won 115 regular-season games** (the NFL's winningest decade ever), captured seven division crowns, two conference championships and one Super Bowl.
Ryan Grigson, who engineered more than 250 transactions in his first year at the personnel helm, agreed and along with Chuck Pagano, used the club's checkbook to the tune of approximately $138 million (an estimated $56 million of it guaranteed) to add veteran free agents.
While the music world often heralds "one-hit wonders," that only brings disdain, ridicule and perhaps scorn in the sporting world.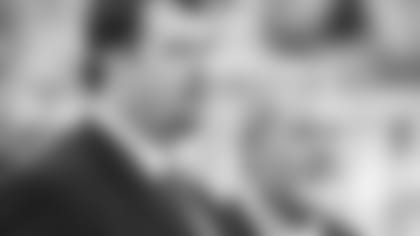 Grigson expects "greatness."  Banners symbolizing accomplishments adorn the practice facility in which his team labors.  One such banner on site bears his fingerprints, too.
Grigson himself has been a part of 10 playoff participating teams in the last 14 years, nine times having 10-plus-victory seasons. 
Pagano joined ranks with Grigson from a Baltimore team he helped take to the AFC title game in 2011, a franchise good enough to win a world championship last year. 
Pagano has talked frequently about hoisting multiple Lombardi Trophies in Indianapolis.  It is a stated goal that starts anew very soon.
Grigson and Pagano will field a squad more veteran than last year as training camp opens Saturday.
Eleven free agents added this off-season combine to have almost 550 career starts and more than 850 regular-season games played. 
They join a franchise that has been among the league's elite under Irsay.  After winning a league-record 12-plus games in seven straight years (2003-09), the Colts last year added an eighth season with 11-plus triumphs in the last decade.
Any accomplishment in sports starts with initial steps and having focus on the immediate target.  For the Colts, it is training camp in Anderson.  Practice starts Sunday.    
2013 COLTS TRAINING CAMP ROSTER (alphabetical by position,*-rookie)
Quarterback (3) – Chandler Harnish, Matt Hasselbeck, Andrew Luck
Running Back (8) – Vick Ballard, Ahmad Bradshaw, Donald Brown, Delone Carter, Stanley Havili, Davin Meggett, Dan Moore, Kerwynn Williams
Wide Receiver (10)– LaVon Brazill, Darrius Heyward-Bey, T.Y. Hilton, Jeremy Kelley, Nathan Palmer, Rodrick Rumble, Jabin Sambrano, Lanear Sampson*, Reggie Wayne, Griff Whalen
Tight End (4) – Dwayne Allen, Justice Cunningham*, Coby Fleener, Dominique Jones
Offensive Line (16) – Justin Anderson (G), Anthony Castonzo (T), Gosder Cherilus (T), Emmett Cleary* (T), Robert Griffin (T), Khaled Holmes* (C/G), Ben Ijalana (G), Jeff Linkenbach (T), Mike McGlynn (C/G), Joe Reitz (G), Samson Satele (C), Rick Schmeig* (C), Bradley Sowell (T), Donald Thomas (G), Hugh Thornton* (G), Lee Ziemba (T)
Defensive Line (12) – Josh Chapman (NT), Lawrence Guy (E), Kellen Heard (T), Ricky Jean Francois (T), Aubrayo Franklin (T), Montori Hughes* (T), Ricardo Mathews (T), Brandon McKinney (NT), Fili Moala (E), Drake Nevis (T), Cory Redding (E), Martin Tevaseu (NT)
Linebacker (17) – Daniel Adongo, Pat Angerer (I), Kavell Conner (I), Jerrell Freeman (I), Mario Harvey (I), Justin Hickman (O), Scott Lutrus (I), Robert Mathis (O), Josh McNary, C.O. Prime, Caesar Rayford, Kelvin Sheppard, Lawrence Sidbury (O), Monte Simmons, Quinton Spears, Erik Walden (O), Bjoern Werner* (O)      (I)-denotes inside; (O)-denotes outside
Cornerback (10) – Darius Butler, Allen Chapman, Vontae Davis, Josh Gordy, Marshay Green, Sheldon Price, Daxton Swanson*, Greg Toler, Cassius Vaughn, Teddy Williams
Safety (7) – Larry Asante, Antoine Bethea, John Boyett*, Sergio Brown, Delano Howell, LaRon Landry, Joe Lefeged
Placekicker (2) – Brandon McManus*, Adam Vinatieri
Long Snapper (1) – Matt Overton
Note:  91 players listed with roster move coming when Josh McNary joins active roster.
Rookies – 21; First-Year (NFL) – 5; Players finishing 2012 season on active roster – 37; Players finishing 2012 season on injured reserve/practice squad – 16; Players on current active roster not ending 2012 with Colts – 38.
Key Additions – RB-Ahmad Bradshaw, OT-Gosder Cherilus, QB-Matt Hasselbeck, WR-Darrius Heyward-Bey, OG-Donald Thomas, DT-Aubrayo Franklin, DT-Ricky Jean Francois, S-LaRon Landry, LB-Lawrence Sidbury, CB-Greg Toler and LB-Erik Walden.
Veteran Losses – WR-Donnie Avery, LB-Dwight Freeney, CB-Jerraud Powers, LB-Jerry Hughes and OT-Winston Justice.
New Coordinators – Pep Hamilton (offense), Tom McMahon (special teams).