INDIANAPOLIS – This week's film breakdown looks at T.Y. Hilton's first catch of the preseason.
Here's the All-22 development of Hilton's 45-yard reception against the Chicago Bears.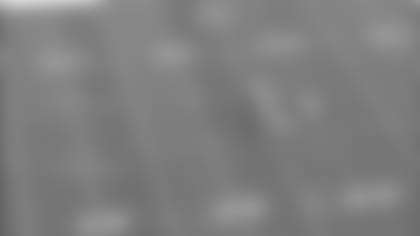 T.Y. Hilton's preseason debut came Saturday night and his first target occurred on this touchdown drive. Hilton dropped the first ball thrown in his direction, on a play that had chunks of open green turf in front of the speedster. On the very next play, the Colts faced this third-and-eight, with Hilton isolated by himself on the left side of the formation. With Andrew Luck in the shotgun, Donte Moncrief, Andre Johnson and Jack Doyle lined up on the right side.THE ROUTE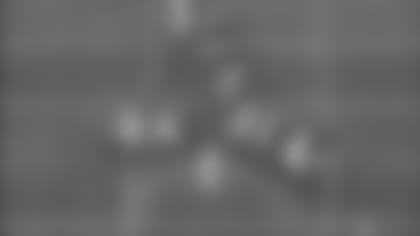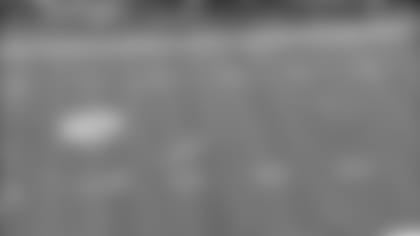 As Hilton was leaving the huddle, Luck grabbed his draft classmate for a few final words. Whatever Luck said to Hilton was worthwhile. On this play, Hilton is working against Bears cornerback Kyle Fuller, last year's 14th overall pick. This play is allowed to develop thanks to some improved blocking from the Colts offensive line. Jack Mewhort had struggled earlier in the game against Pernell McPhee, but the Colts right tackle did a great job here fortifying the edge.THE CATCH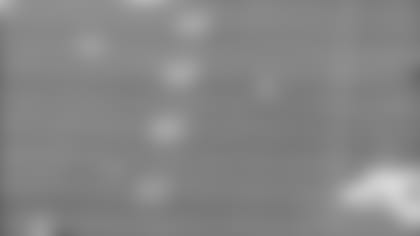 The one-on-one matchup between Luck and Fuller is made possible with Bears rookie safety Adrian Amos (No. 38) sneaking up to double a crossing Jack Doyle (see above). I'm not sure if Amos thought Doyle was the more likely option on a third-and-eight (closer to the sticks?), but Luck had to be licking his chops once he saw this. Hilton stands just 5-9, yet he does a remarkable job at running underneath deep balls and making contested catches. That was the case again here, with the bigger Fuller never really having a chance at the moment of truth. Hilton followed this catch with a seven-yard reception later in the drive to set up the Colts touchdown drive.