INDIANAPOLIS – This week's film breakdown looks at rookie returner Quan Bray at continuing to be a productive presence on special teams.
Here's the All-22 development of Bray and the Colts return unit setting up another short field: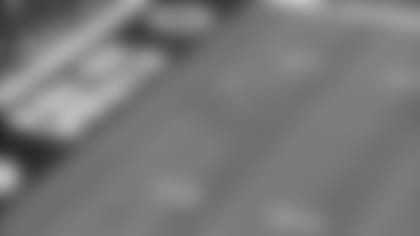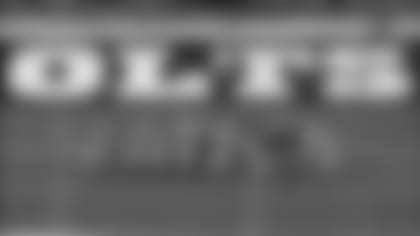 The Colts truly dominated field position in the first half of Sunday's loss. Here, the Texans faced a fourth-and-18 from the Houston nine-yard line. On the previous drive, Quan Bray already sparked things via a 33-yard return (the longest the Colts have had in two seasons). With the Texans backed up, the Colts bring some pressure at veteran punter Shane Lechler.THE CATCH/BLOCK
The fact that Bray even decides to field this punt and not call for a fair catch explains the "courageous" attitude that Chuck Pagano loves in his returner. Bray makes a spinning catch near the far sideline, where a bevy of Texans coverage guys are closing in on the 5-10, 182-pound rookie returner. Bray spins back towards the middle of the field and gets a crushing block from backup running back Zurlon Tipton. Bray's spin and Tipton's block has opened a chunk of the near sideline where the returner eventually turns up field.THE RETURN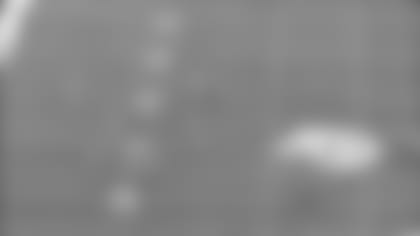 With a wall starting to form in front of the Colts sideline, Bray is able to get to the edge for a 19-yard return and give the offense a third straight drive starting in Houston territory. Toss in a 26.7 average on three kick returns, Bray continued his string of creating shorter fields for the offense. After years of trial and error searching for a return man, Bray has given the Colts a consistent spark back there. Bray, who was an undrafted free agent out of Auburn last year, might just be the Colts answer in their four-year long search for a returner.