INDIANAPOLIS – This week's film breakdown looks at Mike Adams' 19th career interception.
Here's the All-22 development of Adams staying in bounds to haul in Vontae Davis' deflected pass against the Jets.
PRE SNAP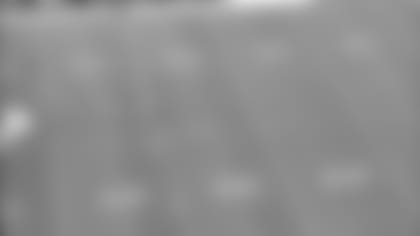 This Jets drive started at their own 38-yard line after the Colts could not control field position for a second straight week. It's a 1st-and-10 for the Jets following a Vontae Davis holding penalty on the prior play, a 3rd-and-6. The Jets weren't afraid to target Davis on Monday night and they would go back at him in man coverage right here, across Brandon Marshall.THE ROUTE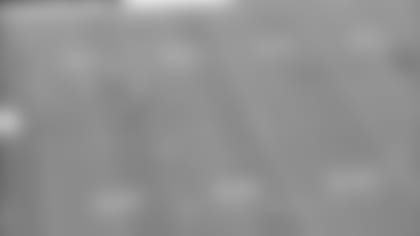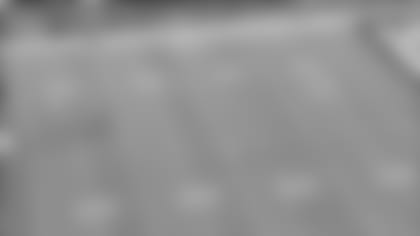 There isn't a whole lot to this play other then tremendous individual efforts by Vontae Davis and Mike Adams. Jets quarterback Ryan Fitzpatrick knows he has a single-high safety look with Adams roaming. That means Brandon Marshall and Davis are all alone. Following the holding penalty on Davis, Fitzpatrick goes right at him again on a go route. Colts outside linebacker Trent Cole didn't get to Fitzpatrick here but his rush, and matchup on a running back, had to worry the Jets quarterback.THE INTERCEPTION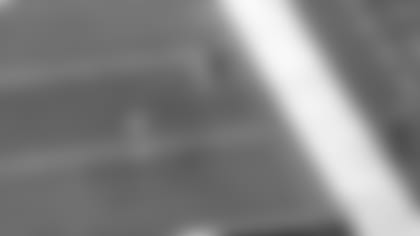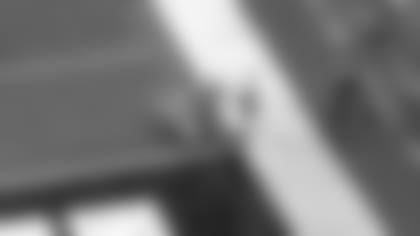 It's a risky throw by Fitzpatrick, who obviously has the confidence in Marshall to make such a play. Davis has perfect position on the inside of Marshall, allowing the Colts cornerback to make the first play on the ball. Credit Adams for reading Fitzpatrick's eyes (knowing Marshall is the top Jets target) and making a beeline to the pylon to try and make a play. The deflection from Davis and toe-tap from Adams are two Pro Bowl-type efforts from two Pro Bowlers.