INDIANAPOLIS – This week's film breakdown looks at safeties Mike Adams and Clayton Geathers combining on a fumble of Jaguars quarterback Blake Bortles.
Here's the All-22 development of Adams blitzing and getting to Bortles for a turnover late in Sunday's second quarter.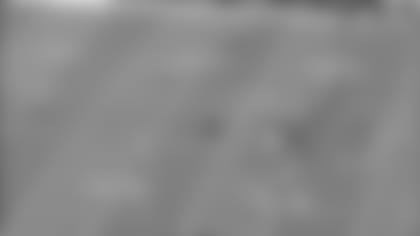 Down 13-3, the Jaguars began this drive after the two-minute warning looking for some late half points. They moved the ball quickly, pushing across midfield in just three plays. The Colts clearly needed to make a play and they got it from their defensive playmaker. Pre-snap, safety Mike Adams is some 10 yards away from the line of scrimmage, likely not on the radar of the players Jacksonville was accounting for from a blocking standpoint.THE FUMBLE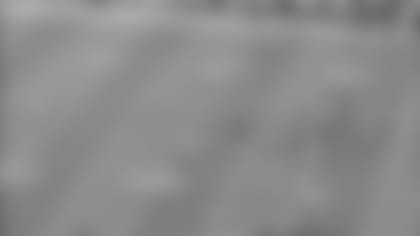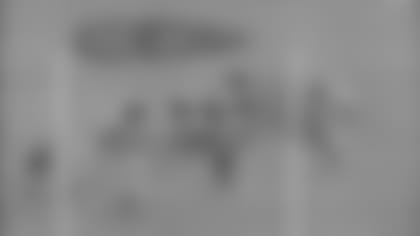 Vontae Davis should be credited for being on an island against a 1,000-yard receiver and forcing Blake Bortles to pause with his first read. With solid coverage on the backend from Davis, and two dropping linebackers (D'Qwell Jackson and Jonathan Newsome), Adams' delayed blitz eventually got to Bortles. The strip by Adams comes with fellow blitzing safety Clayton Geathers right there for the recovery. Geathers was playing in his dime role on this play and he beat Jaguars running back T.J. Yeldon attempting to block the rookie safety.THE TURNOVER
Geathers returned the ball to the Jaguars 34-yard line, setting up a golden opportunity for the Colts to possibly extend their halftime lead to 13/17 points. Instead, on the very next play a strip/sack from Jaguars defensive end Andre Branch went 49 yards the other way for a touchdown. It all unraveled from there with Jacksonville outscoring the Colts 48-3. The Adams' turnover adds to his Pro Bowl resume of already having a handful of interceptions this season, despite missing three games.