 ](http://careyindiana.com)
INDIANAPOLIS – After enduring a choppy first half and swapping third-quarter field goals, Indianapolis was down at Houston, 24-6 with just more than 19 minutes left in the game.
Andrew Luck found T.Y. Hilton on a 10-yard TD pass late in the third quarter to get the Colts within 12 points, 24-12.
Houston tried to counter, but Randy Bullock misfired on a 43-yard field goal.  Two plays later, the Colts were within five points.
Luck and Hilton combined on a 58-yard quick strike to narrow the margin to 24-19.  The pair hit on seven passes for 121 yards and three scores, including the game decider with four minutes left.
The 58-yarder was a lightning bolt – the fourth time Luck and Hilton have tallied from longer than 50 yards.
Here is a look at why the play worked.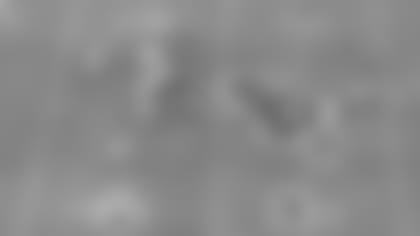 Luck was in the shotgun with Trent Richardson in the backfield and LaVon Brazill lined up wide left.  Coby Fleener was on the right side of the formation, with Griff Whalen in the slot and off the line, with T.Y. Hilton split wide right.
Houston had J.J. Watt (#99) lined up between Fleener and right tackle Gosder Cherilus (#78), with Earl Mitchell (#92) over center Samson Satele (#64) and Jared Crick (#93) matched up against Hugh Thornton (#69).  Linebacker Whitney Mercilus (#59) was lined up outside left tackle Anthony Castonzo (#74).  Linebackers Joe Mays (#53), Darryl Sharpton (#51) and Brooks Reed (#58) were right-to-left across the defense, with Reed playing Whalen. 
Cornerbacks Johnathan Joseph (#24) and Kareem Jackson (#25) were lined up nine yards respectively off Hilton and Brazill, with strong safety Brice McCain (#21) lined up six yards behind Reed.  Safety D.J. Swearinger (#36) played the deepest at 11 yards off the scrimmage line. 
The formations stayed intact until the snap, with Swearinger signaling off deep coverage.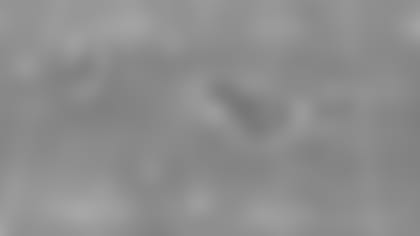 Richardson stayed in for protection.  Whalen flared toward the right sideline, taking Reed, then broke up the right sideline outside the numerals.  Brazill ran a short crossing route before stopping and was picked up by Swearinger.  Fleener ran a 12-yard hitch and lost footing, taking out Sharpton in coverage and drawing brief (and fateful) attention from McCain.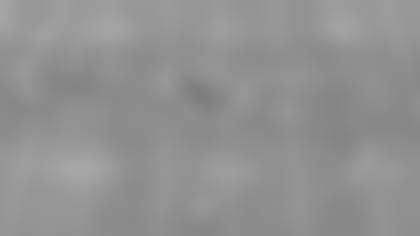 Hilton ran full speed from the snap, reaching the Houston 45 in single coverage from Joseph.  Joseph overplayed Hilton to the sideline, and Hilton cut in at the 45, crossed over the numeral at the 40 and had room once Joseph was forced to turn around in coverage. 
Luck released the ball with Hilton at the 38 and after Joseph had pivoted and with McCain too shallow after spying Fleener.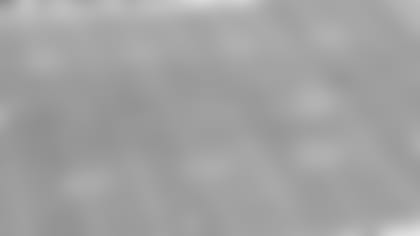 Hilton had two yards on Joseph and almost five on McCain when he caught the ball at the Texans' 16.  Neither defender had a chance to catch Hilton.  Luck did not look off Hilton the whole way, and was hit by J.J. Watt just after his release.