INDIANAPOLIS – This week's film breakdown looks at the Colts getting pressure up front against Peyton Manning, leading to a terrific individual play from Darius Butler on the back end.
Here's the All-22 development of Butler's eventual game-clinching interception on Sunday.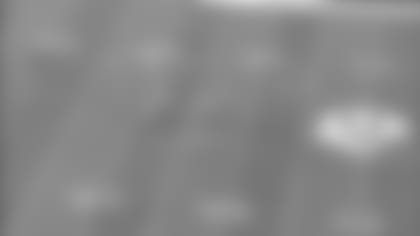 Andrew Luck said after Sunday's win that a key was the Colts played "complementary" football. This play was the definition of complementary defense. The Colts had just taken a three-point lead and the Denver offense was in a very good rhythm with Peyton Manning having only misfired on one second-half pass. We saw Manning in a lot of pistol looks on Sunday and that is the formation here with Colts slot corner Darius Butler playing well off the line of scrimmage, matching up against All-Pro Demaryius Thomas.THE ROUTE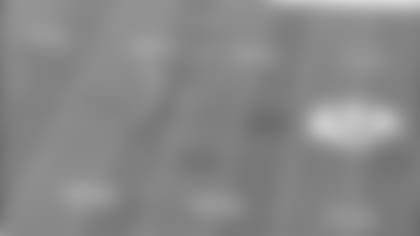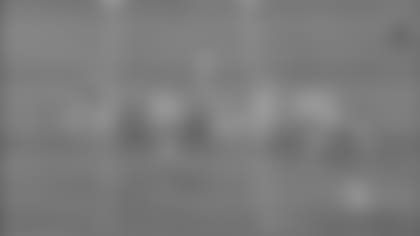 After the game, Butler talked about how this type of play was something the Broncos had been successful with against the Colts earlier in the game. The heady Butler had a feeling Denver would come back to it, and they did here on a crucial, late fourth-quarter drive. Yes, Butler's recognition leads to the interception, but he was even quick to credit the pressure up front and Trent Cole bumping Thomas at the line of scrimmag to re-route the All-Pro. Rookie David Parry crosses the face of the Denver center and gets a quick interior rush on Manning. With Manning having to roll to the right to avoid Parry, Erik Walden is coming off the left edge. With the internal clock of Manning rapidly ticking, he has to throw it a tad early.THE INTERCEPTION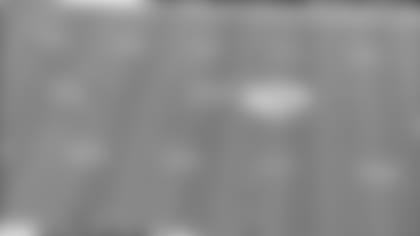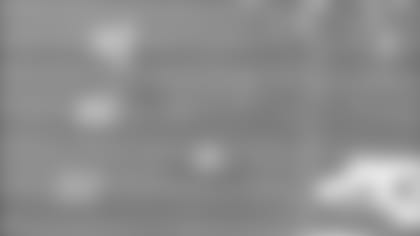 The play is made possible by Butler when he jumps the route and gets position on the inside of Thomas. It's Butler who has the advantage when the ball arrives and is able to make the diving interception. Thanks to the pressure of Parry/Walden and the intelligence/athleticism of Butler, the Colts defense comes up with the eventual game-clinching interception. The pick came at the 6:06 mark of the fourth quarter and Manning wouldn't get back on the field, falling three yards short of setting the NFL career passing yardage record in his old stadium. Butler had eight interceptions in his first two seasons with the Colts (2012-2013), but his first pick in two years was definitely his biggest in Indianapolis.