INDIANAPOLIS – This week's film breakdown looks at Andre Johnson's first touchdown in a Colts uniform.
Here's the All-22 development of Johnson's 32-yard touchdown catch against the St. Louis Rams.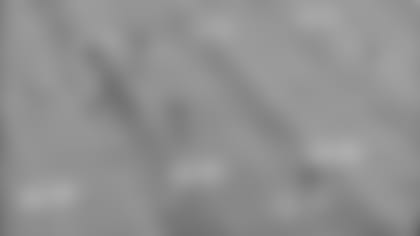 Andre Johnson's first touchdown in a Colts uniform was made possible thanks to the special teams units. A Pat McAfee onside kick, recovered by rookie Clayton Geathers, set up the Colts with a golden opportunity. The Colts struck twice in 2014 with a touchdown following an onside kick. They continued that trend on this drive.THE ROUTE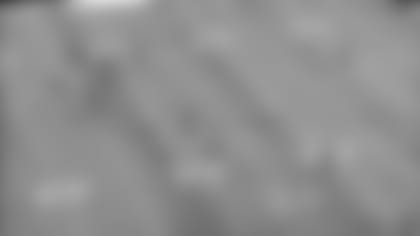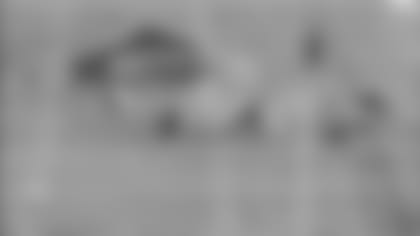 After 12 seasons with the Texans, Johnson has admitted he's moving around much more within the Colts offensive sets. Here, the Colts place him on the inside of a three-wide receiver formation to the right. This is a third-and-11 facing Andrew Luck and the offense. Johnson's route is rather simple, down the middle of the field, with the Colts quarterback locking on the seven-time Pro Bowler early in the pattern.THE CATCH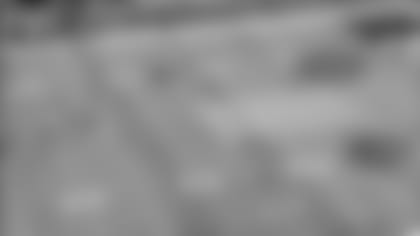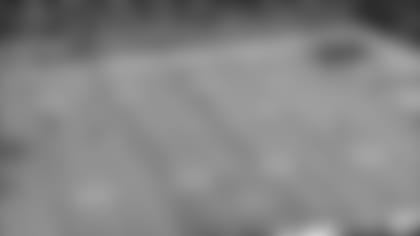 Andrew Luck didn't need much time to go through his progressions here, but the offensive line (and a chip from Josh Robinson) deserves credit for providing a very clean pocket on a third-and-long. Luck mentioned after the game he thought the Rams were in a single-high safety look (No. 25 T.J. McDonald). But as McDonald floats towards Dwayne Allen, Luck said the look turned into a Cover Two scheme. With no linebacker dropping down the middle of the field, Johnson is left running free. The touchdown gave the Colts an early two-score lead, thanks to another onside kick securing momentum.