INDIANAPOLIS —The Indianapolis Colts' offensive line shuffle continues after one of its key members was placed on Injured Reserve on Wednesday.
Denzelle Good, who started at right tackle last Sunday in the Colts' 2017 season opener against the Los Angeles Rams, had to undergo surgery to his wrist this week to correct a ligament issue, head coach Chuck Pagano said.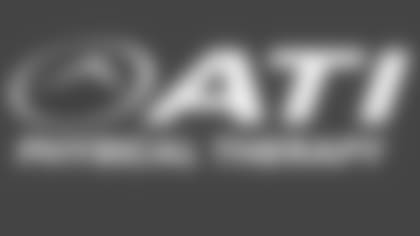 ](http://www.atipt.com/)Meanwhile, Jeremy Vujnovich, who made his first-career start at left guard against the Rams, suffered an ankle injury in the game, and, according to Pagano, will be limited in practice on Wednesday and Thursday as the team prepares for Sunday's home opener against the Arizona Cardinals.
But, because the team has preached the importance of having the ability to play multiple positions along the offensive line, Pagano feels optimistic up front, despite the injuries.
"We're fortunate," he said. "We're down some numbers, but we're fortunate that these guys have played multiple spots."
As of Wednesday, Adam Redmond, Ian Silberman, Le'Raven Clark and Joe Haeg were the remaining Indianapolis offensive linemen on the roster who did not start in Los Angeles. Center Ryan Kelly, who continues to recover from a foot injury, remains "week-to-week," Pagano said Monday.
Defensively, the Colts saw two inside linebackers miss practice on Wednesday: starter Antonio Morrison (elbow) and rookie reserve Anthony Walker (hamstring).
In positive injury news, however, second-year wide receiver Chester Rogers, who had been out in recent weeks as he battled a hamstring injury, returned to practice Wednesday in a limited role.
NOTABLE QUOTABLES
Here were some other interesting remarks from Wednesday's media availability:
• "Yeah, that's one of the things we have to improve on, obviously coming from last week. BA (Bruce Arians), he's been a great coordinator and a great head coach in this league for a long time so he's going to try to exploit any weakness that he sees so we have to be on our p's and q's." — Colts safety Darius Butler, on looking forward to the challenge of a Bruce Arians-led Cardinals offense taking shots downfield against the Indianapolis secondary.
• "I don't think you have to say anything. They saw what happened. You've got to come out and fight." — Colts wide receiver T.Y. Hilton, on if the team leaders need to say anything after a tough Week 1 loss.
• "It's always exciting when you get a chance to play at home in front of the fans, to have them at our back and get some crowd noise hopefully and we can get a good jump off the ball." — Colts outside linebacker Jabaal Sheard, on how playing in the team's first home game on Sunday could help the team.
INJURY REPORT
Here is Wednesday's injury report:
• DNP: Cornerback Vontae Davis (groin); center Ryan Kelly (foot); quarterback Andrew Luck (right shoulder); inside linebacker Antonio Morrison (elbow); inside linebacker Anthony Walker (hamstring)
• Limited: Safety Darius Butler (hamstring); wide receiver Chester Rogers (hamstring); guard Ian Silberman (lumbar); tackle Jeremy Vujnovich (ankle); nose tackle Al Woods (knee)