 ](http://careyindiana.com)
INDIANAPOLIS – With five picks in the 2014 draft, the Colts are looking to supplement a roster that has helped the team earn consecutive 11-5 records and playoff berths.
There have been a number of significant players taken at all roster positions in the last 30 seasons.  Here is a review of the top choices of the past, the last five or six taken in every roster position and a listing of my top five choices available in this year's process (these do not reflect the position of the Colts).
TOP WIDE RECEIVERS TAKEN IN INDIANAPOLIS ERA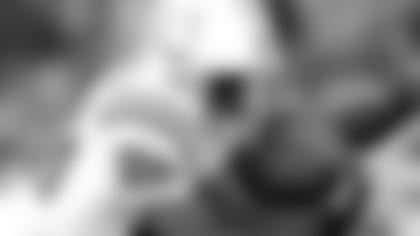 *Winner – Marvin Harrison (D1-96, 19th overall; Years: 1996-2008; Starts/Games: 188/190) *
*Harrison Notes: *Totaled 1,102 receptions for 14,580 yards and 128 touchdowns, setting club records.  Had 59 100-yard games, third-most in NFL history at retirement.  Caught passes in first 190 career games, an NFL record and set NFL seasonal record with 143 receptions in 2002.  From 1999-2002, became first NFL player with 100 receptions in four consecutive seasons.  From 1999-2006, had eight consecutive 1,000-yard seasons.  Is the first player ever with eight straight seasons with 1,000 reception yards and 10 scoring receptions.  Eight-time Pro Bowler, three-time All-Pro and had 25 All-AFC or All-NFL nominations.  Said Tony Dungy, "When I came to Indianapolis in 2002, I knew Marvin Harrison was a very talented receiver – quick, fast, sure-handed and explosive.  But actually seeing him practice and work on his craft was eye-opening. Watching Marvin every day was like seeing a great artist at work."
Runners Up – Bill Brooks, Pierre Garcon, Sean Dawkins, Austin Collie.
THE LAST FIVE WIDE RECEIVERS DRAFTED BY COLTS:
2012:  LaVon Brazill, sixth round, Ohio
2012:  T.Y. Hilton, third round, Florida International
2009:  Austin Collie, fourth round, Brigham Young
2008:  Pierre Garcon, sixth round, Mount Union
2007:  Roy Hall, fifth round, Ohio State
KELLEY'S TOP FIVE AVAILABLE IN 2014 DRAFT:
WATKINS QUOTE-UNQUOTE:**  "I think I can do just about anything on the field from wide receiver to running back to slot.  I can make plays all over the field.  What I love doing is dominating defenses.  I think that's what I bring to the game, and I think that's going to turn over to the NFL.  When I come into the NFL, I think I can be that dominant receiver."
EVANS QUOTE-UNQUOTE:**  "Everybody can improve on route running.  That's a quality to have.  My freshman year, I felt my route running wasn't as good.  This past year, I felt I improved, but I have a high ceiling.  I think I'm one of the best players in this draft, and I think I am just getting better."
Brandin Cooks, Oregon State
COOKS QUOTE-UNQUOTE:**  "I'm a playmaker.  I'm able to create plays from nothing, be able to catch a three-yard ball, I'll take it the distance. Speed kills and I feel like that's what I'm going to bring to the game."
QUOTE-UNQUOTE on BECKHAM:**  "His abilities as a return man will certainly help his draft stock.  He displays remarkable vision, agility and acceleration." – Rob Rang, CBSSports.com
LEE QUOTE-UNQUOTE:  "The main thing is, I'm going to compete, 24-7.  No matter what vet is there, who is coming in, what free agent they got, I'm always going to compete and bring a positive mindset to the game."
TOMORROW:  Previewing and reviewing quarterbacks.
Note:  The content in this story and in the series of draft-eligible players that appears on Colts.com in no way reflects the position of the Indianapolis Colts.