 ](http://careyindiana.com)
INDIANAPOLIS – With five picks in the 2014 draft, the Colts are looking to supplement a roster that has helped the team earn consecutive 11-5 records and playoff berths.
There have been a number of significant players taken at all roster positions in the last 30 seasons.  Here is a review of the top positional choices of the past, the last five or six taken by the Colts and a listing of my top five choices available in this year's process (these do not reflect the position of the Colts).
TOP SAFETIES TAKEN IN INDIANAPOLIS ERA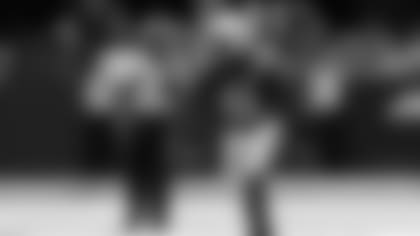 *Winner – Antoine Bethea (D6-06, 207th overall; Years: 2006-13; Starts/Games: 123/123) *
*Bethea Notes: *Ranks third in local era with 935 tackles, behind only Jeff Herrod (1,149) and Duane Bickett (1,052).  Missed only five career games and only six starts.  Topped 100 tackles in seven seasons.  Had 14 interceptions and 3.5 sacks, with 47 passes defensed, five fumbles forced and four recovered.  Started the final 96 games of his Colts career to rank first among active safeties.  Two-time Pro Bowler.  Said Chuck Pagano, "Antoine's not a vocal guy.  He's vocal in the sense that he'll run the show back there.  His play speaks for itself.  He's an active, aggressive guy, smart, instinctive (and) can make plays."  Said Tony Dungy, "It's hard to believe that a guy picked that low could have that much impact and develop into a leader and a Pro Bowler.  From the first day he was here, you knew the NFL was not going to be too big.  He was going to be able to play right away."
Runners Up – Bob Sanders, Jason Belser.
THE LAST FIVE SAFETIES DRAFTED BY COLTS:
2013:  John Boyett, sixth round, Oregon
2007:  Brannon Condren, fourth round, Troy
2006:  Antoine Bethea, sixth round, Howard
2005:  Matt Giordano, fourth round, California
2004:  Bob Sanders, second round, Iowa
KELLEY'S TOP FIVE AVAILABLE IN 2014 DRAFT:
Ha Ha Clinton-Dix, Alabama
CLINTON-DIX QUOTE-UNQUOTE:**  "I feel like a lot of teams use the pro-style offense in college.  Playing for Coach Saban's defense, we did a lot of things.  We played nickel, dime, Cover 2 situations.  We played a lot of different defenses.  My sophomore year I wasn't in the box that much, but my junior year I feel like I got involved in the box a lot and was able to make a lot of tackles in the box. … Chance (Kam Chancellor) is a big-play, big-time safety.  But you also need safeties that can cover slot receivers and also play the deep middle of the field and in the box.  You need more versatile safeties in this league now. … I play fast and very physical.  I'm not afraid to line up against the slot.  I can do it all.  I study a lot of film.  I fly around. … I'm one of the best safeties in the draft because I played in Saban's system.  I'm prepared for the next level."
PRYOR QUOTE-UNQUOTE:**  "I'm a very versatile player.  I can drop in the middle, cover a lot of range and just break on the ball.  I became a huge fan of Kam Chancellor after this past season, just seeing the things that he does on the field and how he can affect the game so much. … My first two years at Louisville, I played mostly in the middle but after becoming a playmaker, causing fumbles, getting interceptions, coaches started moving me around. … Safety is all about angles.  Football is an angle game.  You have to have an IQ and know what's going on.  You have to understand formations and how people are going in motion.  You have to adjust to those things.  You have to be a smart football player at safety."
Deone Bucannon, Washington State
ANALYSIS on BUCANNON:**  "Good length and overall size.  Reads run and drops downhill quickly.  Has an old-school mentality.  Likes contact and is physical tackler (seeks to punish ball carrier).  Shows pop on contact.  Covers kicks and has ideal mentality for special teams.  Productive four-year starter.  Struggles to recover from missteps and will not track anyone down from behind.  Some tightness in his hips.  Takes some inaccurate angles.  Man-coverage limitations (struggles to mirror slot receivers).  Can be overaggressive and miss tackles.  Does not always arrive under control in space.  Good-sized, athletic, physical safety who stands out as a straight-line striker and sets the tone.  Has coverage limitations, but brings aggressiveness and intensity to carve a niche as a downhill box defender and core special-teams player.  Must learn to become more assignment sound to maximize his potential." – Nolan Nawrocki, NFL.com
Jimmie Ward, Northern Illinois
ANALYSIS on WARD:  "Compact frame.  Remarkably fluid athlete with quick feet, smooth change-of-direction agility and easy acceleration.  Dropped down to cover slot receivers with solid man-to-man skills to handle a similar role in the NFL.  Good balance and lateral agility, including ability to sprawl to avoid cut-blocks.  Physical, competitive defender who doesn't back down from bigger opponents.  Very good diagnosis skills and closes quickly and forcefully.  Takes proper angles in pursuit, limiting breakaway opportunities.  Eased concerns that his stellar play was due in part to questionable competition at the Senior Bowl.  Shorter than scouts prefer, a fact that could lead to some projecting him at CB.  Good but less-than-ideal speed to recover if beaten initially.  Leaves feet to tackle, creating some impressive collisions but occasionally failing to wrap up securely.  A Jim Thorpe Award semifinalist as senior.  Led team in tackles with 92, including whopping 62 solo stops.  He was also one of the nation's best ball-hawking safeties with seven interceptions and 10 pass break-ups.  What separates Ward from other undersized prospects is his versatile skill set and training to play any position in the defensive backfield.  Versatility should be highly appealing and may even draw higher grades for Ward than expected." – Pat Kirwan, CBSSports.com
Terrence Brooks, Florida State
BROOKS QUOTE-UNQUOTE:  "There are a couple guys I like watching and learning from, Earl Thomas and Patrick Peterson.  Those are two guys I really just watch film on and see how they read the game.  (Peterson) because of his imposing size.  He's a bigger guy that can do some things out there.  I like his footwork and how he gets around on the field.  (Thomas because) just how versatile he is.  He's able to come down and guard guys with ease.  He's physical, an all-around player.  That's how I kind of model my game. … I feel like I'm able to stay on the field with my cover skills.  I'm physical, too.  I can go down in the box and handle things.  Being versatile and being plugged in, I feel like that's one of my good things."
Note:  The content in this story and in the series of draft-eligible players that appears on Colts.com in no way reflects the position of the Indianapolis Colts.