 ](http://careyindiana.com)
INDIANAPOLIS – With five picks in the 2014 draft, the Colts are looking to supplement a roster that has helped the team earn consecutive 11-5 records and playoff berths.
There have been a number of significant players taken at all roster positions in the last 30 seasons.  Here is a review of the top positional choices of the past, the last five or six taken by the Colts and a listing of my top five choices available in this year's process (these do not reflect the position of the Colts).
TOP OUTSIDE LINEBACKERS TAKEN IN INDIANAPOLIS ERA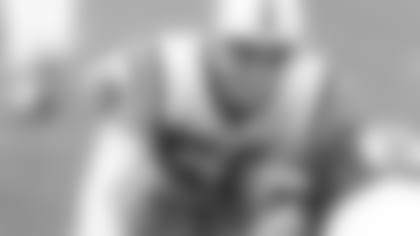 *Winner – Duane Bickett (D1-85, 5th overall; Years: 1985-93; Starts/Games: 137/137) *
Bickett Notes:  Never played in fewer than 12 games in any season.  Ranks third in franchise history with 50.0 sacks.  Credited with 1,052 career tackles by coaches, one of seven Indianapolis Colts to top 700 for career and 2nd-most in local era.  Was All-AFC and All-NFL choice in 1987 and made Pro Bowl.  Was All-AFC in 1988.  Said Rick Venturi, "Duane was a tremendous football player, one of the most intense guys I've ever coached.  He was a terrific athlete.  He had one of the fastest short-shuttle times of any player.  After that, I put great emphasis on great short-shuttle times because it would kind of define that quickness that linebackers need.  Bickett was tough, linear and had long arms.  His coverage skills were with the best of them.  It's like he was many years ahead of his time, like the hybrids of today, but he was a true linebacker.  He could handle a tight end better than anyone I've seen." 
Runners Up – David Thornton, Mike Peterson, Cato June, Quentin Coryatt.
THE LAST FIVE OUTSIDE LINEBACKERS DRAFTED BY COLTS:
2013:  Bjoern Werner, first round, Florida State
2010:  Kavell Conner, seventh round, Clemson
2010:  Pat Angerer, second round, Iowa
2008:  Philip Wheeler, third round, Georgia Tech
2007:  Clint Session, fourth round, Pittsburgh
KELLEY'S TOP FIVE AVAILABLE IN 2014 DRAFT:
MACK QUOTE-UNQUOTE:**  "I just want to keep proving myself.  I want to be the best.  My dad always taught, 'You want to be the best at anything and everything that you do.'  I strive to be the best at anything I do, whether it was raking the leaves growing up, or whether it was playing tic-tac-toe with my brothers, whether it was kicking the ball in the dirt, with a can on the ground.  We did stupid things, but we wanted to be the best at it, and that's the reason I am so competitive. … The toughest transition is going to be getting to know grown men in a professional environment.  I feel like that's always going to be difficult at, especially hearing some of the rookies tell us the stories that they get from the vets.  It's going to be a transition, but I feel like football-wise I'm ready to step in and make an impact."
BARR QUOTE-UNQUOTE:  **"It's a business.  College is fun and games and we can enjoy that but when you get to the NFL, it's business.  You can also have fun doing it, but you've got to understand people's jobs are on the line.  You've got to come to work every day. … Von Miller, Aldon Smith, Clay Matthews, DeMarcus Ware, guys like that, one day I'd like to be named with those guys."
SHAZIER QUOTE-UNQUOTE:**  "I talked it over with the coaches and my parents.  I weighed the pros and cons and decided this was the best time to come out.  I don't have any serious injuries.  I feel I had a successful season.  I feel that if I want to become a great player and play with the best, I have to play against the best. … At Ohio State, we had a multiple defense.  Sometimes we played in 4-3 and sometimes we'd be in a 3-4.  Probably will linebacker (is my best spot). … (I'm) a run-and-hit linebacker.  I can also go inside and cover good tight ends.  I feel I'm a very versatile player.  Whatever the coaches want."
MURPHY QUOTE-UNQUOTE:**  "It's (playing 3-4 OLB) a huge advantage.  Vic Fangio, the 49ers' coordinator, was with us for a year.  That's a similar defense.  It's a huge advantage.  (Coaches) know I already know the defense.  I can pick it up easily.  Not to mention, they can put on the tape and see what I can do, see how I can cover backs out of the backfield and things like that.  I definitely have great exposure."
Telvin Smith, Florida State
NEXT:  Previewing and reviewing cornerbacks.**
Note:  The content in this story and in the series of draft-eligible players that appears on Colts.com in no way reflects the position of the Indianapolis Colts.