 ](http://careyindiana.com)
INDIANAPOLIS – With five picks in the 2014 draft, the Colts are looking to supplement a roster that has helped the team earn consecutive 11-5 records and playoff berths.
There have been a number of significant players taken at all roster positions in the last 30 seasons.  Here is a review of the top positional choices of the past, the last five or six taken by the Colts and a listing of my top five choices available in this year's process (these do not reflect the position of the Colts).
TOP CORNERBACKS TAKEN IN INDIANAPOLIS ERA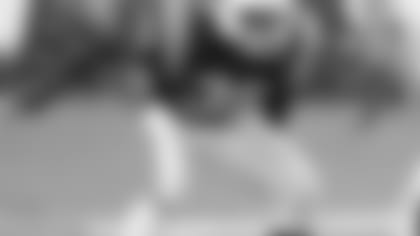 *Winner – Eugene Daniel (D8-84, 205th overall; Years: 1984-96; Starts/Games: 185/198) *
Daniel Notes:  Never played in fewer than 12 games in any season.  Has third-most games played in franchise history, behind only Peyton Manning (208) and John Unitas (206).  Tied for third-most seasons (13) and career interceptions (34) in club history.  Shares club record with three interceptions in one game and 97-yard TD return vs. NYJ in 1995 is a club record.  Credited with 744 career tackles by coaches, one of seven Indianapolis Colts to top 700 for career.  Had six interceptions as rookie, one shy of club mark and had eight in 1985.  Said George Catavolos, "Eugene had awareness, a great work ethic (and) a burning desire.  He wasn't going home.  I think there were three or four other defensive backs from LSU who were drafted, and I think Eugene out-lasted all of them.  He was the runt of the litter.  He did everything you asked him to do.  He played every play like it was his last.  He always was going to challenge the opposition.  It really meant a lot to Eugene to play.  He would not be denied." 
THE LAST SIX CORNERBACKS DRAFTED BY COLTS:
2011:  Chris Rucker, sixth round, Michigan State
2010:  Ray Fisher, seventh round, Indiana
2010:  Kevin Thomas, third round, Southern Cal
2009:  Jerraud Powers, third round, Auburn
2007:  Michael Coe, fifth round, Alabama State
2007:  Dante Hughes, third round, California
KELLEY'S TOP FIVE AVAILABLE IN 2014 DRAFT:
Justin Gilbert, Oklahoma State
GILBERT QUOTE-UNQUOTE:**  "I think that Big 12 defensive backs are some of the best DBs in the country and college football.  Sometimes we're overlooked because we give up plays but at the same time, we have way more plays coming at us instead of say, for instance, the SEC.  They have a lot of run attacks where the corners are not being a lot pressured.  So we have a lot to live up to. … That style of offense that is being played in the Big 12 now is going to transition and make its way into the league with a lot of NFL teams.  So I think it's going to be a big part of my success in the future. .. My game is solid."
Darqueze Dennard, Michigan State
ANALYSIS on DENNARD:**  "Well-built with broad shoulders, long arms and good overall musculature.  Confident, physical defender on perimeter.  At best providing man coverage and when attacking in run support.  (Demonstrates) fluid hips and acceleration.  Leans into receivers and uses sideline to help narrow space in which quarterbacks can attack.  Good patience and body control to adjust.  Doesn't panic.  (Reaches) to rip ball away as the receiver attempts to catch it.  Good ball skills.  Locates football and shows hand-eye coordination to pluck it outside of his frame.  Very good awareness and competitive spirit against run.  Fights through blocks and will take out the knees of oncoming blockers.  Wasn't challenged by many top-flight offenses (in 2013) and played behind a very physical front which limited how often quarterbacks could attack him deep.  Some question his straight-line speed, though he plays fast due to his fluidity.  Isn't the second coming of Deion Sanders, boasting the elite agility and speed to singlehandedly shut down half of field.  He's a steady, competitive defender who will provide gritty, physical play on the perimeter, projecting as a quality starter for years to come." – Rob Rang, CBSSports.com
VERRETT QUOTE-UNQUOTE:**  "I've been challenged with receivers that have been over 6-foot my whole college career.  I played against Odell Beckham, Mike Davis, Eric Ward, Antwan Goodley.  I played against a lot of good receivers in college that were over 6-foot.  I feel like I'm this height for a reason, but I can compete with the best. … If I'm 5-9, I'm 5-9, but I can compete with anybody. … If you look at my film, I played on the outside and I covered big receivers.  If I have to go in the nickel, I'll go in the nickel.  If I have to go outside, I'll go outside."
Kyle Fuller, Virginia Tech
FULLER QUOTE-UNQUOTE:**  "I moved around in our defensive backfield.  I played field, I played boundary.  That just shows how versatile I am.  I definitely consider myself a physical player. … Just how physical I am, I feel like my speed, my playmaking ability, my ability to tackle (are strengths). … I'm very competitive, especially with my brothers (Vincent, Corey, Kendall).  That's helped me to where I am now.  We always want to be better than each other, no matter how fast we are, the plays we make."
Lamarcus Joyner, Florida State
ANALYSIS on JOYNER:**  "Instinctive and anticipatory.  Makes subtle, pre-snap adjustments and diagnoses plays.  Steps downhill quickly.  Outstanding overall production in all facets.  Competitive playing speed, runs as fast as he needs to.  Very good football-playing demeanor, confident and opportunistic.  Showed up in big games and made clutch plays.  Times up the blitz very well and plays bigger than his size.  Has contributed as a gunner and displayed good short-area burst in the return game.  Exceptional work ethic and leadership traits.  Respected, vocal team leader with infectious attitude.  Did not miss a game in four years at Florida State (41 consecutive starts).  Is a tweener lacking unique physical traits for pro game.  Dimensions leave him vulnerable to mismatches.  Possesses special intangibles which could enable him to make his mark on special teams and compete for a sub-package role as a short-hole plugger.  Has a make-it attitude and winning mentality that could allow him to overcome his physical limitations." –Nolan Nawrocki, NFL.com
NEXT:  Previewing and reviewing safeties.
Note:  The content in this story and in the series of draft-eligible players that appears on Colts.com in no way reflects the position of the Indianapolis Colts.