 ](http://careyindiana.com)
INDIANAPOLIS –The euphoria of an October victory over Denver and the mad-dash 18-point comeback to beat Houston to start November were some 2013 highpoints for the Colts that helped put them at 6-2.
No one knew, however, that second victory would start off a six-game stretch where Indianapolis would have alternating outcomes – W-L-W-L-W-L.
While the Colts avoided losing consecutive games, treading water was no part of the internal mindset for a team with designs on returning to the playoffs on a roll.
Now that the club has a winning streak going, the idea is keep 'Old Man Mo' on the Colts' side.
"Momentum is never overrated.  I think that does make a huge difference," said Cory Redding, who might have the best pulse on the team's locker room.  "It gains confidence.  It's an energy-booster.  It's a thing that (got) us out of the slow starts we had in the month of November and the early part of December."
Last year, the Colts were victors in five of their last six games to end the season.  A late push to overtake Houston for the AFC South lead failed with a Week 15 loss, but Indianapolis swept the last two games to qualify as a Wild Card entrant at 11-5.
The Colts have played two solid games recently in beating Houston, 25-3, and Kansas City, 23-7.  Indianapolis has enjoyed the 48-10 bulge in part to a defensive stirring that has created nine sacks and six takeaways.
Offensively, the club has rushed for almost 300 yards while having one turnover.  Indianapolis has a plus-five turnover margin in those wins.
"Just get hot at the right time," said Redding.  "That's one of the things that we've been preaching about.  Teams who've won the Super Bowl in the past got hot at certain points in the season.  They had their difficult times.  They had parts where they were losing.  
"If you look at the Ravens last year, they were playing great.  Middle of the season, they started getting injured.  Then they went into a slump and then got to the playoffs and got hot.  Look what they did."
The Ravens were a 10-6 division champ that emerged from the Wild Card round to win.  The New York Giants (9-7) followed the same path as titlists in 2011.  Green Bay was a division runner-up in 2010 and took a three-game road route to winning Super Bowl XLV.
Redding even looked to the distant past when in 2007, the Giants caught lightning late and won three road playoff games on the way to a Super Bowl XLII crown.
"You look at the 10-6 New York Giants (in 2007)," said Redding.  "(They) struggled in-season, got hot toward the playoffs and that's what happened.  We want to be that team.  That's what we're striving to do.  We feel like the momentum swing is in our favor right now."
After a setback at Cincinnati more lop-sided than the 42-28 score indicated, Indianapolis learned it was the AFC South champion on the quiet bus ride home.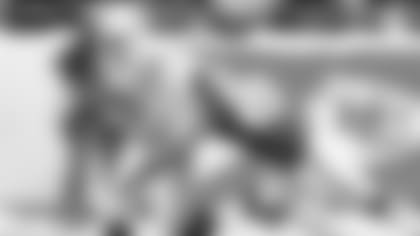 The push was to sharpen fundamentals and techniques and play to the level enjoyed earlier in the season.
Now, Indianapolis is trying to achieve its first 3-0 finish to a season since 2010, and it was something accomplished in 2000 and 2008.
"I think it's huge for us," said Coby Fleener of the chance to end the regular season on a winning streak.  "More importantly it's gaining a level of confidence both in our offense and our defense and being able to do the job effectively and efficiently."
"No doubt about it," said Redding when ask is momentum is on the uptick.  "In December, we've played four games.  We're 3-1.  We're looking at making this 4-1.  That's our mindset.  We've got to keep gaining momentum into the playoffs.  
"We know that it's a big statement to make, not limping in, but really standing strong – winning the games, the tough games in December going into the playoffs.  Have some momentum and just try to ride that momentum through to the Super Bowl.  That's what I think every playoff team wants to do.  We're in that same boat."