INDIANAPOLIS —The quarter-mark of regular season is a good point for all coaching staffs to take a look at what's working — and what's not working.
At 1-3 heading into Sunday's home matchup against the San Francisco 49ers, Rob Chudzinski and Ted Monachino, the leaders of the Colts' offensive and defensive units, know much work needs to be done in the coming weeks in order to feel a little more comfortable four games from now, at the halfway mark of the season.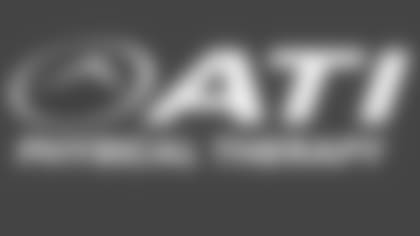 ](http://www.atipt.com/)"We have to improve. We have to get better," Chudzinski told reporters on Thursday. "We know there are a lot of areas we have to do that in. Some of it's some guys growing up in a hurry, making strides in a hurry. Other things we have to do are more technical and bring all of that together."
Heading into Sunday's game, the Colts rank 31st in the league in total offense with 265.8 yards per game; they rank 29th in passing offense (180.5 yards per game) and 25th in rushing offense (85.2 yards per game).
While Chudzinski says he never tries to use statistics and rankings as a guide, he knows there are obvious areas of improvement for his unit to work on, starting on Sunday.
"There have been different issues throughout early in the season," he said. "Some were negative plays in some games. Some were mental ID issues and things like that."
One source of optimism for Chudzinski, however, is the return of center Ryan Kelly to the lineup. Kelly, who had missed the first four games of the season with a foot injury, is expected to make his 2017 debut on Sunday, according to head coach Chuck Pagano.
The Colts' offensive coordinator admitted his offense needs to "play better up front," but getting Kelly back in the mix should certainly help.
"You mentioned some of the guys that are missing, and it's been a different group — that's a difficult situation up front," Chudzinski said. "There are no excuses. We need to play. We're working to try to do that and try to find ways that we can allow those guys to play at their best, and that's what my job is, to try to do that."
Meanwhile, inconsistency has been the theme on defense for the Colts, Monachino said.
Through four games, Indianapolis ranks 31st in total defense (396.2 yards allowed per game), and is 29th against the pass (283.5 yards allowed per game) and is 22nd against the run (112.8 yards allowed per game).
Monachino said his players have rarely just missed their assignments so far this season, but it has come down to simply not making a play — not making a tackle — which has led to several chunk plays for the opposing offense.
"From a structure standpoint, I think we're in good shape," he said. "It's just a matter of fitting the run correctly and then getting the guy on the ground when we have our chances, to. We missed some tackles on some runs that really stood out and made it look a lot worse than it should've been, for sure."
And while Monachino knows it's impossible to throw out those big plays when looking at his defense's performance overall to this point, he's liked what he's seen, particularly against the run, when his unit is really humming.
"We're showing signs of being physically dominant at times, especially in the run game," he said. "Those two guys inside – Johnathan (Hankins) and Al (Woods) especially – they can show physical dominance down in and down out, and we're seeing that."
NOTABLE QUOTABLE:
Here was another interesting remark from Thursday's media availabilty:
• "Things have been going well. We've been talking a lot. We got a practice in yesterday so we got to go through that. Practice is like the game so you get those reps to talk about a lot of things that happen on the fly that I was used to with Deyshawn (Bond), and now I've got to get used to with him." — Colts quarterback Jacoby Brissett, on developing chemistry with a new center in Ryan Kelly.
INJURY REPORT:
Here is Thursday's full injury report:
• DNP:Quarterback Andrew Luck (right shoulder); running back Matt Jones (knee); running back Frank Gore (rest); cornerback Nate Hairston (quad); tackle/guard Jack Mewhort (rest); cornerback Rashaan Melvin (hamstring/ankle).
• Limited:Tight end Jack Doyle (concussion/neck); wide receiver Chester Rogers (hamstring).
• Full:Inside linebacker Anthony Walker (hamstring); cornerback Quincy Wilson (knee); safety Matthias Farley (quad); running back Marlon Mack (shoulder); cornerback Chris Milton (hamstring); center Ryan Kelly (foot).
— Pagano said Wednesday the plan was for Luck to miss Thursday's practice to rehab and recover, and then hit the practice field in a limited role again on Friday.
— Melvin was limited in Wednesday's practice, but did not participate on Thursday. Jones, meanwhile, was a new addition to this week's injury report on Thursday.
— Positive news for Rogers, who was limited on Thursday after Pagano said he suffered a setback in his recovery from a hamstring injury a couple weeks back. Also encouraging for Wilson, who has missed the last two games, and Farley to be full participants on Thursday.