INDIANAPOLIS —The Indianapolis Colts already had a lot on their plates heading into Sunday's 2017 season opener against the Los Angeles Rams.
A first game, on the road, against the likes of Jared Goff, Todd Gurley, Sammy Watkins, Aaron Donald and Johnny Hekker is certainly enough to chew on going into the matchup.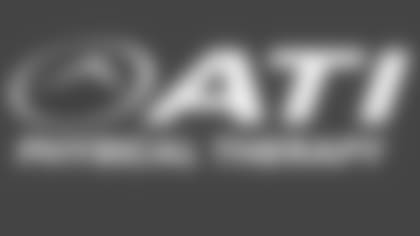 ](http://www.atipt.com/)But the Rams this year have one more wrinkle they can throw at the Colts heading into Sunday: the unknown.
That's because the team this year hired a new head coach, Sean McVay, who's brought on his own different staff from the previous season — other than returning special teams coordinator John Fassel — causing the Indy coaches to do even more digging to try to figure out exactly what L.A. will bring to the table come 4:05 p.m. ET on Sunday.
"That's always a challenge in trying to figure out or project how they're going to play certain guys," Colts offensive coordinator Rob Chudzinski said on Thursday. "We'll have to figure some of those out as you get into the game. That puts a premium on what's going on in the game. You have to be able to adjust too."
McVay comes from the Washington Redskins, where he oversaw one of the more successful offensive attacks in football the last few seasons. While he has that side of the ball covered with the Rams, he brought on veteran coach Wade Phillips to be his defensive coordinator.
While already very familiar with Phillips' coaching style, Chudzinski said what sets Phillips apart is his ability to make in-game adjustments to whatever the opposing offense is doing.
"Wade is a great coach, a great coordinator. He's done what he's done through the course of the years and he's been good because of it," Chudzinski said. "But Wade is going to run Wade's defense and we generally know kind of where those guys are going to be, and there will be a few surprises, as we know."
The unknown is also a factor for the Colts' defense heading into the season. Come Sunday's game, the team could conceivably trot out 11 new starters — yes, the entire defense — at each position compared to a season ago.
"Never been through anything like this before," defensive coordinator Ted Monachino said on Thursday. "But this is a good thing. I promise this is a good thing. I mentioned a few weeks ago: better or worse is still to be determined. Different is certainly the case. We are bigger. We are younger. We are faster. That should translate into us playing markedly better defensively."
Monachino believes that it shouldn't take too long at all for his unit to really begin to gel this season.
"I think with a new group that hasn't played a ton of snaps in the preseason, it's going to take them a little bit of time to meld together and to start really understanding how each (other) plays, but I wouldn't expect it to take very long," he said. "They've been with each other since the spring, so they know how each other works. And I know they trust one another, and they're pulling for one another. So I think that we're quite a ways down the road already on it."
NOTABLE QUOTABLES:
Here are some other interesting remarks from Thursday's media availability:
• "We have yet to see. That's what I'm excited about. I think we've got a lot of new faces and a lot of playmakers that have put a lot of good stuff on film so far. I'm pumped to see what this defense can do because I think we have a lot of potential." — Colts defensive tackle Henry Anderson, asked what he thinks the Colts' defense can be capable of this season.
• "Honestly, I never think you're really ready until you actually get in the fire and feel it and learn from it. You're going to have to get beat by things. You learn from it. You get better, but the good thing they do have on their side is they're talented. All three of them. They're very talented and competitive, and that's what this league is about – competing and winning more than you lose. So I'm looking forward to not only what those guys bring, but what we bring as a group." — Safety Darius Butler, asked about the readiness of three rookies in the secondary — Malik Hooker, Quincy Wilson and Nate Hairston — for Sunday's opener.
INJURY REPORT
Here is Thursday's injury report:
• DNP: Cornerback Vontae Davis (groin); center Ryan Kelly (foot); quarterback Andrew Luck (right shoulder), wide receiver Chester Rogers (hamstring); guard Ian Silberman (lumbar); running back Frank Gore (rest).