Caroline's Pick: Quenton Nelson, guard, Notre Dame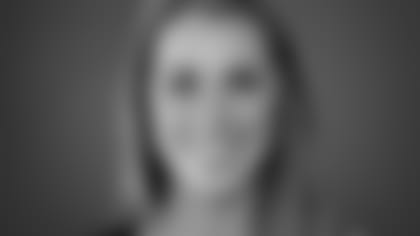 Even when the Colts held the third-overall pick, Nelson still seemed like the best pick that checked both the "overall talent" and "need" boxes for the Colts, despite all the media hype around running back Saquon Barkley and defensive end Bradley Chubb. So, when Chris Ballard quietly made the trade with the Jets and acquired the sixth-overall pick, Nelson became the no-brainer.
The Colts must greatly improve from the 56 sacks allowed from last season and allow their quarterback(s) to be comfortable in pocket (and outside of the pocket in this new, up-tempo, run-pass-option offense). Nelson can be that immediate impact player who will positively affect that stat line as well as the confidence of the Colts' offensive line.
This pick, of course, leans of the eagerness of teams needing a quarterback. The Browns, Jets and Broncos (or whoever they trade with) will take a quarterback. That leaves the Giants with Barkley at No. 2 and the Browns at No. 4 with Chubb. Like I mentioned before, Nelson checks the "overall talent" and "need" boxes for the Colts better than any other team in the Top 5; so, for that, I like Quenton Nelson to the Colts at No. 6.
Matt's Pick: Quenton Nelson, guard, Notre Dame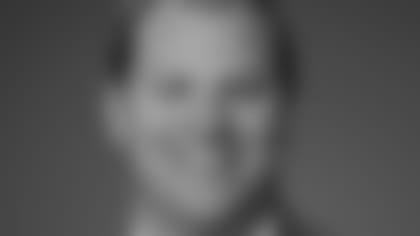 The player that I hope is still around for the Colts at six is Notre Dame offensive guard Quenton Nelson. I have no issue with the Colts drafting an interior offensive lineman that high considering the athleticism we're starting to see from defensive lineman these days in the NFL. After allowing a league-high 56 sacks last season, Nelson could definitely improve the protection for a healthy Andrew Luck, who has missed 26 games over the last three seasons due to injury.
Nelson would be a terrific get as he should be an immediate impact player and a year-one starter. For me, he's the player in this draft that's the closest to a "sure thing." Scouts across the league have been proclaiming him the best interior offensive lineman to come out of the draft since 2000. On one of our recent Colts Daily Update podcasts, I visited with Rob Rang from NFLDraftScout.com, and he said this in regards to Nelson: "…there is no one in this draft class, offensive tackle or offensive guard, that can get out, pull and just pulverize defenders the way that Nelson does."
Nelson's availability directly hinges on the number of quarterbacks off the board by the time the Colts select. I think three signal-callers will go in the first five picks, but it's anybody's guess as to who those players are and the teams that take them. The Browns and Jets will assuredly draft quarterbacks, and I think the Giants will select Bradley Chubb, defensive end from N.C. State, with the second-overall pick considering they only registered 27 sacks last season and traded Jason Pierre-Paul last month.  At four, I think the Browns grab Saquon Barkley, running back from Penn State.
In that scenario, in order for the Colts to land Nelson, the Broncos would have to select a quarterback, trade their pick to another quarterback-needy team or draft another premium player such as Florida State safety Derwin James, Alabama defensive back Minkah Fitzpatrick, Virginia Tech linebacker Tremaine Edmunds or Georgia linebacker Roquan Smith.
Andrew's pick: Roquan Smith, linebacker, Georgia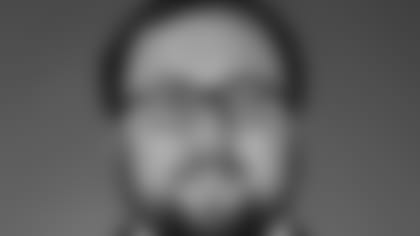 Caroline and Matt each give convincing arguments as to why they feel Quenton Nelson will be the realistic option for the Colts when they go on the clock with the No. 6 pick tonight. And I agree with them that Nelson should be there for the picking, and he'd make an instant impact for an Indianapolis offensive line that has struggled in recent years.
But I have an inclination to go against the grain here and pick a major playmaker on the opposite side of the ball in Smith, who could absolutely be a terrific fit in the Colts' new 4-3 base defensive scheme. At 6-foot-1 and 236 pounds, Smith certainly doesn't have the ideal size of most quality players at his position, but what he lacks in measurements he more than makes up for with his quickness and explosiveness. Smith has the exact abilities new Colts defensive coordinator Matt Eberflus is looking for in his linebackers: he is an absolute thumper up at the line of scrimmage, and isn't afraid to deliver a pop to running backs coming downhill at him; but he's also shown up very well out in space when covering backs, tight ends and receivers, which is a critical trait in this Tampa 2 zone defense approach.
A consensus All-American, Dick Butkus Award winner and Southeastern Conference Defensive Player of the Year last season at Georgia, Smith led the SEC in 2017 with 137 total tackles, 14 of which were for a loss, ranking third. He also had 6.5 sacks, one forced fumble and two fumble recoveries to go along with two passes defensed.
Stats, of course, don't tell a player's whole story, but, having just turned 21 years old earlier this month, the Colts would be getting a young, uber-talented centerpiece for their defense in Smith that has perennial Pro Bowler written all over him. And while Nelson is 100 percent, absolutely the safe pick here if he's available — and there's nothing wrong with that — it's my belief that at this point in time, if N.C. State pass rusher Bradley Chubb is off the board, Indy must address its defense first and foremost.