 INDIANAPOLIS – Today marked the final full training camp practice for the Colts and the goal since work started this spring was for players on both sides of the ball to be in sync with their units.
The spotlight shines on every player, but not any brighter than it has on Darrius Heyward-Bey.
The former top pick of Oakland joined the Colts as a free agent on April 1, but it is no fooling that he has used the past five months finding his stride in a new organization. 
"Just progress, same thing you guys are seeing," said Chuck Pagano on observing the seventh overall choice of the 2009 draft.  "I know he had a rough start, if you will, to camp, but after a couple days he put that all behind him and he just started stacking good practices on top of good practices."
Heyward-Bey was a participant through most of spring and summer work, and his seven preseason receptions tie for the second-most on the team.
With each game, Heyward-Bey has looked more comfortable in the offense.  Three of his four receptions at New York totaled 30 of the club's 81 yards on its first scoring drive. 
"I'm getting more comfortable each day," said Heyward-Bey.  "I'm just trying to work on my craft.  Every day I have to have a goal in mind that I want to work on.  I try to do that every day and reach that goal."
Heyward-Bey was a popular camp target of Andrew Luck's.  After having multiple head coaches (three), offensive coordinators (four) and quarterbacks (seven) with the Raiders, getting honed in with a consistent presence under center is vital.
"He's a very easy-going guy.  Anybody in here would tell you he's a great teammate, great personality and he works his butt off," said Luck.  "His work ethic is very impressive.
"I think obviously Reggie (Wayne) sort of sets the tone in the wide receiver meeting rooms in terms of work ethic and preparation and DHB fits right in.  I think every day we've gotten a better connection, and he's done a great job so far."
Heyward-Bey had 140 receptions at Oakland, once (2011) coming within 25 yards of reaching 1,000.  His 14.8-yard career average is respectable in today's NFL, yet he has had to contend with critics.
Heyward-Bey finds it easy to tune out the noise by focusing on the essentials.
"I'm here to play," said Heyward-Bey.  "I'm not thinking about anybody.  Outside of football, I have my family to worry about.  I come here to work and try to get better at what I know I need to get better at.
"Chemistry is very important.  I've had eight different quarterbacks, so you've got to be able to get on the same page.  Communication is key.  Me and Andrew have been able to communicate out there, and it's been working out the last few games."
The receiving corps with Reggie Wayne and T.Y. Hilton in addition gives Indianapolis explosive downfield prospects.  How receivers are deployed in the sets can open the middle of the field.
The club strives for no wasted plays, no bad plays.  Heyward-Bey is part of the equation.
"I think his comfort level, obviously, with the quarterback and the offense and terminology helps.  His confidence is skyrocketing," said Pagano.  "It's great to see him making the progress that he is.  He's got to be a big-time player for us this year."
Says receivers coach Charlie Williams, "I think he (Heyward-Bey) has a chance to benefit really well.  He is a nice, big target.  I think it could be real special for him."
To reach the NFL-mandated roster size of 75 players, the Colts waived-injured Nathan Palmer, placed John Boyett on reserve/non-football injury and put Josh McNary on reserve/military (a list that applies when a player reported after June 1 and has not played in any preseason games).  Palmer could revert to injured reserve.  Indianapolis must be to 53 players on Saturday by 6:00 p.m. (ET).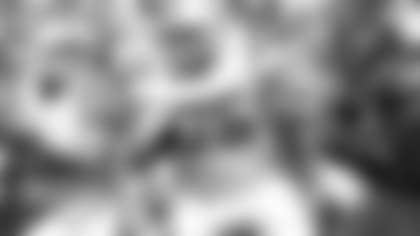 Chuck Pagano said Dwayne Allen, Coby Fleener and Mike McGlynn will not play Thursday, but will be ready for the opener.  Hugh Thornton should start for McGlynn.
Most players will get reps at Cincinnati, but there will be some players who do not play.  Pagano would not commit on if that included Andrew Luck, "If he gets a series, that'd be great.  If he gets nothing, that'd be great."  Pagano will not consult with Marvin Lewis about playing participants. 
Fili Moala has been practicing and could go for the first time in preseason.
Not spotted during the media portion of work were LaVon Brazill, Anthony Castonzo, McGlynn, Fleener and Kelvin Sheppard.
Dressed and working in practice were Joe Lefeged, Khaled Holmes and Allen.
LUCK ON SUNDAY NIGHT FOOTBALL WEEKLY
Andrew Luck is among 13 players featured in Carrie Underwood's opening theme for NBC's Sunday Night Football, primetime television's top program.  The first showing of, "Waiting All Day for Sunday Night," is September 8.  Luck and his teammates appear on SNF twice in 2013 – October 20 versus Denver and November 3 at Houston.
PAGANO SAYS(On WR depth chart with Darrius Heyward-Bey at number two and T.Y. Hilton at three and why that works)
"We needed a guy to come in here to fill the role that Donnie (Avery) played last year for us.  When you have a chance to get a guy like DHB, a so-called "X" receiver, (you do).  Reggie (Wayne) is a multiple guy, and he can go play the "Z."  T.Y. Hilton is certainly a slot guy.  He can play outside, too.   Having a guy like DHB who's big and physical and obviously can take the top off the defense, he's a great fit and a great compliment.  Bringing DHB into the mix, we're really solid with those three guys right now."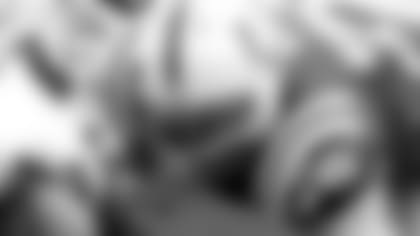 FEATURED QUOTE(Joe Reitz on if playing guard or tackle is more challenging)
"I would say there are hard things at both.  Obviously at tackle on the edge, a lot of times you're one-on-one with the defensive end.  When you go at guard and you're blocking the Haloti Ngata's and Vince Wilfork's of the world.  That's not necessarily an easy job either.  They both have their position where some things are harder and some things might not be quite as bad."
Indianapolis won 115 regular-season games from 2000-09, the NFL's winning decade in history.
Nine other organizations achieved the feat (two doing it twice).  Name as many as possible.
ANSWER:  San Francisco (113, 1990's), New England (113, 2000's), Dallas (105, 1970's), Miami (104, 1970's), San Francisco (104, 1980's), Philadelphia (104, 2000's), Buffalo (103, 1990's), Kansas City (102, 1990's), Pittsburgh (102, 2000's), Dallas (100, 1990's) and Oakland (100, 1970's).
Only three Colts players have had 400 "touches" (combined rushing attempts and receptions) in a season.  Name them, plus the only one of the trio to do it on multiple occasions.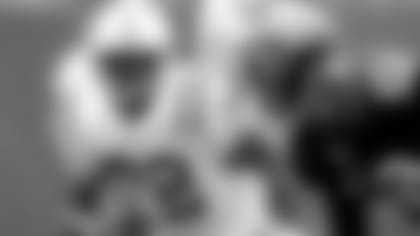 Edgerrin James (450, 2000; 431, 1999; 404, 2005), Eric Dickerson (424, 1988) and Marshall Faulk (410, 1998).