 INDIANAPOLIS – Chuck Pagano was enthusiastic about his defense Sunday night in post-game comments about its production.
Pagano saw the Colts limit the New York Giants to nine points off four red zone penetrations.  He saw New York quarterbacks taken to the ground six times.
He saw cornerback Greg Toler jump a seam route in man coverage and pick off a two-time Super Bowl-winning quarterback to set up a score.
He saw plays being made.  Pagano saw a defense that he hopes is taking shape into a dominant unit.
A week after saying things rarely are as bad or as good as they seem when the Colts fell to Buffalo, he backed up those compliments today about a giant performance at New York.
"That's exactly how we want to play," said Pagano when asked if the smiles on the sideline during the game were a true measuring stick of what he hopes to build.  "There were so many good things.  A lot of players contributed and did some great things.  We want to be a dominant defense."
In January, 2012 upon his hiring, the former Baltimore secondary coach and defensive coordinator spoke about wanting to build a monster defense.
There have been bursts of that in Indianapolis, but only intermittent ones.  Since 1984, only seven times has Indianapolis ranked in the NFL's top 10 in scoring defense and only five times in overall defense.
Since 2000, the Colts have been ranked 20th or lower in scoring defense six times and in overall defense seven times.
Pagano's target – a top five finish, something done four times (1987, 1995, 2005, 2007) by the Colts in 29 local seasons in points allowed and but once in overall defense (2007).
"We're going to do whatever we have to do to keep building to be a dominant defense," said Pagano.  "We've shown signs through two games where we can do that.  We have to trust the guy next to you that he's going to be where he's supposed to be.
"Those guys were flying around.  They're playing with enthusiasm.  They're feeding off each other's energy.  They're making plays."
New York threatened with the opening kickoff and chose to try a fourth-and-one at the Colts' seven less than three minutes into the game.  Erik Walden and Antoine Bethea snuffed out a sweep by Andre Brown.
Later penetrations amounted to field goals, and an eight-point halftime lead held up.  This came one week after highs and lows against Buffalo but while the Bills scored 44 points, Indianapolis made three other red zone stops.
"Any time you can keep someone out of the end zone and force field goals, play the way they played down there, we're going to be a (darned) good defense," said Pagano.  "It's exciting.  The guys can feel it, and they can start to see it.
"From a confidence standpoint, that's huge.  It's confidence in own ability, but it's confidence in the guy lined up next to you."
Pagano participated in four good Baltimore defenses, but he was not there at the outset of the construction process.
He is here, contributing and watching a hand-picked staff impart schemes that hopefully yield something beyond sporadic results.
"Very much so," said Pagano about if it is pleasing.  "I credit (defensive coordinator) Greg (Manusky) and the defensive staff.  The coaches have done a tremendous job of bringing them a long way in a short period of time.
"Ryan (Grigson) and his staff have done a great job of adding some (players) that are familiar with this scheme.
"The players, they have to be all-in.  They've bought in hook, line and sinker.  (They) believe and trust in the scheme, in the calls and their coaches.  It's very exciting."
TE-Coby Fleener (knee) and LB-Lawrence Sidbury (shoulder) were injured in Sunday's win at New York, but MRI analysis on the pair came back negative.  Sidbury is day-to-day, while Fleener may miss work early in the week.  There is a possibility Fleener could work on Thursday and Friday.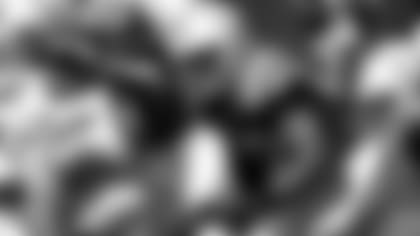 TE-Dwayne Allen is progressing very well with his foot injury.  "He's doing great," said Pagano.  "We're going to monitor his reps.  It looks like he'll be able to get some work in tomorrow.  He'll go through the week.  He's come back relatively quick."
Pagano said he is hopeful S-LaRon Landry can return to practice this week.  Landry has been slowed with a knee problem.  "Hopefully, we'll get him back.  We're excited to get him back in there with (Antoine) Bethea and the rest of the guys."
Pagano said LB-Pat Angerer will be worked more back into practice.  It is expected Angerer's work volume will increase.  Angerer was taken off PUP last week.  There might be a possibility of limited play on Saturday.
RB-Ahmad Bradshaw might get work this week, but Pagano was less definitive on Bradshaw.
DT-Fili Moala has passed his physical and is off PUP.
PLAYERS WHO MISSED SUNDAY'S ACTION
WR-Griff Whalen, DB-Teddy Williams, Landry, S-Joe Lefeged, Bradshaw, LB-Daniel Adongo, LB-Josh McNary, Angerer, LB-Mario Harvey, C/G-Khaled Holmes, G-Hugh Thornton, DT-Montori Hughes and Allen.
FEATURED QUOTE FROM SUNDAY (Cory Redding on the play of Bjoern Werner, Erik Walden and Greg Toler and the rebound from the opening loss)
"That's (their production) what you want to see.  You want to see all of the new faces, the acquisitions that we picked up in the offseason, step up and make plays.  You want to see the young rookie who we invested in go out there and be productive.  You want to see a defense that struggled last week, but bounced back this week.  You want to see an offense that goes down the field and marches down the field and puts points on the board."     * *
Name the four opposing quarterbacks with touchdown passes exceeding 90 yards against the Colts.  ANSWER:  Detroit's Karl Sweetan (99 yards to Pat Studstill, 10/16/66), Buffalo's Todd Collins (95 to Quinn Early, 1996), Dallas' Roger Staubach (92 to Tony Dorsett, 1978) and New England's Tom Brady (91 to David Patten, 2001).
John Unitas had at least 10 career touchdown passes to six different teammates.  Name at least four of those receivers.  Peyton Manning had 10 or more career touchdown passes to eight different teammates.  Name at least five of those receivers.  See the next Colts Camp Notebook for the answer(s).