 ANDERSON – Today started the final week of camp at Anderson University and a 24-point loss to open preseason play negated the need for Chuck Pagano to remind his troops to finish the time away from the home base strongly. 
That common tactic for a coach was nullified by post-game feelings from two veterans who among many others typified the playing roster's mood.
"Not at all (pleased)," said Robert Mathis.  "From one-to-90 on the team, everybody has to do their job.  We don't feel like we accomplished that."
Said Reggie Wayne of how the team needs to adjust, "Win, let's start with that.  We didn't play good Colts football."
The Sunday sting lingered into Monday, and it morphed into a resolve that was evident Tuesday.
"(We're) disappointed, not discouraged," said Pagano.  "It was going to be a great barometer for us (as a team), for players individually, as units.  You look at the good things.  We'll work on those and replicate those things. 
"We'll find the flaws, find where our weaknesses are and go to work specifically.  I told the guys, 'Let's get a plan to get better on the things we need to get better on.' "
Owner and CEO Jim Irsay was among those upset by the 44-20 loss to Buffalo after an off-season of veteran and draft acquisitions. 
"Top-to-bottom we were all disappointed," said Pagano.  "We didn't expect to go out and play (like that).  We expect to go out and perform individually, as a team, and play well.  We didn't. 
"We know exactly where we're at, and we're going to address things that need to be addressed."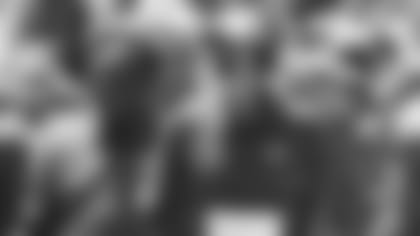 The Buffalo game started the seven-day cycle each NFL team must attack each season.  Some do it well, and Pagano anticipates his team having a positive response at the New York Giants this weekend.
"I fully expect this team to bounce back from Sunday's performance," said Pagano.  "There were a lot of good things (last week). 
"It's a great opportunity – national television, under the lights, everybody's watching.  We all expect every man in that locker room to go and play and play well."   
Indianapolis made a habit of bouncing back last season by posting only the ninth season in the franchise's 60-year history without consecutive losses.
How the 2013 team will react will be on observers' minds this week?
The best approach?  Get to work and end the away portion of training camp with a strong focus.
"It may be a little easier to keep that training camp mentality of, 'Football 24/7,' because you are staying in the dorms," said Andrew Luck of the next three days. "You're sort of living, eating, breathing football.  So, improvement (is the focus).  
"I think we really are still working on personal improvement, 'What areas can I perform better in technique-wise?'  We're excited for a good last week here at Anderson."
On a day when the wind was a definite factor, the play of the day was a short red zone scoring completion from Matt Hasselbeck to Nathan Palmer.  Palmer hauled in a hot throw in tight coverage right under the goal post and was able to stab both feet in with possession of the ball.
Luck hit 21-of-31 passes.  A scoring pass to Reggie Wayne was ruled down at the two-yard line by officials working practice.  End zone attempts from Luck to Wayne and Darrius Heyward-Bey were incomplete afterward.   
Luck completed six passes to Wayne, with three to T.Y. Hilton being the second-highest total for a receiver.  Luck is 240-of-349 for 21 TDs in 7-on-7 or 11-on-11 drills in during camp.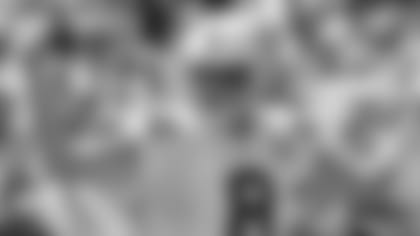 Hasselbeck and Hilton combined on a mid-range completion on the sideline.  Hasselbeck's second TD pass of the practice was a red zone connection to LaVon Brazill.
Josh Gordy had a pass defensed on a Luck attempt to Heyward-Bey. 
Vick Ballard scooted for a long gain after a reception from Luck out of the backfield.
LB-Pat Angerer (foot) was activated off PUP today and will be worked into practice accordingly.  Angerer broke a foot on the first preseason series last year and dealt with the injury all season, playing 11 games.
WR-Griff Whalen (groin), CB-Teddy Williams (quadriceps), S-LaRon Landry (knee), CB-Cassius Vaughn (wrist), S-Joe Lefeged (calf), RB-Ahmad Bradshaw (foot), FB-Dan Moore (shoulder), LB-Josh McNary (hamstring), C/G-Khaled Holmes (ankle), G-Hugh Thornton (ankle), DT-Montori Hughes (stinger), TE-Dwayne Allen (foot) and Coby Fleener (concussion) did not practice. 
Vaughn, Hughes and Landry are day-to-day.  Fleener is going through the concussion protocol.  Players returning to practice included CB-Marshay Green, S-Larry Asante, S-Sergio Brown and LBs-Daniel Adongo, Jerrell Freeman, Mario Harvey and Bjoern Werner.
LBs-Justin Hickman (foot) and Quinton Spears (hamstring) were waived-injured and should revert to injured reserve.  The Colts signed LB-Monte Simmons and CB-Johnny Adams.  Simmons was in camp previously with Indianapolis.  Adams (5-10, 175) is an undrafted free agent from Michigan State who spent some time this year with Houston.
PAGANO SAYS(On activating Pat Angerer off PUP)
"Obviously, there's no one happier than Pat.  We'll stick him in some walk-through situations.  He'll continue to do most of his rehab and his position work on the side.  As soon as he's 100 percent and ready to go, we'll stick him into action.  It's day-to-day."
FEATURED QUOTE (Andrew Luck on his reaction to Jim Irsay's disappointment with the loss last Sunday)
"You couldn't ask for a better owner in this league.  You can tell his heart is in the Colts 100 percent.  His players, at least I do personally, really appreciated how much he cares.  If that's the way he felt, then I think more power to him just for making those thoughts known.  We obviously don't want to disappoint him or any of the fans here in Indianapolis or Colts (fans) in general around the nation."
Who are the six Colts who played during the Indianapolis era to snare touchdown passes from at least four different passers (three date back to the Baltimore era as well)?  ANSWER:  Marvin Harrison and Reggie Wayne caught touchdown passes from seven different throwers.  Bill Brooks did from five different throwers.  Pat Beach, Matt Bouza and Raymond Butler did from four throwers.
Nine different non-quarterbacks have thrown touchdown passes in franchise history.  Name as many as possible, including the three who did it in the Colts' Indianapolis era.  BONUS – Who are the three players from the Baltimore era who pulled the feat twice?  See the next Colts Camp Notebook for the answer.
TODAY'S ATTENDANCE:  510.  TOTAL FOR CAMP:  34,543.
The weather during Tuesday's morning work was sunny and 68 degrees.  The temperature for the afternoon practice reached 73 degrees with heavy wind and sunny skies. 
The next practice for public viewing is Wednesday from 1:50 p.m. to 4:30 p.m.