 ](http://careyindiana.com)
INDIANAPOLIS –Indianapolis, 7-3, has owned or shared the lead in the AFC South for all but one week of the 2013 season.
That was not the dynamic the 11-5 Colts had last year when they chased Houston into week 15 before the Texans clinched the divisional flag.
The Colts then secured the fifth seed with one week left, but that meant a road playoff game rather than one at Lucas Oil Stadium.
The Colts visited AFC North champion Baltimore, which had a 10-6 record, in the Wild Card Playoffs.
With the 2013 season hitting week 12, the Colts control their fate in the AFC South.  They host each divisional opponent in December – Tennessee (4-6, 12/1), Houston (2-8, 12/15) and Jacksonville (1-9, 12/29).
With a weekend free of competition, Indianapolis watched as the AFC West chase was knotted at 9-1 with Denver earning a 27-17 home victory over Kansas City.
The Chiefs and Broncos, who the Colts beat on October 20 (39-33), meet again in two weeks at Arrowhead Stadium.  At the current pace, that division winner would host a Divisional Playoff game on the weekend of January 11-12. 
New England, 7-2, plays at Carolina Monday Night.  The Patriots will emerge with either a two- or three-game edge over the New York Jets (5-5).  With six games remaining after tonight, New England's current record is good enough to earn the second first-round bye.
Cincinnati moved to 7-4 and into its bye week with a 41-20 comeback home victory over Cleveland.  The Bengals will watch as their three division mates (Pittsburgh, Cleveland and Baltimore) try to improve on their 4-6 records in week 12.
The wide leads the Colts, Patriots and Bengals currently own mean the divisions have dramatic separations. 
It is even more pronounced in the West with Denver and Kansas City five games clear of Oakland and San Diego.
The Colts have a chance to stay ahead of the idle Bengals when they visit Arizona on Sunday.  The Cardinals (6-4) have won three consecutive games and are tied with San Francisco behind Seattle (10-1 and idle this weekend).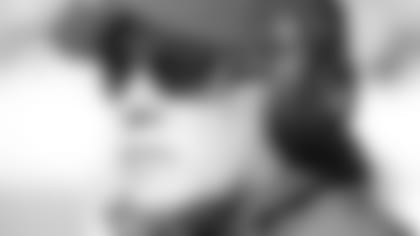 Arizona lost to San Francisco in October and can even a potential tie-breaker by hosting the 49ers in the December 29 finale. 
The Cardinals are surging under Bruce Arians, who was 9-3 as the Colts' interim field leader in 2012 during Chuck Pagano's illness.  Arians is the first Cardinals head coach to win at least six of his first 10 games since Charley Winner went 7-2-1 in 1966.
Projections with six weeks to play are just what they are – projections.  They can change significantly for better or worse. 
REMAINING SCHEDULES OF CURRENT DIVISION LEADERS OR TEAMS TIED FOR LEAD
Currently holding the AFC's third seed, the Colts' only aim is to improve their position.  After meeting Arizona, the Colts' remaining games outside divisional play are road dates at Cincinnati (12/8) and Kansas City (12/22). 
Cincinnati and Kansas City are 5-0 at home, with both clubs holding wide scoring margins over their opponents (Bengals, 157-75; Chiefs, 112-63).