 INDIANAPOLIS – The final gun of the 2012 season sounded with a 24-9 setback in the AFC Wild Card Playoffs for the Colts six months ago in Baltimore.
Indianapolis never gained the lead that day, allowed 172 rushing yards and sacked the quarterback one time.
The loss drew to an end the first year under Head Coach Chuck Pagano and the 3-4 defense he installed to help create an era much like the one he helped build with the Ravens.
The Colts embark on training camp this week with 16 linebackers on roster.  Gone is one big name in Dwight Freeney.  Among new faces are Kelvin Sheppard, Lawrence Sidbury and Erik Walden, all free agents, and top pick Bjoern Werner.
How this unit thrives in 2013 will tell a significant part of the Colts' story.  Here are burning questions facing the position.
*WILL ROBERT MATHIS BE JUST AS DOMINANT WITHOUT FREENEY? *
Mathis will be every bit the pillar player without the tag-team presence of the franchise's all-time leading sacker, Freeney. 
Pundits naturally will ask if Mathis can be the same disruptive force.  Mathis has a motor just as unique as his size.  He will continue to hum…and hunt. 
Tony Dungy has said he never has been more proud to be associated with a draft pick than he was with Mathis (91.5 sacks).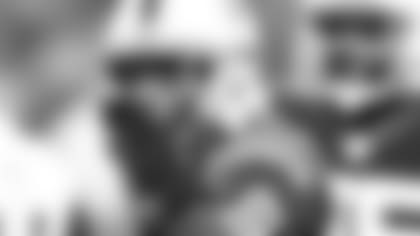 With fresh faces on board and moving into Freeney's old spot, look for Mathis to join the select few (29 others) with 100 or more career sacks.  A fifth double-digit sack season is not out of the question and with his wheels, Mathis could become the 15th player ever with 100-plus sacks and a scoring interception return.
The club felt Mathis was ticketed for greatness in 2003.  The 2013 season will be no different.   
IS JERRELL FREEMAN FOR REAL?
The Colts' remaining "Free" is a heady guy with his head on straight.  Asked last year if he were surprised by Freeman's productivity, Ryan Grigson flatly said, "Nope."  Freeman is smart, driven and has an instinct for the ball. 
Much like Gary Brackett, Freeman arrived in Indianapolis with no fanfare.  He rolled to 203 tackles and led the team on 13 occasions, including in each of his first seven career games.
Freeman is not about fanfare, he wants to measure up to teammates.  "The biggest (accomplishment) was getting the trust of the players around me.  The coaches put me in positions to be successful, and I was happy the coaches trusted me enough.  I liked getting the trust of Dwight (Freeney), Robert (Mathis), Antoine (Bethea) and CRed (Cory Redding).  That was the biggest thing, getting their trust.  They trusted me being out there.
"Now, it's expected, and I like that.  It's something I worked at.  I'm expected to do things, and I like being in that position."
Of the personnel additions by Grigson, this one stands out.
HOW OFTEN WILL BJOERN WERNER AND ERIK WALDEN SEE THE FIELD TOGETHER?
If spring practice is any indication (maybe yes, maybe no) fans will see both employed in a few packages.  Drawing a true bead based on spring work leaves a bit to guess, but Greg Manusky said using Werner and Walden is not necessarily an either/or decision. 
Walden is proven.  Werner shows promise.  Setting the edge defensively and creating more turnovers are two huge keys that were not prevalent in 2012.  Those areas must improve this season. 
CAN PAT ANGERER BE PAT ANGERER IN 2013?
With all the injuries a year ago, Angerer's may have been the toughest.  His happened on the first series of the first preseason game, and Angerer gutted it out all year. 
Going from 75 (2010) to 146 (2011) to 57 tackles had to gnaw at him – big time.  After opening 27-of-32 games to start his career, Angerer was limited to three starts in 2013.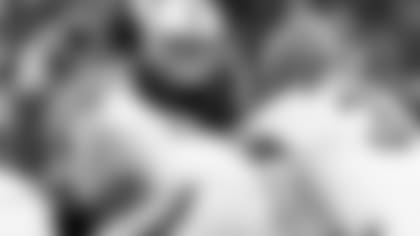 Angerer has worked hard to return.  He is a player of great regard in the locker room, and he would have gained the same level of respect on any team in any previous NFL decade.
Returning to action with Freeman and Kavell Conner would be the target, and Angerer will do everything possible.