 ](http://careyindiana.com/)
Sign Up for $30 on June 30 to Celebrate 30 Seasons!
This year marks the Indianapolis Colts 30th season and to celebrate, we're offering a special $30 registration offer on June 30 for our first ever Back to Football 5K Run, presented by Indiana University Health. That's a $15 savings! So join the celebration, invite your friends, and mark your calendar for June 30 to sign up for our Back to Football Run for just $30! To register, click here and enter promotional code CELEBRATE30 to get this special price. The Colts Back to Football 5K Run will be held at Lucas Oil Stadium on Saturday, August 24. All participants will finish the race on the field at the 50-yard line!
The Colts Back to Football Run is presented by Indiana University Health and brought to you in part by WISH-TV.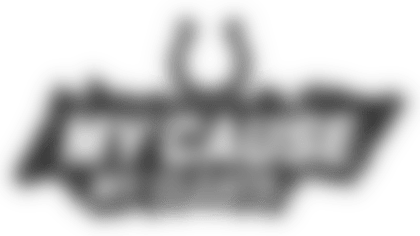 news
Colts, Irsays to highlight nonprofits, charitable causes with 'My Cause My Cleats'
More than 60 Indianapolis Colts players – as well as the Irsay family, General Manager Chris Ballard and Head Coach Shane Steichen – will wear customized cleats and shoes that highlight charitable organizations in Indiana and across the country during this season's My Cause My Cleats game this coming Sunday at Tennessee.