INDIANAPOLIS —Indianapolis Colts head coach Chuck Pagano today said quarterback Andrew Luck will not make his 2017 season debut next Monday night against the Tennessee Titans.
Luck, who underwent surgery to his throwing shoulder in January, last week practiced with the team for the first time all year in a limited role on Wednesday and Friday, using Thursday as a rehab-only day.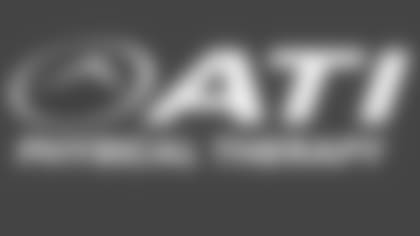 ](http://www.atipt.com/)While Pagano said he was encouraged by Luck's progress, he said today the team is yet to completely formulate Luck's practice plan for this week. The coach will meet with team doctors later in the day to determine where the quarterback is in his recovery, and then figure out how to best work him into the rotation.
Luck told reporters last week's practices were a huge step forward for him, and that he was looking forward to continuing his daily improvement.
"It felt like I was ready for that jump. It felt like I was ready," Luck said. "When you have a really good group of people behind you, around you, when you have people that communicate throughout — we have a quarterbacks coach (Brian Schottenheimer) that communicates really, really well. When you go out there and things feel good, a lot of people are putting a lot of work into making sure you can go out there and be successful, and that's what it felt like today. And that's what it'll continue to feel like.
Hogan out for season
One of the feel-good stories for the Colts this season was undrafted rookie wide receiver Krishawn Hogan, an Indianapolis native who starred at nearby Marian University, an NAIA school.
While his odds of making an NFL roster were slim to none even just a couple years ago, Hogan blossomed into an elite athlete while at Marian, and earned an invite to this year's NFL Scouting Combine, where he impressed several teams.
One of those teams, the Colts, always kept Hogan within their sights, and a few weeks back, decided to sign him to their practice squad. But last week, before taking on the Seattle Seahawks, the team signed Hogan to the active roster, and he made his NFL Debut a couple days later, mostly as a contributor on special teams.
Hogan played in his second straight game Sunday against the San Francisco 49ers and suffered a knee injury while covering on a third quarter kickoff, and did not return.
Pagano confirmed Monday that Hogan suffered a torn ACL, and will require season-ending surgery.
"Hate it. Hate it for him," Pagano said. "He's a great pro, and it was great having him. But he'll have surgery, and he'll be back."
In other injury news, rookie inside linebacker Anthony Walker, who re-aggravated a right hamstring injury Sunday that had caused him to miss Weeks 2-4, is "day-to-day," Pagano said.
NOTABLE QUOTABLE:
Here were some other interesting remarks made during Monday's media availability:
• "You don't have to tell them anything. They grew up watching it. It's the biggest stage. There are a lot of media outlets. But at the end of the day, just go out there and play, have fun." — Colts wide receiver T.Y. Hilton, on what he thinks he'll have to tell the younger players about playing the Titans next week on Monday Night Football.
• "The one in overtime was really just me using my vision and going outside and bouncing it. The other two were designed for me to go outside and some of them were designed for me to go inside. But on the one in overtime, I did it on my own, just took a chance and went out there and used my speed." — Colts running back Marlon Mack, asked whether his three big runs during Sunday's game vs. the 49ers were designed to go outside.
• "I think the positives are when we communicate we're a pretty sound defense, and the negatives are when we don't communicate I think it shows up there on the field. There's a little bit of miscommunication at times, and that's something we have to shore up." — Colts outside linebacker John Simon, on what he sees as the positives and negatives of the Indy defense.
• "Well, I think there's always progress and working. You don't ever own anything forever. You just got to work through stuff and you try to get consistent. I think that's where we're at now." — Colts kicker Adam Vinatieri, asked if it took him a few weeks to "get going," now that he hit all four field goals — including a 51-yard game-winner — Sunday vs. the 49ers.