INDIANAPOLIS —Andrew Luck's return to the practice field is getting closer.
Indianapolis Colts head coach Chuck Pagano said on Wednesday he's hopeful Luck, who is working his way back from offseason shoulder surgery, could participate in practice for the first time all year beginning next week.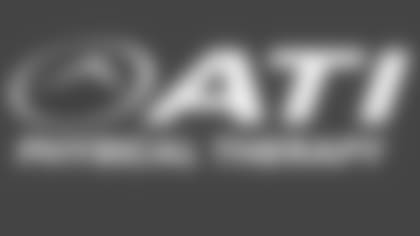 ](http://www.atipt.com/)Pagano on Monday had expressed hope that Luck might be able to practice this week, but said Wednesday the quarterback "is still a week away as far as his throwing progression and things like that."
"So we'll keep him out of practice this week, and hopefully integrate him back in next week," Pagano said.
Pagano stressed that "nothing's changed" in Luck's continued recovery since he had talked to the media earlier in the week.
"He's doing great," Pagano continued. "There's no setback. Nothing's changed. We were hopeful — it didn't work out."
NOTABLE QUOTABLES
Here were some other interesting remarks from Wednesday's media availability:
• "A lot of nonverbal (communication) but also talking up. I shouldn't have a voice after the game. That's my goal." — Colts quarterback Jacoby Brissett, on how he plans on battling the expected loud crowd Sunday at CenturyLink Field in Seattle.
• "No. I'm a full-go, I'm a full-go. I don't question nothing. He says I'm full-go, I'm going full-go." — Colts cornerback Vontae Davis, on if he will be limited at all this week leading up to the Seahawks game. Davis is yet to play this season due to a groin injury suffered the third preseason game.
• "I think since I touched a football and put the pads on in second grade." — Colts rookie wide receiver Krishawn Hogan, signed this week from the practice squad to the active roster for the first time in his career, on when he first thought about being an NFL player. Hogan worked his way to the NFL after a standout performance at NAIA college Marian University in Indianapolis.
INJURY REPORT
Here is Wednesday's injury report:
• DNP: Quarterback Andrew Luck (right shoulder); running back Marlon Mack (shoulder); cornerback Chris Milton (hamstring); wide receiver Chester Rogers (hamstring); inside linebacker Anthony Walker (hamstring); cornerback Quincy Wilson (knee).
• Limited: Wide receiver Kamar Aiken (concussion); center Deyshawn Bond (ankle); tight end Jack Doyle (foot); center Ryan Kelly (foot).
• Full: Cornerback Vontae Davis (groin).
— Kelly on Wednesday participated in practice for the first time since suffering a foot injury during training camp on Aug. 10.
— Aiken remains in the league's concussion protocol after experiencing a helmet-to-helmet hit in the first quarter of the Browns game. Pagano said Aiken would be in a red (non-contact) jersey for Wednesday's practice, but, "He's doing well."