 ](http://careyindiana.com)
INDIANAPOLIS – Indianapolis had two 14-point deficits in its eventual 43-22 divisional setback at New England last Saturday.
In trying to rally back from the first one, Andrew Luck combined with LaVon Brazill on a 38-yard scoring pass to get back in the game.
The duo later clicked on another scoring play exceeding 30 yards as the Colts tried to extend their season.
Ultimately, the Colts lost, but in a season where Luck was forced to develop chemistry with targets beyond Reggie Wayne and T.Y. Hilton, Indianapolis hopes this duo flourishes as members of the 2012 draft class.
Here is a look why the play worked.
Andrew Luck was under center with his usual starting line in place.  T.Y. Hilton (#13) was lined up outside right on the scrimmage line, with LaVon Brazill (#15) in the right slot and a step off the line.
Griff Whalen (#17) was outside left on the line, with tight end Jack Doyle (#84) in the left slot and playing deeper off the line than Brazill.  Donald Brown (#31) was the lone back and was directly behind Luck.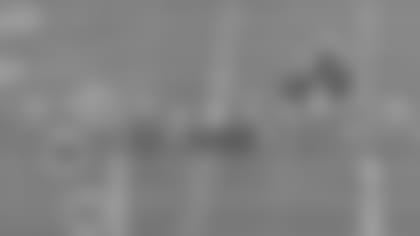 It was a tight formation with Hilton well inside the right numeral and Whalen deployed a step or two outside the left hashmark.
New England had its starting line across the front, with Rob Ninkovich (#50) across from Brazill, Chris Jones (#94) over right guard Mike McGlynn (#75), Sealver Siliga (#71) shaded between left guard Hugh Thornton (#69) and tackle Anthony Castonzo (#74) and Chandler Jones (#95) slightly outside of Doyle.
Aqib Talib (#31) was on Hilton, with Kyle Arrington (#25) on Whalen.  Linebackers Jamie Collins (#91) and Dont'a Hightower (#54) were off the line and lined up opposite the Colts' tackles. 
In a nickel package, Alfonzo Dennard (#37) was closer to the line than safeties Steve Gregory (#28) and Devin McCourty (#32).  Dennard was on Brazill, while Gregory and McCourty had middle and right side deep coverage.
Talib cheated toward Hilton on the line, while Gregory dropped almost to the same depth as McCourty.  Indianapolis stayed in its set.
Ninkovich delayed before blitzing from the right and was picked up by Brown.  Jones offered a delayed blitz, first heading outside from the left before trying to penetrate inside of Doyle.  The entire line provided a clean pocket for Luck.
Whalen ran a curl-in pattern to the New England 25, getting single coverage from Arrington.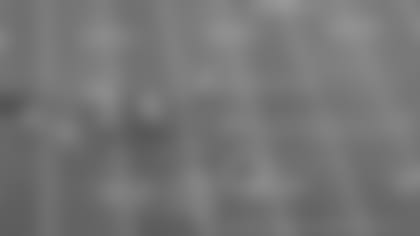 Hilton took off to the left and headed up the field outside the right hash before crossing it at the 16, drawing triple-assignment coverage along the way.
Brazill released behind Hilton and crossed outside the numeral just past the scrimmage line and went deep down the right sideline.  Dennard had single coverage on Brazill.
Talib stayed with Hilton in underneath coverage, while Gregory and McCourty followed Hilton.
Luck appeared to look at Brazill initially before checking Hilton to influence coverage.  He then released the ball with Brazill at the 25 and with no separation from Dennard.
McCourty stayed on Hilton past Luck's release, and he had to pivot to try to close ground in deep support.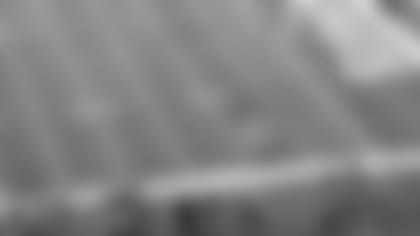 Brazill extended to reach the pass at the New England eight, with Dennard lunging and flanked on him in very tight coverage.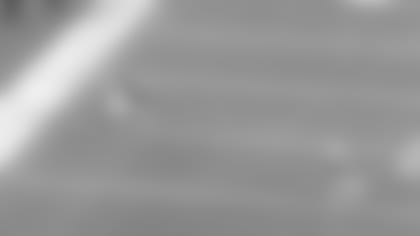 Luck placed the ball perfectly where only Brazill could make the play.  He did, despite Dennard making last-ditch contact with his right arm.  He could not jostle the ball as Brazill secured it just before crossing the goal-line.
It was textbook execution by Luck, and the first of two big scoring receptions by Brazill.