 ](http://careyindiana.com)
INDIANAPOLIS – Indianapolis had struggled early and rallied late, but still trailed Kansas City 44-38 with less than five minutes to play in Saturday's Wild Card Playoffs.
Andrew Luck had three touchdowns and three interceptions, but was operating on a second half where he completed 17-of-24 passes for 314 yards.
The clinching throw on his memorable night came seconds after hitting Coby Fleener for a key first down.  Luck looked deep for a streaking T.Y. Hilton, and he hit him in stride behind the Kansas City defense for the winning score.
Hilton's reception was his 13th, and the yardage involved put him at 224, both new Colts playoff records.
Moments later, a defensive stop ended the contest, and the Colts advanced to the divisional round with a 45-44 victory.
Here is a look why the play worked.
With the ball on the right hashmark, Andrew Luck was in the shotgun with Donald Brown (#31) the lone back.  Da'Rick Rogers (#16) was split on the right side of the formation.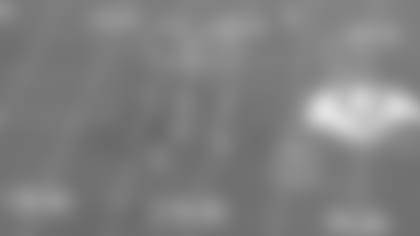 Indianapolis had three receivers to the left – Coby Fleener (#80) off the line and flanked inside, T.Y. Hilton (#13) on the line to the left of Fleener and LaVon Brazill (#15) split off the line and to Hilton's left.
Kansas City had Dontari Poe (#92) over left guard Hugh Thornton (#69), and Allen Bailey (#97) over right guard Mike McGlynn (#75). 
Linebacker Frank Zombo (#51) was outside right tackle Gosder Cherilus (#78), while Derrick Johnson (#56) was outside left tackle Anthony Castonzo (#74), but positioned four yards off the line.  Eric Berry (#29) was as deep as Johnson and was to Johnson's left. 
Tamba Hali (#91) was over Fleener, with Husain Abdullah (#39) on Hilton.  Right side coverage was by Sean Smith (#27), while safeties Kendrick Lewis (#23) and Quintin Demps (#35) played deep and a few steps outside the hashes.  Marcus Cooper (#31) had solo coverage on Rogers.
The formation held with only Demps shading deeper in coverage.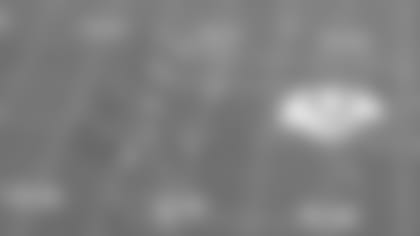 Brown released immediately and ran a two-yard curl route toward the right sideline and was picked up by Berry.  Rogers ran a 15-yard pattern straight ahead before stopping and breaking to his left.  Cooper maintained coverage, and Demps initially was influenced by the route.
Fleener was checked briefly by Hali, who then rushed.  Fleener ran a 15-yard out route to the left sideline, while Brazill ran a five-yard in route.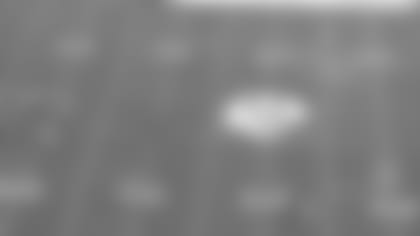 Abdullah stayed with Brazill, while Smith shaded toward Fleener.  Hali was picked up by Castonzo and Thornton, while Cherlius picked up a blitzing Zombo.
Hilton sped 17 yards down the field before breaking for the post.  Lewis played Hilton toward the sideline and had to reverse on Hilton's break inside.  Demps reacted to Hilton's move, but misplayed the deeper nature of the route.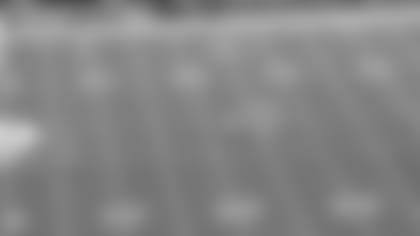 Luck delivered the ball deep five yards after Hilton's break.  At the Kansas City 30, Hilton was clear of both defenders, with the ball five yards away.  Hilton caught the ball at the 24 and was four yards clear of Demps and Lewis with smooth sailing the rest of the way.