 INDIANAPOLIS – Eight times in the last 17 games, Indianapolis has earned wins with a fourth-quarter or overtime comeback.
Last year when the Colts rallied in the final half-minute to top Minnesota, it was the first September fourth-quarter comeback led by an NFL rookie quarterback since 1971.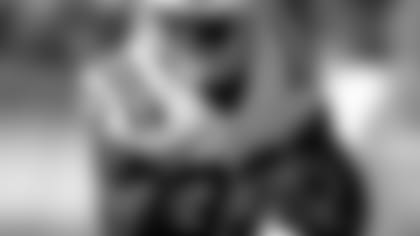 The comebacks kept following – down 18 at the half, the Colts rallied to beat Green Bay, 30-27; three weeks later, a game-tying touchdown drive forced overtime, which Indianapolis immediately followed with another touchdown at Tennessee and a 19-13 win; a week later, Andrew Luck threw for an NFL-rookie record 433 yards and Adam Vinatieri's field goal spelled a 23-20 win over Miami; four games later, Luck moved the Colts 85 and 75 yards for touchdowns in the last 2:39 for a 35-33 win at Detroit, hitting scoring passes to end each drive; a week later at home and down 13, the defense helped trigger a resurgence where Indianapolis reclaimed the lead twice in a 27-23 victory over Tennessee; two weeks later, Luck directed a sputtering team that had lost a 10-point lead on a final 73-yard scoring march for a 20-13 win at Kansas City.
As much as teams try to distance themselves from previous seasons, particularly when parallels are drawn to point out past successes, the Colts repeated last year's script by erasing a three-point deficit with a late touchdown drive for a 21-17 victory over Oakland.
"We practice these situations," said Dwayne Allen.  "That's what is most important, that we practice for those situations.  When we need a stop on fourth down and we need a touchdown with no timeouts, Coach Pagano puts us in those situations in practice so in games it's easier, more natural."
Prior to the Detroit win last year, interim coach Bruce Arians went through a game-ending scenario on Saturday before the team traveled where the Colts were in the red zone, were trailing and needed a touchdown on the last play.
Ironically, that situation played out when Luck and Donnie Avery combined on a 14-pass at the gun.
Luck said Sunday perhaps the team focuses more sharply in those clutch moments likening it to part of the locker room's DNA.
"It's something that you have to believe," said Allen.  "We believe in each other.  Our motto is, '60 minutes, or however long it takes.'  We'll never give up."
In a euphoric locker room just seconds after an Antoine Bethea interception ended matters Sunday, Chuck Pagano was circled by his players.  He credited the team for that 60-minute approach, for taking things a play at a time with maximum effort, for not judging situations, for the brotherhood of the players and their belief in each other regardless of circumstance.
It may sound right out of Hollywood to outsiders.  To 61 players and 20 coaches, it is a core belief.
"Exactly.  That's exactly how it was (Sunday), and that's the way it was last year," said Allen.  "We basically laid the foundation last year for this organization in the way we went out and were able to win those close-margin games."
Indianapolis is 10-1 under Pagano in games decided by seven points or less, winning the last nine straight.  Luck said Sunday the team needed to depart from that script a bit so it does not start losing its "fair share" of those outcomes.
Reggie Wayne has been with the Colts for 128 regular-season wins, a total ranking fourth-most in franchise history.  He is four wins away from matching Jeff Saturday and John Unitas for a second-place tie.
He has seen all forms of victories since 2001 – dominant, close calls, ridiculous (see New England in 2009 when he scored the winner with 13 seconds left as the Colts erased two 17-point deficits, one in the fourth quarter, to earn an 18th straight win) and all of last year's when he was a veteran cog with young teammates.
"It's just doing what we preach," said Wayne.  "We preach 60 minutes no matter what.  Games are going to be tough.  Guys who were here last year will understand that you haven't played a game until a game is completely over.  The new guys are starting to get a little of that.
"It's just, 'Never quit and continue to play, no matter what,' continue to believe in each other and just hope that we go out there and do the things that we are capable of doing."