The Colts this offseason elected to re-sign Dwayne Allen to be their No. 1 tight end, leaving former top tight end Coby Fleener to enter free agency, where he signed a deal with the New Orleans Saints.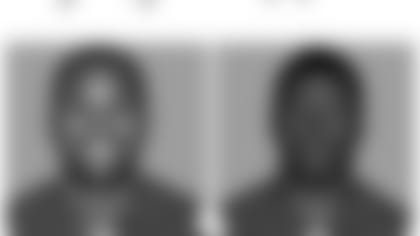 Behind Allen this season at the No. 2 spot will be Jack Doyle, but beyond that point lies many unknowns for four players who each bring a little something different to the tight end position.
Here's a look at the state of the Colts' tight ends heading into training camp:NOTABLE RETURNERS:
- Dwayne Allen
- Jack Doyle
- Mo Alie-CoxNOTABLE ADDITIONS:
- N/ANOTABLE CAMP BATTLES:
- Emil Igwenagu
- Darion Griswold
- Mike MillerNOTABLE LOSSES:
- Coby Fleener (free agency; signed with the New Orleans Saints)
Last year, the Colts kept the same three tight ends throughout the entire season: Fleener, Allen and Doyle, with Swoope on the practice squad.
This offseason, however, the team had a decision to make with both Fleener and Allen set to hit the free agent market. In the end, the Colts decided to go with the versatility that Allen brings to the field as both a solid blocker and a pass catcher, two extremely important traits in Rob Chudzinski's offensive schemes.
Allen signed a reported four-year deal worth close to $30 million. His head coach, Chuck Pagano, explained exactly why Allen earned the contract.
"You look around the league and he meets all the requirements that we are going to ask of our starting tight end," Pagano said. "He's one of the better blockers in the league. We know when healthy he can be a mismatch. He's a big body guy that can make plays. He's going to be big for us in the red area. He's a starting tight end. He's a damn good tight end. That's why he's here."
This year, with a healthy Andrew Luck returning to the Colts offense, Allen hopes to become a bigger part of the offense in general. Over his career, he's averaged 11.5 yards per catch and has 13 receiving touchdowns — including a career-best eight scores in the 2014 season — but has battled some injury issues, too.
Doyle, meanwhile, returns for his fourth season in Indianapolis, and has been an extremely durable piece for the Colts. He's yet to miss a game in four years, and beyond his contributions thus far on offense — 35 receptions for 209 yards and three touchdowns — he's been a valuable piece to the Colts' special teams units.
He's certainly in line to be involved much more in the offense in 2016 as the No. 2 tight end, especially in Chudzinski's system.
The player — or player(s) — likely to be in line behind Allen and Doyle, meanwhile, is still playing itself out, and should be an interesting storyline during training camp.
The first candidate for that No. 3 spot is unquestionably Swoope, who had never played a down of football prior to arriving in Indianapolis following the 2014 NFL Draft. But the Colts saw potential in molding the former basketball player into a tight end, and he's been spending his time ever since trying to play catch-up. He earned the first six snaps of his professional football career Week 17 against the Tennessee Titans last year.
This training camp and preseason will be Swoope's "put-up-or-shut-up" scenario, however, as the team needs him to step up and be the guy that can go in and produce as its No. 3 tight end when needed.
"Two years of studying is more than enough," Swoope said this offseason. "They want me here for a reason, and I just want to show them that."
Other than Swoope, the team has undrafted tight ends Griswold and Miller, as well as Igwenagu — whom the team just signed this week — trying to show what they can do at the position.
Griswold was one of the more highly sought-after undrafted free agents this year coming out of Arkansas State, where he was utilized mostly as a blocker. At 6 foot 5 and 264 pounds, the Colts hope he can evolve as a pass catcher, however, and be a big target in the red zone.
Miller features one of the more unlikely storylines of all players on the Colts' current 90-man roster. He attended Taylor University — an NAIA school a little more than an hour northeast of Indianapolis — where he played wide receiver, then quarterback, and then wide receiver again.
But at 6-foot-6, 250 pounds, Miller stood out during a Pro Day workout at Ball State, and he got the attention of Colts Vice Chair/Owner Carlie Irsay, who asked General Manager Ryan Grigson to take a look. The team signed him May 2 after he took part in the a Pro Day with the Denver Broncos.
Igwenagu, meanwhile, does have a little more professional experience than Swoope, Griswold and Miller. He played in three career NFL games with one start as a rookie in 2012 with the Philadelphia Eagles, and has since spent time on and off the Eagles' active roster and practice squad in 2013, on the Detroit Lions' practice squad throughout 2014 and on the Lions' 90-man roster in 2015 before being waived during final cuts on Sept. 5.