Andrew Luck, who had lived up to all the expectations as the 2012 No. 1-overall pick in his first three seasons, battled through various injuries and inconsistencies last year, playing in just seven games overall.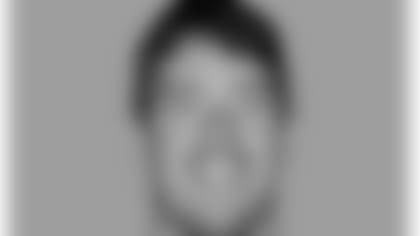 That left the offense in the hands of longtime backup Matt Hasselbeck, who at 40 years old was able to give everything he had to lift the Colts to a 5-3 record in games in which he started, throwing for 1,690 yards with nine touchdowns to just five interceptions. Eventually, however, Hasselbeck also fell victim to the injury bug down the stretch.
In the final weeks of the season, with every game so important to the Colts' potential playoff hopes, the team turned to several free agent veterans to lead the offense, including Josh Freeman, Ryan Lindley and Charlie Whitehurst.
Despite the fact some quarterbacks had just days to come in and prepare for the upcoming game, the Colts were able to muster an 8-8 record, narrowly missing out on a playoff spot.
So with all that action under center, how did Indianapolis respond this offseason? Here's a look at the state of the Colts' quarterback position heading into training camp:NOTABLE RETURNERS:
- Andrew Luck
- Stephen MorrisNOTABLE ADDITIONS:
- Scott TolzienNOTABLE CAMP BATTLES:
- N/ANOTABLE LOSSES:
- Josh Freeman (released)
- Matt Hasselbeck (retired)
- Ryan Lindley (waived)
- Charlie Whitehurst (free agent)
Last year, the Colts had two quarterbacks — Luck and Hasselbeck — on their active roster coming out of training camp for their Week 1 matchup against the Buffalo Bills.
This year, due to the lessons learned from last year, although the cast will be a little different, Indianapolis faces the possibility of having three quarterbacks on its active roster for gameday: Luck, new backup Scott Zolzien and Stephen Morris, who is yet to log any NFL stats in three seasons, but is certainly showing signs of improvement as a developmental project at the position.
But, overall, the prospects at the quarterback position seem much better for the Colts in 2016. Why? Because Luck — who recently signed the richest contract in NFL history — is fully healthy once again. He says he's learned many lessons from last season and is ready to start a new chapter.
That chapter also includes a new offensive coordinator, Rob Chudzinski (who assumed OC duties on an interim basis halfway through the 2015 season), and quarterbacks coach, Brian Schottenheimer.
"I think physically and mentally I feel like I have gotten better as a quarterback, better as a thrower and better at understanding this offense," Luck said in June. "It's been a learning process in a sense with Chud, and he's a great teacher, and Schotty are some great teachers. I think the more we've practiced, the more we've gotten our reps in I think the faster we have gotten as an offense. The faster we're playing and that certainly lends itself to confidence, yeah."
Hasselbeck's efforts in 2015, meanwhile, won't soon be forgotten, and they emphasized the importance of having a capable backup at the quarterback position. But with Hasselbeck retiring this offseason, the team turned to Tolzien during free agency, who had spent the past three seasons in Green Bay as Aaron Rodgers' primary backup.
Tolzien has been there, done that as a No. 2, but coaches and teammates say he brings the exact attitude needed out of the backup quarterback. In offseason practices, he also showed off his arm strength, accuracy and decision making.
If an emergency arises once again, Tolzien says he'll be ready to go.