On one side of the coin, their primary playmakers at the position aren't getting any younger: Robert Mathis is 35, Erik Walden turns 31 in August and Trent Cole turns 34 in October.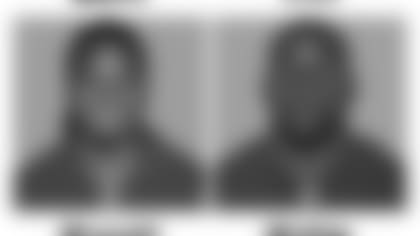 But on the other side of the coin, the position this offseason saw a significant amount of turnover, allowing for a youth movement to make its way onto the bottom half of the depth chart.
The team not only picked up a pass rusher in this year's NFL Draft, but it moved one of its defensive linemen over to outside linebacker to see how well he develops playing primarily from a two-point stance.
So while the elder statesmen at the position continue to do their thing at a high level — Mathis is fully healthy and still terrorizing opposing quarterbacks; Walden is a standout run defender off the edge; and Cole came on strong at the end of last season — perhaps the most interesting storyline at outside linebacker will be how the young fellas develop behind them.
Here's a look at the state of the Colts' outside linebackers heading into training camp:NOTABLE RETURNERS:
- Trent Cole
- Robert Mathis
- Erik WaldenNOTABLE ADDITIONS:
- Trevor Bates
- Earl Okine (moved from defensive line)NOTABLE CAMP BATTLES:
- Curt Maggitt
- Ron ThompsonNOTABLE LOSSES:
- Jonathan Newsome (waived)
- Andy Studebaker (released)
- Bjoern Werner (waived)
Last year, the Colts kept five total outside linebackers — Cole, Mathis, Newsome, Walden and Werner — out of training camp on their initial 53-man roster.
By mid-December, the team had signed Studebaker to bring its total number of outside linebackers on the team to six.
This year the unit will see turnover accounting for more than half its members, meaning the competition should be red-hot behind assumed starters Mathis and Walden, as well as Cole, who will get plenty of opportunities in first-year defensive coordinator Ted Monachino's 3-4 defense.
The rest of the outside linebackers will likely have to be key contributors on special teams to earn their spots on the roster.
Let's start with Bates, whom the Colts selected in the seventh round of this year's NFL Draft out Maine. The Colts are hoping the veteran leaders like Mathis, Walden and Cole can take Bates under their wing and groom him into being an effective pass rusher at the NFL level.
In his final three seasons at Maine, he totaled 17 sacks, and he showed off his stat-stuffing abilities his junior year, when he added seven pass deflections and three interceptions from the defensive end position.
The transition to an NFL 3-4 outside linebacker is never easy, but Bates has plenty of help around him to get the job done.
"He can run (and) he's a physical guy," Colts head coach Chuck Pagano says of Bates. "They played him along the defensive front. He played some six technique, some seven technique. He's done a lot of things. We're excited to have him."
The Colts this offseason also transitioned the well-traveled Okine over from defensive end. For the first time in his professional career, he is playing in a two-point stance, and hopes to build off the three sacks he collected last year, his first in the NFL.
At 6-foot-6 and 290 pounds, Okine is massive, even for an outside linebacker, something he hopes to use to his advantage come training camp and the preseason.
"That's what I'm working towards," Okine said this offseason. "I feel like I can rush way better on the edge. I just can't wait for the season to start."
The two remaining outside linebackers this year — Maggitt and Thompson — each went undrafted this year, but hope to make a name for themselves.
Maggitt comes from Tennessee, where he played in 35 total games with 12 starts, finishing his college career with 141 total tackles, 13.5 sacks, 28.5 tackles for loss, four forced fumbles and one pass defensed.
Thompson flourished at Syracuse after his move from tight end following 2013 spring practice, as he totaled 87 tackles, 12 sacks, 21 tackles for loss, six forced fumbles and one fumble recovery.