That's been the storyline for the Indianapolis Colts' offensive line during the 2016 offseason, as the team has hired Joe Philbin to lead the big men up front and selected center Ryan Kelly with its No. 18-overall pick in this year's NFL Draft.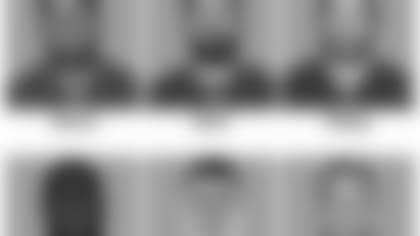 That "different approach," meanwhile, is the belief that if you want to earn snaps or practice reps on this Colts' offensive line, you're expected to know the techniques and responsibilities across every position.
Philbin and the Colts put that approach to the test this offseason, mixing and matching several different offensive line combos throughout workouts, OTAs and minicamp.
Now, heading into training camp next week at Anderson University, Indianapolis hopes to continue planting those seeds. If everything goes to plan, the coaching staff and players alike believe the Colts could once again be running one of the higher-powered offenses in football, but they all know accomplishing that goal starts up front.
"The things in blocking that I want us to be known for are really fundamentally-related first and scheme second," Philbin told reporters in May. "So it's really about how fast and decisive our guys can play. Can they get to their target? Can they play with leverage? Can they get movement? I don't care really what the scheme – gap, man, zone, lead, turn – there are umpteen different schemes, but the real emphasis still for us even when we get to that stage is going to be moving people and creating space for our running back."
Here's a look at the state of the Colts' offensive line unit heading into training camp:NOTABLE RETURNERS:
- Tackle Anthony Castonzo
- Center Jonotthan Harrison
- Tackle Denzelle Good
- Tackle/Guard Jack Mewhort
- Tackle/Guard Joe Reitz
- Guard Hugh Thornton
NOTABLE ADDITIONS:
- Center Austin Blythe
- Tackle Le'Raven Clark
- Tackle Joe Haeg
- Center Ryan Kelly
NOTABLE CAMP BATTLES:
- Tackle Kevin Graf
- Guard Kitt O'Brien
- Guard Adam Redmond
- Tackle Mitchell Van Dyk
- Tackle Jeremy Vujnovich
NOTABLE LOSSES:
- Guard Todd Herremans (released)
- Center/Guard Khaled Holmes (released)
- Guard Lance Louis (free agent)
Last year, the Colts kept 10 offensive linemen out of training camp for their Week 1 roster (Castonzo, Good, Harrison, Herremans, Holmes, Louis, Mewhort, Robert Myers, Reitz, Thornton). Heading into camp this year, four of those spots are vacant.
Coincidentally, the Colts took four offensive linemen in the 2016 NFL Draft, headlined by Kelly, the nation's top center at Alabama, where he did not allow a single sack over his last two seasons (1,818 snaps). Kelly has been slotted right into the Colts' starting lineup, and doesn't appear to be moving anytime soon.
But how will the rest of the draft picks along the offensive line pan out in their rookie seasons? Heading into training camp, it appears one primary spot, right guard, is up for grabs, so maybe that's where Haeg, a tackle at North Dakota State, will be able to compete?
Clark, meanwhile, is a very intriguing prospect, and provides the Colts both with emerging talent and depth at the tackle positions.
Finally, Blythe hopes to win the job as Kelly's backup at center, though he's echoed the overall mantra this offseason that he's able and willing to play wherever he's needed.
As for the returning big men, it appears for now that veterans Castonzo (left tackle), Mewhort (left guard) and Reitz (right tackle) are locked in with the first-unit offensive line.
From there, three vets — Thornton, the returning starter, Good and Harrison — will likely also be competing for that starting job at right guard.
And you never know — any number of scenarios (high-quality play, injuries, etc.) could thrust guys like Graf, O'Brien, Redmond, Van Dyk and Vujnovich into heavy competition for a starting job come Week 1.
One thing has been made clear, however: the Colts are 100-percent certain that Philbin is the right guy to lead these troops into a new era.