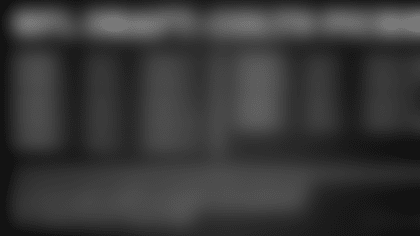 -The Colts have selected 23 safeties in draft history, but have never taken one in the first round.
-Since 2002, the Colts have taken at least one offensive lineman in every draft.
-In eight of the last 12 drafts, the Colts have taken a cornerback, However, they have not selected a cornerback since the 2011 NFL Draft (Chris Rucker).
-The Colts have taken a defensive lineman in five of the last six drafts.
-The Colts have never taken a center earlier then the fourth round.
-The Colts currently have 17 players on their roster from the NFL Draft. Of those 17 players, 13 started games for the team in 2014. Below is a breakdown of how the Colts were built by the draft.
2003:OLB-Robert Mathis (5-138)
2009:P-Pat McAfee (7-222)
2011:T-Anthony Castonzo (1-22)
2012:QB-Andrew Luck (1-1), TE-Coby Fleener (2-34), TE-Dwayne Allen (3-64), WR-T.Y. Hilton (3-92), NT-Josh Chapman (5-136), RB-Vick Ballard (5-170)
2013:OLB-Bjoern Werner (1-24), G-Hugh Thornton (3-86), C/G-Khaled Holmes (4-121), DT-Montori Hughes (5-139)
2014:T/G-Jack Mewhort (2-59), WR-Donte Moncrief (3-90), OLB-Jonathan Newsome (5-166), T-Ulrick John (7-232)**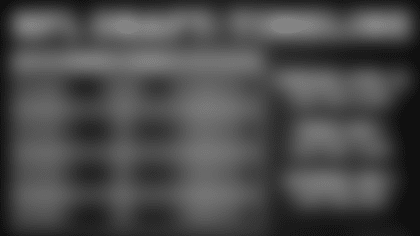 LAST 10 NFL DRAFT PICKS AT NO. 29 OVERALL
2014- DT-Dominique Easley, Patriots
2013- WR-Cordarrelle Patterson, Vikings
2012- DB-Harrison Smith, Vikings
2011- T-Gabe Carimi, Bears
2010- CB-Kyle Wilson, Jets
2009- WR-Hakeem Nicks, Giants
2008- DE-Kentwan Balmer, 49ers
2007- G-Ben Grubbs, Ravens
2006- C-Nick Mangold, Jets
2005- DB-Marlin Jackson, Colts
-The draft is back in Chicago this year for the first time since 1964. The draft was previously held in Chicago in 1938, 1942-1944, 1951 and 1962-1964. The 2015 NFL Draft order is here.
-If Jameis Winston and Marcus Mariota go 1-2 in the draft, it will mark the sixth time the first two picks in the draft have been quarterbacks since 1967. Andrew Luck and Robert Griffin went 1-2 in 2012 and that was the last time it has happened this century.
-If Alabama has a player selected in the first round of the 2015 NFL Draft (almost a guarantee with WR-Amari Cooper), the Crimson Tide will tie Pittsburgh (1983-1989), Ohio State (1991-1997) and Florida (1997-2003) for the third-longest consecutive streak with at least one player drafted in the first round since the advent of the common draft in 1967. Alabama has a current streak of six consecutive drafts with at least one first round pick.