Indianapolis Colts License Plate - www.colts.com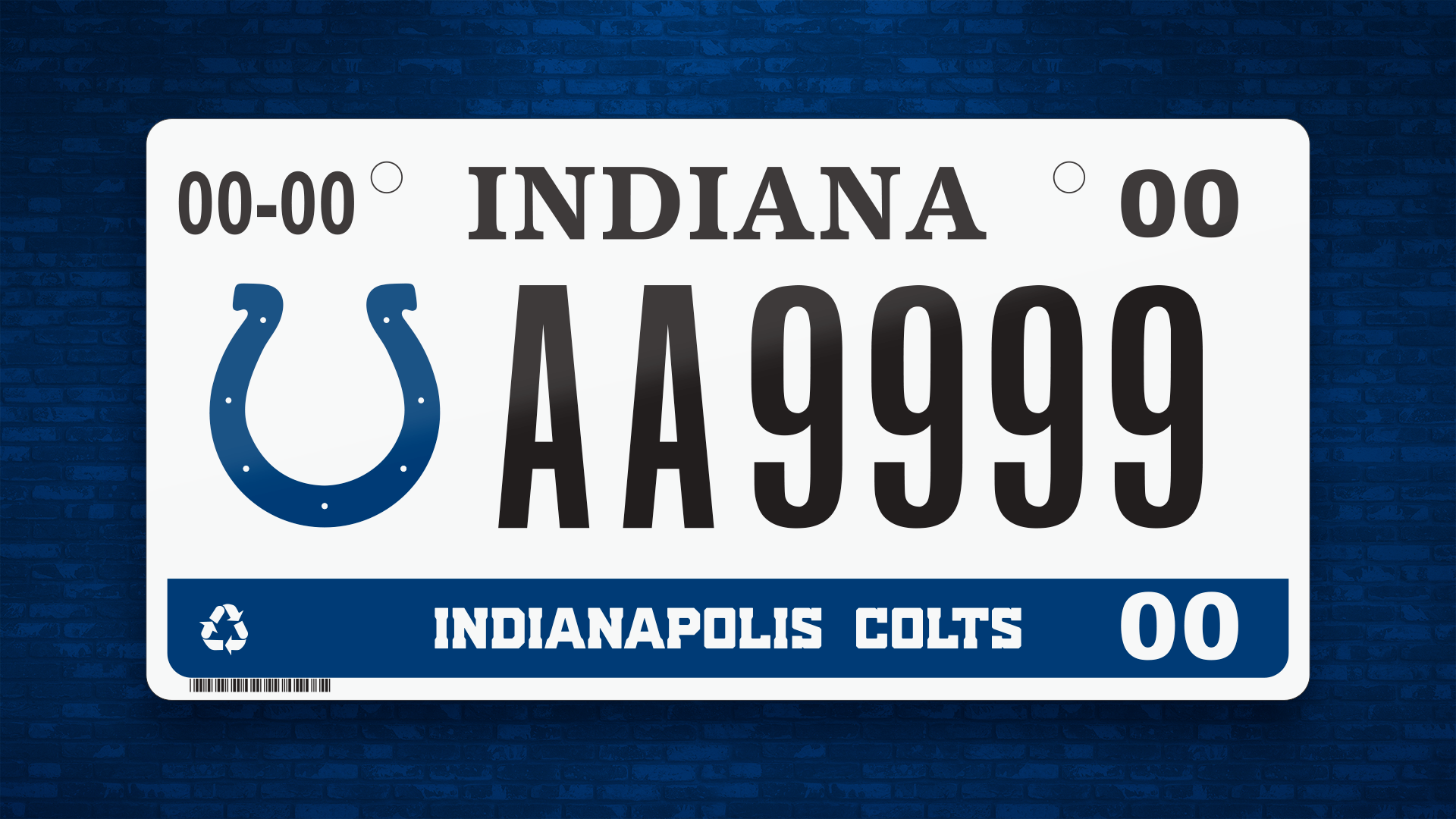 Introducing…The All New Colts License Plate
A New Design. For Every True Blue Fan in Indiana.
Want to switch your current Indiana plate to a Colts plate?
Visit IN.gov/BMV, a BMV branch, BMV Connect kiosk, or BMV partial service providers to find out how you can switch your plate to an official Indianapolis Colts plate. Find your nearest branch here.
Already have a Colts plate and want to upgrade to the new design?
Per Indiana BMV guidelines, metal plates are replaced every seven years. If you are not eligible for a replacement, but would like to switch out your plate to the new design you must visit an Indiana license branch to request a duplicate/replacement license plate or mail in the Application for Replacement or Duplicate License Plate with a check or money order for $9.50.
For any additional questions, please contact the Indiana BMV or visit their website here.