2018 Indiana Corn and Soybean Best Tailgate Recipe Contest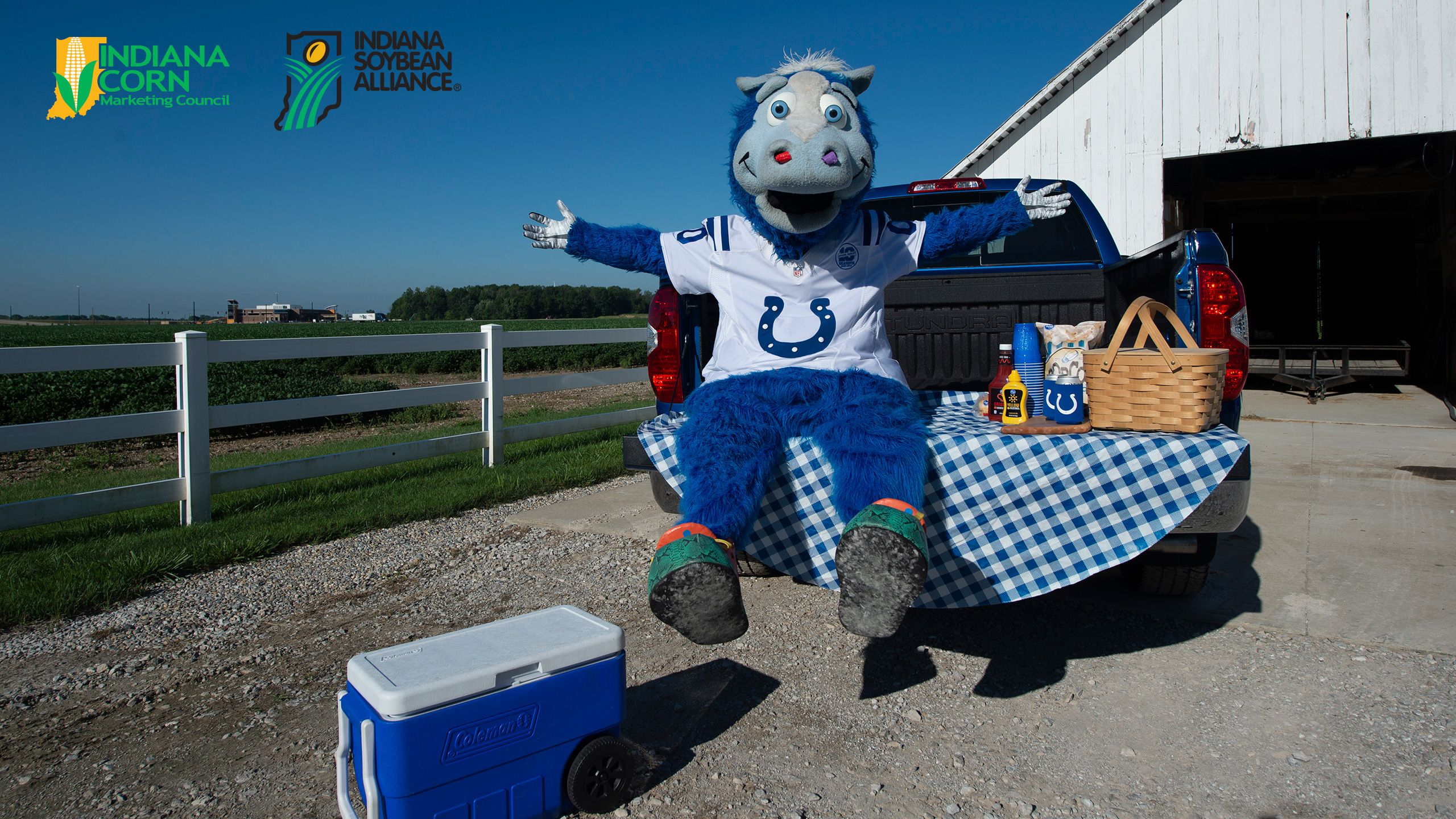 ENTER YOUR BEST TAILGATE RECIPE FOR A CHANCE AT PRIZES THAT INCLUDE COLTS TICKETS, CASH, YOUR OWN RECIPE VIDEO AND A CHANCE TO COMPETE IN A FINAL COOKOFF
Having spent hours working in the fields, farmers were probably the first tailgaters. Of course, football fans have taken tailgating cuisine to another level and we think that deserves a tip of the cap!
Indiana's Corn and Soybean farmers are committed to providing safe and affordable food, but we also think food should be fun and shared! This season we're asking Colts fans to share their favorite original recipes that incorporate items found on Indiana's farms (beef, chicken, corn, soybeans, etc.) Fans can win tickets and have their recipes featured in the 2018 Colts Tailgate Recipe Booklet. Two (2) finalists will compete for the title "Colts Tailgate Recipe of the Year" and a $1,000 grand prize! Enter your favorite recipe today!
Enter your recipe in the 2018 Indiana Corn and Soybean Best Tailgate Recipe Contest, sponsored by Indiana Corn and Soybean checkoff dollars, today!
SELECTION PROCESS
Four (4) recipes will be selected for inclusion in the "Tailgating with the Colts" Recipe Booklet. Each recipe must contain an entrée.
Entries selected for the book will be notified by 5:00 p.m. eastern time on Friday, August 31, 2018.
Winning recipes will be released as a recipe video via Facebook and Instagram Story the Tuesday prior to each home game.
Release dates: Sept 4 (Farmer), Sept. 25 (Farmer), Oct. 16 (Farmer), Nov. 6 (Farmer), Nov. 13 (Colts fan), Nov 20 (Colts fan), Dec. 11 (Colts fan) and Dec. 18 (Colts fan).
Fans who submit a winning recipe will receive a Colts two (2) tickets to a home game. Farmers may receive tickets for the other games (originally designated for winners)
10,000 recipe booklets will be distributed at the Colts game against Tennessee on Sunday, November 18th.