THAT DESERVES A CROWN
The Indianapolis Colts and Crown Royal " That Deserves a Crown" program recognizes outstanding Colts fans that are making a positive impact in the community. Congratulations to our 2021 recipients.
Jiat Ling Poon
Big Sister Jiat Ling Poon has been matched with her Little Sister Yoselin since June 2019. Their favorite activities include swimming, painting, trying new foods, going to the zoo, and paddle boating on the canal. Jiat has been a great source of encouragement to Yoselin and a great advocate for Big Brothers Big Sisters – recently participating in the Big Movement to help recruit more Bigs and raise funds to support the mission. Jiat and Yoselin were with us at The Children's Museum for our partnership announcement, and they recently participated in the Shop with a Colt event as well!
Kiara Walker
Kiara has spent the last 8 years in service to the Veterans of central Indiana. Kiara is currently the Director of Workforce Development at HVAF. She has coordinated, developed, and directed a workforce development program for homeless or at-risk Veterans at Helping Veterans and Families (HVAF) while simultaneously performing enrollment, data gathering and caregiver skill enhancement for a Veteran Traumatic Brain Injury (TBI) research study conducted through the Richard L. Roudebush VA Medical Center. Kiara has positively impacted both the economic and mental health outcomes of central Indiana's veterans.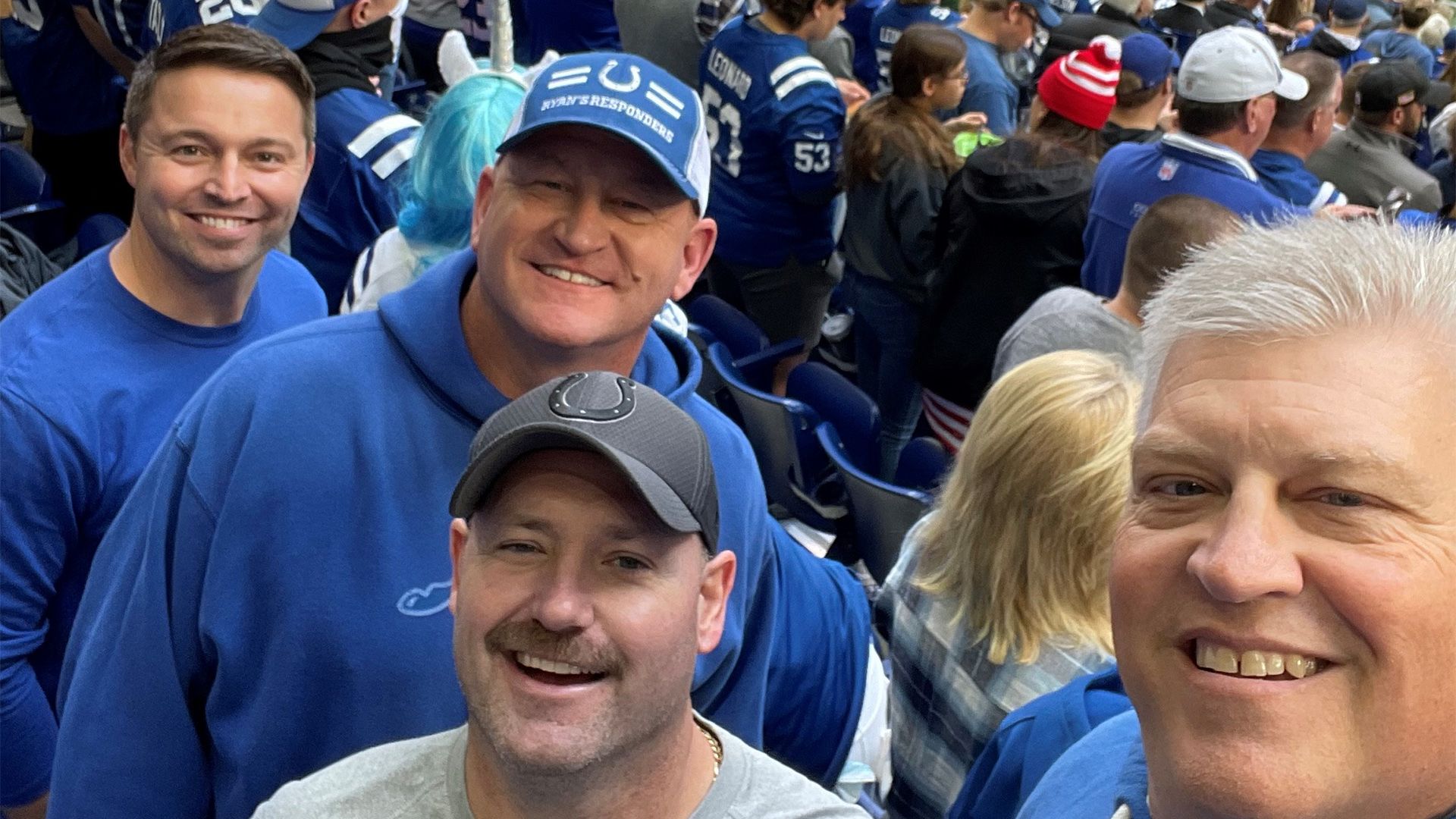 Battalion Chief Scott Isaacs, Private Greg Tharpe, Private Benny White, Private Brandon Reeves
Leading by example, these 4 firefighters have dedicated their energy and thousands of hours to the annual IFD Fill the Bell to Clothe-A-Child Program. While Reeves is the 10 plus years newcomer to the group, Isaacs, Tharpe and White have each participated for over 20 plus years. Under their leadership, creative solutions and incorporating new and much needed outreach, the program has doubled in contributions, size and outreach helping hundreds of kids and families through year-round programs no longer limited to a single Christmas clothing shopping trip. The group now feeds hundreds of families through the Thanksgiving food giveaway, provides hundreds of area school children with much needed school supplies and donates thousands of pounds of food to area food pantries. This labor of love is also a deeply felt personal mission, to lend a helping hand to those most in need.
Jeremy Hill
Jeremy has been very active in his community coaching youth football, basketball and volleyball on the southside of Indianapolis and currently serving on the Board of Directors for both the Indianapolis Catholic Youth Organization (CYO) and Camp Rancho Framasa in Brown County. In the past he has served on the Board of Directors of the Saints Francis & Clare School Ministry and is a Past Chair of the Business Law Section of the Indianapolis Bar Association.