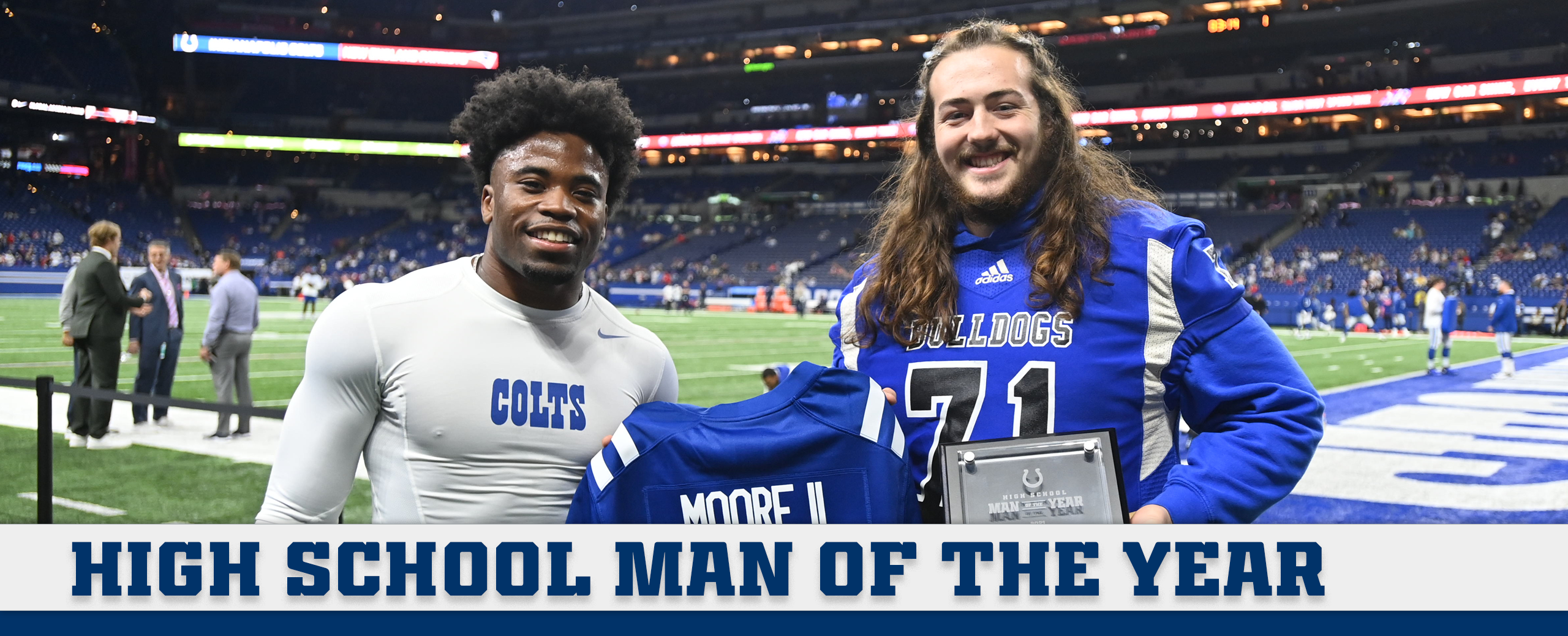 The sport of football inspires values of character, leadership and teamwork. Each season, the Colts High School Man of the Year program will recognize Indiana high school football players who exemplify these values on and off the field.
An internal selection panel, composed of various Colts staff members vote on the top selections, with a heavy focus on community involvement. Nominees will be evaluated based on their work in the community, academic accomplishment and football performance. The Colts will recognize the winner with a donation to the winner's non-profit or community group of choice.
After reviewing nominations and internal selection panel discussions, the Indianapolis Colts are happy to announce the Cory Robinson of Seymour High School as the 2022 High School Man of the Year.
Cory, a current senior, has been a 3-year starter on the offensive, including a 3-year streak of no holding penalties committed and no sacks allowed! Academically, Cory has received Honor Roll recognitions, Scholar Athlete of the Year, Seymour High School Student of the Month, and is a National Honor Society member. Cory has worked with the following organizations as a volunteer in some capacity:
The City of Seymour
Seymour Mayor's Youth Council
D.A.R.E
Seymour Mainstreet
Angel Tree
Student Government
Seymour High School Fundraising Committee
"Cory has been a huge asset for Seymour High School both on and off the field. His community involvement has made him an ambassador for Seymour High School and our students… In my 10 years of coaching, I have never been around a young man who has improved as much as Cory has, while also being the most outstanding leader I have ever had on the field" - Head Football Coach Tyson Moore