On a Tuesday in December,
"It was fun to have someone with me," he said. "Because usually, I go there by myself."
Not only has Kerr been there before – he's actually been there himself. Growing up in Maryland, he lost his dad when he was a baby. His mother struggled trying to raise him and his two sisters on her own.
"We were officially homeless almost my whole middle school, staying at hotels and shelters and stuff. Going into high school is when we finally got our first apartment on our own. It was a program we were in helping with single mothers."
He remembers them bringing in speakers to talk to them.
"CEOs, business people, people who came from nothing who are now really well off."
Today, he's one of those people.
"I try not to give them this big hoopla success story like, 'Oh, I was homeless and now I'm in the NFL making all this money.' I just simply tell them, 'I don't know what it is you enjoy doing with your life. But if you enjoy doing it that much, try being good enough at it that they'll pay you to do it.'"
Zach Kerr's success story is an unlikely one. He could have chosen a different path – as many of the people he knew did. But he had something they didn't.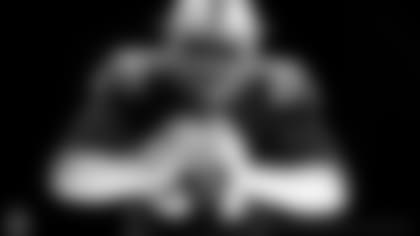 "I knew I didn't want to be in the position I was in for my entire life," he said. "And I knew that I had the ability to do something to change my life and change my family's life."
But it wasn't until a football coach came into his life and showed him how.
"I was in the band and just doing other stuff like that. I like music a lot. I remember one time me and my band were practicing at lunch, that's the only time we could practice," he said. "Ralph Friedgen comes walking through the door my sophomore year and my coach brought him to me. He just pulled me to the side and he's like, 'Hey, do you know what you could do, a guy your size?' They had never seen me play a down of football in my life. He was like, 'Look, man. I can't make you any promises. But I promise you if you come to Maryland and you do your half, I promise you'll be successful.'"
Still, it took some convincing.
"They had to tell me that I could go to school for free. I thought, 'Ah. Ok.'"
He played two years of high school football and went to college – not just on football, but for football – first at Maryland and then at Delaware.
"I went to school and they asked me, 'What do you want to do?' I said, 'I want to be a professional football player. That is it.' So, I focused on being a professional football player."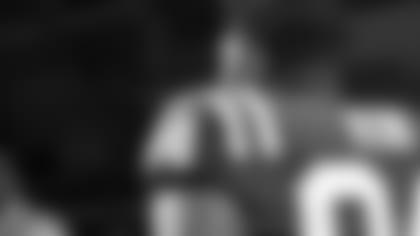 But he had a lot to learn.
"I still didn't like football. I wasn't used to a man telling me what to do. I had my mom my whole life, so to listen to a man say, 'Hey, man,' yell at me, I'm like, 'Hold up, bro.' I was the man of the house," he said. "I had to learn to be coachable. And I had to learn how to lose. I was a sore loser."
And though school was tough for him, college was not.
"College was easy because I was able to be on my own. I knew I had somewhere to go at night. I knew I was going to get food. So, when I got to college, I was like, 'This is easy.'"
Kerr was signed by the Colts as an undrafted free agent in 2014. He's played in 12 games every season since then and he's still learning – about football and life.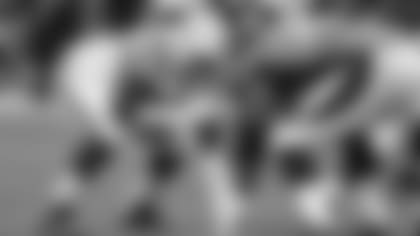 "The problems I have now are way worse than the problems I had then," he said. "I didn't have any responsibilities. Now, I'm in a position where I am making significant money and I do have to help people. It's a lot of pressure now. Before, I didn't have that."
He says he's not supporting everyone, just everyone who needs to be supported – and one person in particular.
"My mom gave me an opportunity and I'm just trying my hardest to pay her back. It's hard. It's going to be hard. I'll probably spend the rest of my life and the rest of her life trying to do it."
And soon, he'll have someone else to take care of – a baby he's expecting with his girlfriend.
"It feels good," he said. "If it was just about me, I'd find something else to do. If it was just about Zach, I'd be fine by myself. But I've got to take care of them."
For Zach Kerr, the NFL wasn't even a dream until someone opened the door for him.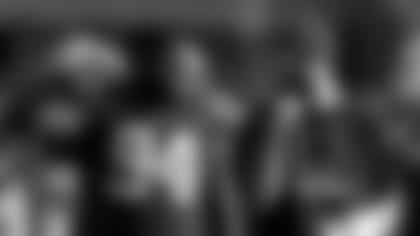 Now he's the one holding the door for others, hoping they can find their dream on the other side - just like he did.